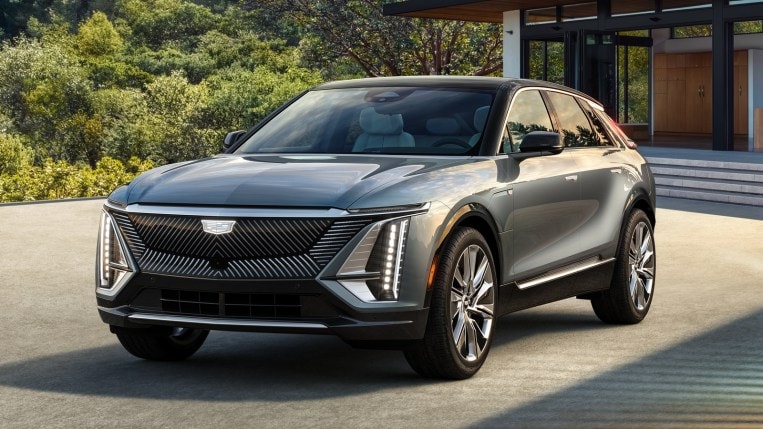 The all-new Lyriq SUV is supposed to be Cadillac's big entry into the electric vehicle (EV) race. It brings impressive show to the contest but less go than you might expect. Cadillac is about to fix that. They've announced a new, dual-motor version that should address power concerns.
Sharp Looks
In a crowd of look-alike luxury crossovers, the Lyriq doesn't look alike. Where internal combustion cars wear a grille, the Lyriq has a huge expanse of glossy black that looks almost like glass, crosshatched in lines of light that make it seem to wear a huge Cheshire-cat-grin. Vertical lights borrowed from other Caddies flank it but don't look out of place here. From the smile back, it's angular and sharp.
Inside, the piano-black theme continues. Touch-capacitive buttons on the dash and steering wheel look sleek and minimal. A big, curved screen housing stretches from the driver's side over the centerline. Cool blue lighting elements keep it from looking too sterile.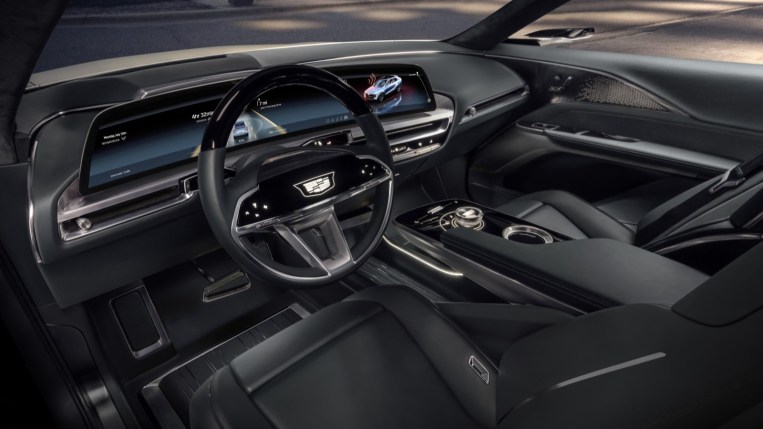 It's Cadillac's most successful styling exercise in years.
Maybe Dull Power?
But, until now, it was available only with a single electric motor powering the rear wheels. That gave it a 325-horsepower rating. It weighs 5,610-pounds. That meant a fairly low power-to-weight ratio for a luxury SUV, leading to concerns that it might not drive with the crispness its sharp looks imply. The press hasn't had the chance to drive it yet, but, on paper, it looks underpowered for its $58,795 price tag.
Until Now, That Is
Cadillac's latest announcement should fix that. The company has announced a second powertrain option for the Lyriq. This one totals 500 horsepower and adds a motor to the front axle for all-wheel-drive capability.
Cadillac hasn't announced pricing for the dual-motor version. Nor have they said what the second motor does to the range (the EPA rates the single-motor version at an admirable 312 miles).
The Lyriq, we should note, is just Cadillac's first EV. A larger Celestiq flagship is expected to debut later this year.
Source: KBB Feed