.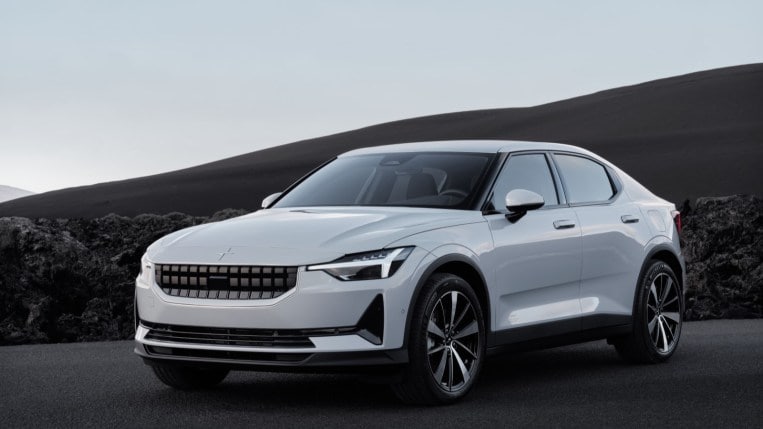 Most automakers make small improvements to their cars for each new model year. Polestar has gone further with the 2023 Polestar 2 electric car. It's improved the vehicle, yes. But it's also improved the process that builds it.
The Polestar 2 has been around a couple of years. But it may still need an introduction because Polestar isn't a household name to most Americans.
The company was once a performance division of Volvo. It spun off to start building its own cars several years ago. Its best-seller is the Polestar 2 – an all-electric 4-door liftback with up to 270 miles of range and a starting price of $45,200. Our test drivers have found it impressive, with a luxury car's features and build quality but a price similar to electric vehicles from Kia and Hyundai.
It's also eligible for the full $7,500 federal electric vehicle (EV) tax incentive.
Updates to the Car
But it's due for an update in its third year on the market. 2023 brings a few visual changes – new wheel designs, a few new color choices, and a new Zinc Grey colorway for the optional Nappa leather seating surfaces.
Polestar has improved the heat pump to squeeze more range from the battery in cold weather, though they haven't said how much. They have introduced a new cabin filter. It not only traps smaller particles but now displays stats about the air quality outside and inside the car so you can see how well it's working.
Updates to the Company
All of these are minor improvements that might make owning the car a tiny bit more pleasant. But Polestar has also made changes that you won't detect but that matter to some buyers.
For instance, the company explains, "The aluminum tray that carries the battery casing for Polestar 2 will see a reduction in carbon emissions of 1,653 lbs per car, thanks to the decision to only purchase aluminum for this component from suppliers that use renewable energy."
A new leather supplier has committed to sourcing chrome-free leather that meets ethical standards from several watchdog organizations. And Polestar has partnered with the watchdog group Circulor to ensure that suppliers ethically mine and process the cobalt and mica used in its batteries.
Those might not be considerations for every buyer, but they matter to some. Polestar isn't the only manufacturer paying attention to them. BMW recently launched its own electric car built with an eye toward ethical and sustainable manufacturing, the iX SUV.
But sustainability may help set Polestar apart in the minds of some shoppers.
Source: KBB Feed