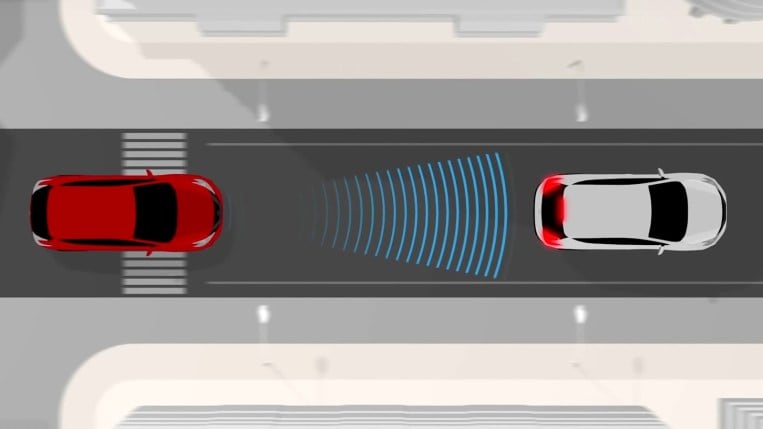 "Spotty performance isn't the exception – it's the norm." That's how Skyler McKinley, director of public affairs for AAA of Colorado, describes the current state of driver assistance systems.
In a recent round of testing, AAA found that driver-assist systems like automatic emergency braking and lane-keeping assist don't handle some common driving situations well.
Growing Skepticism of Driver Aides

Safety advocates are increasingly expressing doubts about the safety of driver assistance systems. An earlier round of AAA testing found that driver attention monitors – which exist to ensure that drivers don't rely on these systems too much – are too inconsistent to rely on.
The Insurance Institute for Highway Safety, another prominent auto safety watchdog, announced a plan to begin rating driver safety systems later this year.
Three Cars
AAA tested three vehicles:
Each of the three systems is designed to keep up to traffic speed and maintain a safe distance from traffic ahead. Each claims to detect other cars, bicyclists, and pedestrians. And each can apply automatic emergency brakes to try to avoid or minimize an accident.
AAA found, however, that they struggled with some common driving situations.
RELATED: Self-Driving Cars – Everything You Need to Know
Three Tests
Researchers conducted three types of tests with each vehicle.
In one, they towed a "foam car" shaped like a small hatchback in the same lane as the test car, traveling in the same direction. When that car slowed, all three test cars consistently avoided hitting it. This test had the same outcome when performed with a bicycle in place of the foam hatchback.
In another, however, they placed the foam hatchback only halfway in the test car's traffic lane, with the two cars approaching each other. "All test vehicles collided head-on with the foam car," AAA says. "Only one test vehicle significantly reduced speed before colliding on each run." AAA did not say which test vehicle braked.
In a third test, a bicycle crossed the travel lane in front of the test vehicle. All tested cars hit the bicyclist on five out of fifteen runs, AAA says.
Conclusions
"Two things can be true at once," McKinnley says. "Driver assistance technology has gone a long way in improving safety, but it's still too imperfect to rely on."
Drivers shouldn't rely on the technology too much, AAA says. Automakers, meanwhile, "should improve existing active driving assistance systems such that they perform more consistently before focusing on more advanced, 'self-driving' options."
Read Related Stories:
Source: KBB Feed