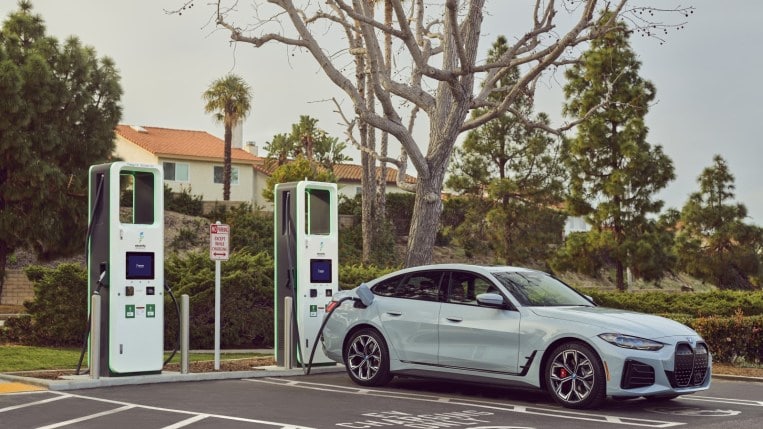 With gas prices hovering near $4 per gallon in much of the country, Americans are shopping for more fuel-efficient cars. But, with a worldwide shortage of microchips and other supply chain crises contributing to a thin supply of all new cars, dealers are starting to run low on them.
More Shoppers Looking at Hybrids, EVs, Small Cars

Gas prices soared to record highs in early March after Russia's invasion of Ukraine triggered a rapid rise in global oil prices.
As of early April, vehicle shopping traffic on Kelley Blue Book and our sister site Autotrader showed:
Shopper interest in EVs increased by 66% since January, when gas prices started to rise.
Interest in affordable EVs showed even greater growth – non-luxury EV shopping increased by 96%
Shopping traffic for hybrid new cars increased 20%, back to the same levels as in the fall of 2021.
Fuel-efficient subcompact/compact car segments maintained double-digit gains of 15% compared to January.
Dealer Inventory Running Low
The timing of the gas price spike couldn't be worse for car dealers. With microchips in short supply, automakers concentrated their efforts over the past year on building vehicles with high profit margins – mostly trucks and SUVs – building fewer small, fuel-efficient cars.
Now that those smaller models are in demand, shoppers will likely find a thin supply of the most fuel-efficient vehicles available for sale.
Almost every automaker has at least one new EV reaching sales lots in 2022, but most are in short supply.
Tesla, builder of the two best-selling EVs in America, faces a months-long backlog of orders. Buyers who order a new Model 3 sedan today can expect delivery in October, according to Tesla's website. Model Y SUV buyers face an even longer line, with delivery coming next January.
Ford has stopped accepting orders for its popular Mustang Mach E – the order website now simply lists every 2022 model as "not available for delivery."
Dealers still have some fuel-efficient hybrids, small cars, and small crossovers in stock. But not many.
As March came to an end, dealers held an average of 35 days' worth of inventory – about 30% fewer than one year ago.
But hybrids were in the lowest supply of any segment. Small cars and compact SUVs were also among the segments with the lowest inventory.
Source: KBB Feed