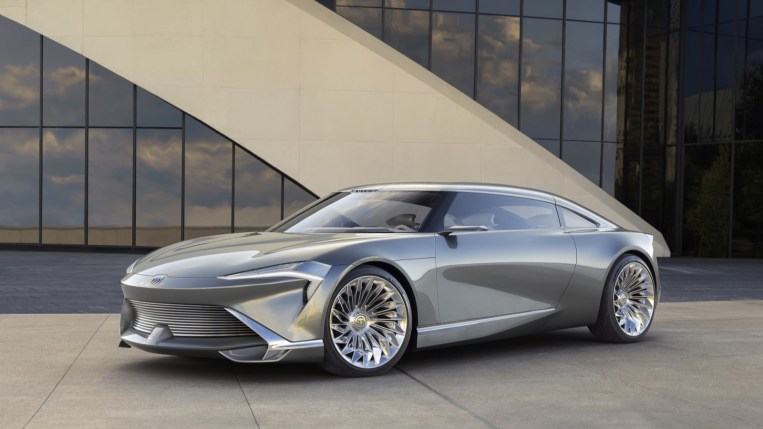 Buick today announced that it will sell an all-electric portfolio by the end of the decade.
Parent company General Motors intends to sell a mostly-electric lineup by 2035 and has said that its Cadillac luxury marque will go all-electric. But today's announcement makes Buick the first brand in GM's stable to commit to a specific date to end sales of cars with internal combustion engines.
"The Buick brand is committed to an all-electric future by the end of this decade," said Duncan Aldred, global vice president, Buick and GMC.
All-Electric Concept Car
Alongside the announcement, Buick revealed a concept car intended to show the brand's future styling themes. The car is unlikely to see production but shows the direction Buick engineers plan to take with future products.
Called the Buick Wildcat, it's a gorgeous, low-slung coupe with a sloping fastback roofline and huge wheel arches. Stunning turbine-style wheels harken back to the optimism of the early jet age. A sleek cabin filled with polished aluminum and white leather looks futuristic.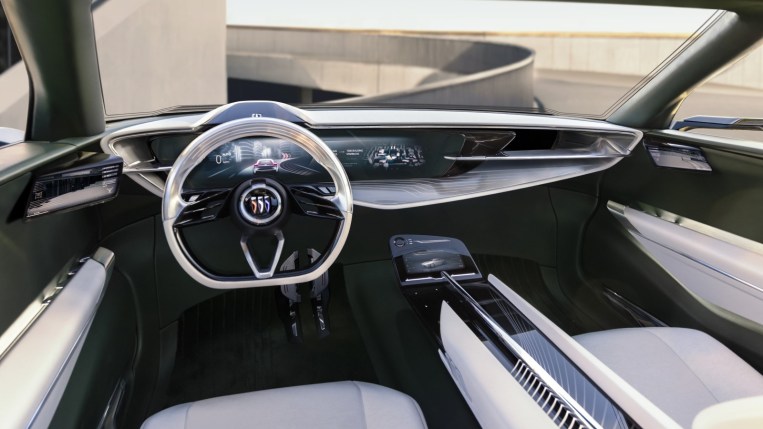 However, we won't spend much time on the Wildcat because it's highly unlikely that anything like it will ever reach showrooms. Buick is an all-SUV brand in the U.S.
Instead, the Wildcat likely previews elements we'll see on larger vehicles without its sports car lines. A front-end that Buick calls "a bold, forward-leaning front-end appearance that features a low-mounted, trapezoidal grille" would work naturally on taller SUVs. The unique "semi-swing doors," with elements that swing out like traditional car doors and elements that lift like gull wings, would likely be too expensive to mass-produce.
New Logo, Old Name
One thing that definitely will make its way to the rest of the lineup, however, is a new Buick logo. It takes the classic three-shield marque and separates the elements into three parallel pieces.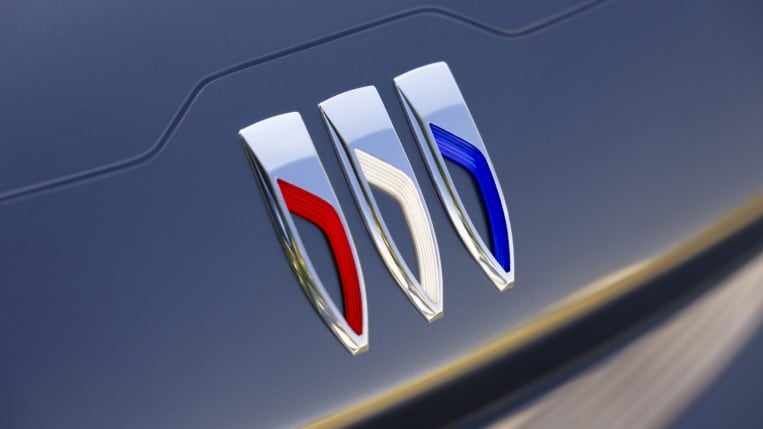 The logo may be new, but Buick will resurrect an old name for future models. It dates back to a 1959 luxury sedan but seems perfect for the electric car age.
"Buick's future EV products will carry the Electra name, drawing inspiration from the brand's history," the company says.
Source: KBB Feed