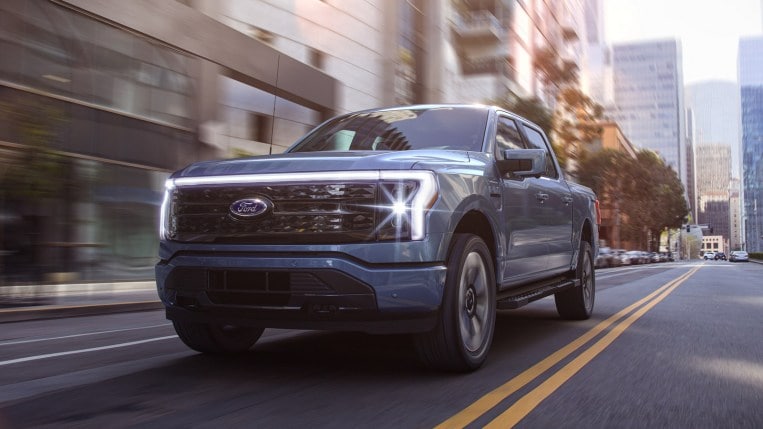 If you're considering Ford's all-new electric pickup, we have some bad news. Two of the F-150 Lightning's four trim levels are already sold out.
The entry-level Pro model, with its $39,974 starting price, and the XLT, with its $52,974 sticker, are gone. It's still possible to order the more luxurious Lariat (starting price $67,474) or the top-of-the-line Platinum model ($90,874).
Ford also charges a $1,795 destination fee on all Lightning trucks.
The F-150 Lightning is the first mainstream electric pickup from an established manufacturer. Startup Rivian beat it to market, delivering its R1T pickup to customers last fall. GMC has also put its Hummer EV pickup in some customer driveways. But the Hummer is a niche vehicle with extraordinary off-road capability but a price tag that starts at $80,000 and a bed that limits its usefulness as a work vehicle.
The Lightning is an all-electric version of America's best-selling vehicle. It offers up to 320 miles of driving range and a choice of 426 or 563 horsepower. With an optional tow package, it can pull up to 10,000 pounds – though towing limits the range of all electric trucks.
The Lightning won't have the market to itself for long. Chevrolet plans to release an all-electric version of its Silverado pickup by 2024. Ram plans its own electric truck. Tesla says it has more than 1 million reservations for its Cybertruck.
Ford appears set to beat them all to market, though. The company says it will begin building Lightning models to complete customer orders on April 26.
Source: KBB Feed