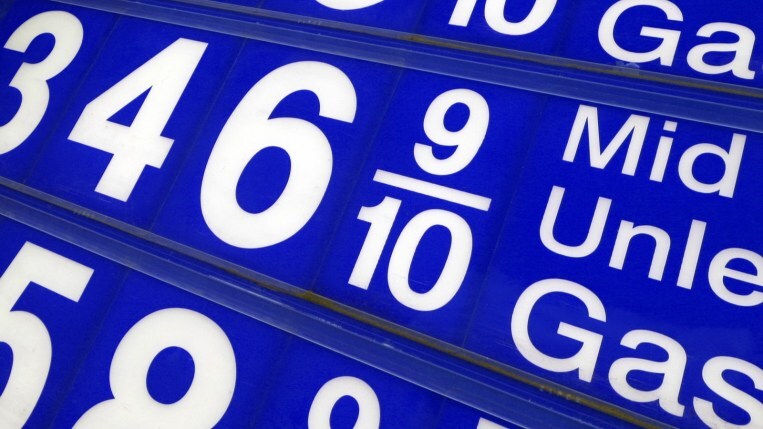 The nationwide average price of a gallon of gas remains over $4 this morning — $4.09, according to AAA.
But there is good news in much of the country. Several states with unusually high prices are inflating the average, but prices have slipped under $4 per gallon in 28 states, AAA says.
California residents are paying the highest prices – gas in the Golden State averages $5.70 per gallon today. Nevada and Hawaii also see prices over $5 per gallon.
Federal Government Actions
The federal government has taken several steps to reduce the price at the pump.
The White House has authorized the sale of gasoline containing up to 15% ethanol even in summer months. Federal law ordinarily restricts the ethanol content of gasoline to 10% or less in summer months to reduce pollution, but President Biden has temporarily waived that restriction in order to stretch the available gas supply.
Federal officials are also releasing 1 million gallons of oil per day from the nation's strategic stockpile in an attempt to lower prices. Americans, however, burn up to 20 million gallons per day. Experts say nothing will cut prices as effectively as reduced demand.
That has slowly been happening. According to the U.S. Energy Information Administration, Americans used 8.6 million barrels of gasoline in the week ending April 8 – a fourth straight week of declines at a time of year when usage normally increases.
State Government Actions
Three states, meanwhile, have temporarily waived their gasoline taxes – a move that can drop the price at the pump by 30 cents overnight.
Connecticut, Georgia, and New York have all passed gas tax holidays. Similar measures are under debate in other states. New Jersey, Ohio, and West Virginia could join the list this week.
A 30-day pause in Maryland's gas tax came to an end Sunday night.
In most states, gas taxes are used to fund road repairs. Some argue that long-term gas tax holidays could backfire if deteriorating roads lead to more fuel-burning gridlock.
Source: KBB Feed