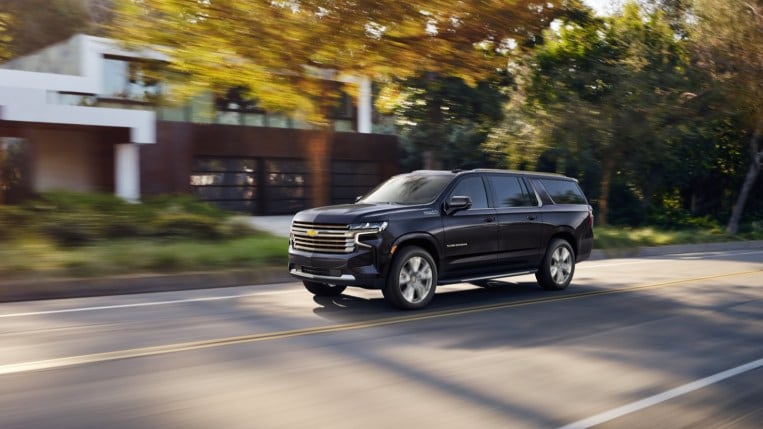 Car prices used to be fixed things. But a lot of things have changed in a world of rapid inflation and supply chain limitations. Mid-year price bumps are becoming common. The latest cars to see a mid-stream price increase are GM's popular full-size SUVs.
The Chevy Tahoe, Chevy Suburban, GMC Yukon, GMC Yukon XL, Cadillac Escalade, and Cadillac Escalade ESV have each seen between $900 and $1,500 added to their price tags at every trim level.
Entry-level prices now stand at:
2022 Chevy Tahoe: $52,000
2022 Chevy Suburban: $54,700
2022 GMC Yukon: $52,500
2022 GMC Yukon XL: $55,200
2022 Cadillac Escalade: $77,795
2022 Cadillac Escalade ESV: $80,795
GM has also raised the price of delivering the big sport-utes. The mandatory destination fee on each is now $1,795 – a $100 increase thanks to the rising price of diesel.
The price increases are frustrating news for car shoppers but may not slow sales much. Last quarter, more American car shoppers considered the Escalade than any other luxury vehicle.
Source: KBB Feed