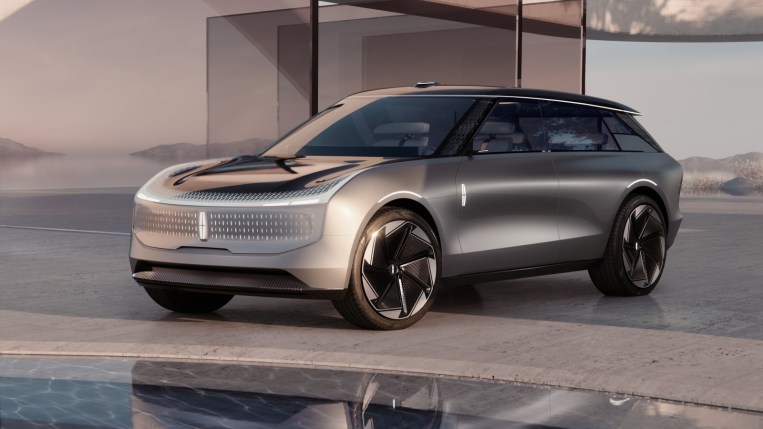 Lincoln turns 100 years old this year. For its first 100 years, it built gas-powered cars. But the luxury division of Ford kicks off its second century with plans to go electric. Lincoln this week revealed a concept car meant to inspire the designs of its first four electric vehicles (EVs).
Designed for Inspiration, not Production
Concept cars are design studies automakers build to show off possible future designs. Some look close to production-ready. Others show off futuristic design features unlikely to be mass-produced anytime soon.
The Lincoln Star Concept may be a bit more of the second than the first. But Lincoln design lead Earl Lucas says it's meant to preview four specific vehicles Lincoln plans to release by 2026.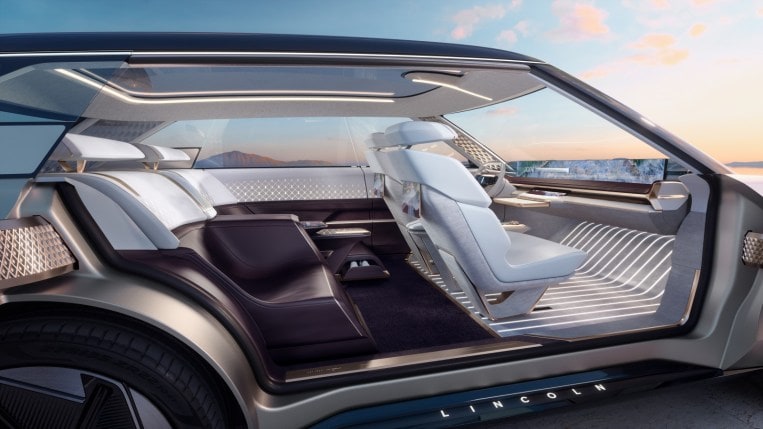 Floating Roof, LEDs Everywhere
The Star is, of course, an SUV like everything else Lincoln builds these days. But it shows a new design direction for the brand's electric efforts, with sharply angled glass over gently curved sheet metal and a floating roof.
Lincoln teased the vehicle in heavy shadows last week. In the light, LED lighting elements decorate all sides of the car, including backlit Lincoln logos on the doors and arches of light on the fenders. They frame fractal razor blade wheels that, if Lincoln doesn't ultimately build, someone should.
It looks to be roughly midsize like the current Aviator.
Its false grille is reminiscent of the Cadillac Lyriq's big lighted smile. But, from the grille back, the proportions are closer to the 2023 Range Rover than to anything Lincoln has built.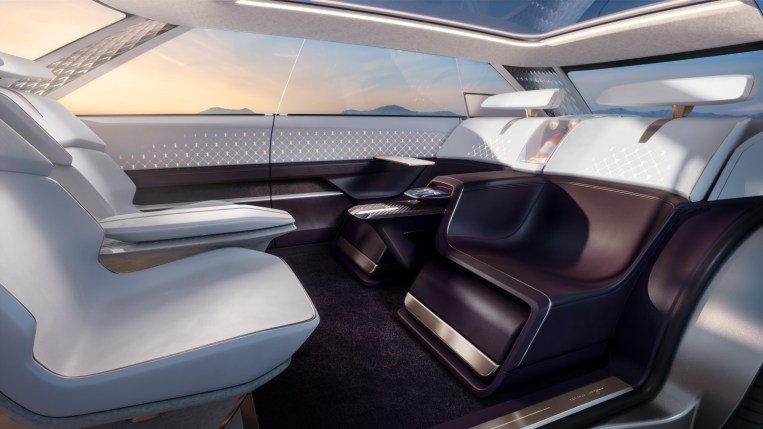 Bright, Lounge-Like Cabin
Inside, it's a radical departure from current design. Coach-style doors – a callback to the classic Continental of the early 1960s – open without a pillar between them. Thin-backed seats upholstered in white seem to float. The front seats can rotate to face the rear.
The rear gate opens clamshell-style, with the lower portion becoming a bench seat. The "grille" slides out like a drawer – a new take on the front trunk that EV architecture allows. The hood itself rises and retreats backward over the windshield. It's made of electrochromic glass so that you can see into it or turn it opaque at the touch of a button.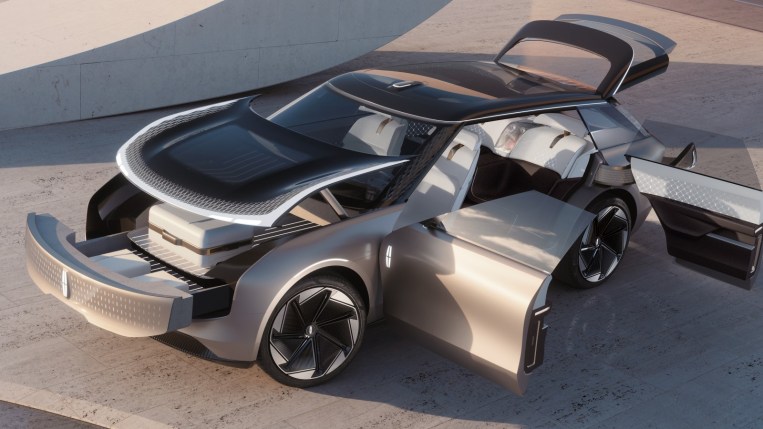 Cabin material choices are unique throughout, from the strakes of LED lighting on the floorboards to a cabin-wide screen hovering above the dashboard.
Scents and Sounds to Boost Your Mood
Entertainment functions include programmable scents – something you can get today in the Mercedes-Benz EQS if you're willing to spend six figures. They combine with lighting programs to make up three "rejuvenation modes." One called "Coastal Morning," for instance, mimics a walk on the beach with ocean sounds, the smell of sea mist, and gently rising lights to simulate sunrise.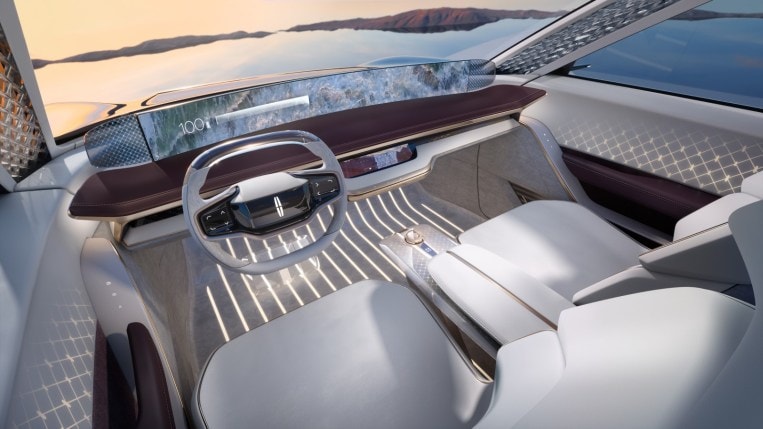 Notably, Lincoln gives almost no mechanical details beyond saying that the Star rides on a new "rear- and all-wheel-drive flexible battery-electric architecture."
Source: KBB Feed