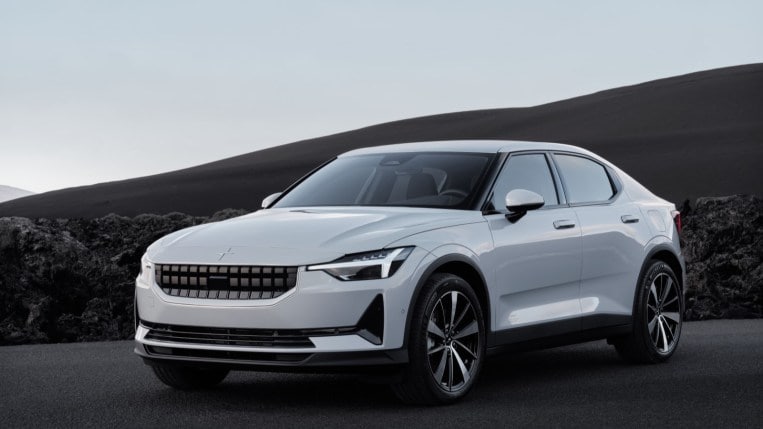 Polestar has increased prices for the 2023 edition of its Polestar 2 5-door electric car. The new year brings added range, new colors, and changes that make building the car more sustainable. But it also brings price increases — $2,000 to $2,400 depending on trim level.
The 2023 Polestar 2 starts at $48,400, plus $1,400 for delivery. Polestar vehicles are eligible for a federal tax rebate of up to $7,500.
About Polestar
The Polestar 2 is a midsize electric car that straddles the line between hatchback and crossover. Its high stance and rugged styling suggest crossover. Its wagon-style liftback and sedan proportions suggest hatchback. You may know it from a wave of recent advertisements that take veiled shots at Tesla CEO Elon Musk, promising that the company's focus is on Earth, not Mars.
The company was once a performance division of Volvo. But it has struck out on its own to build a lineup of electric vehicles (EVs).
Our test drivers found it to have luxury levels of standard equipment and build quality. But ownership comes with the challenges inherent in buying a car from a new company with a limited service network.
Changes for 2023
For 2023, the least-expensive version of the 2 is a single-motor, long-range version with a $48,400 price tag. It gets 231 horsepower and is EPA rated for 270 miles of driving range. An upgrade to the dual-motor version gets you 408 horsepower. Polestar says the range on the dual-motor version has improved for 2023, now good for a "preliminary estimate" of 260 miles – 11 more than last year.
New for 2023 is a "Performance Pack," offered only for the dual-motor, that adds 68 horsepower. The company says it will make the pack available as a download later for customers who don't buy it up front.
Other changes include new color choices inside and out and improvements to the manufacturing process that make building the car more sustainable.
Pricing:
Polestar also charges a mandatory $1,400 delivery fee on all its vehicles.
| | | |
| --- | --- | --- |
| Price | MSRP | Increase from 2022 |
| Single-Motor | $48,400 | $2,400 |
| Dual-Motor | $51,900 | $2,000 |
Source: KBB Feed