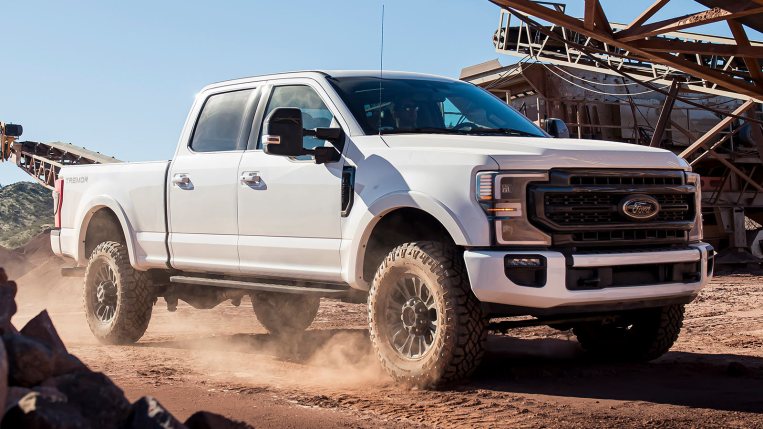 Ford is recalling about 23,000 Super Duty pickups from the 2020 model year equipped with 6.7-liter Power Stroke diesel engines because there is a risk they could roll away when parked.
A washer in the trucks' 10-speed transmissions can disintegrate. Debris from the washer can get lodged in the park mechanism, preventing the transmission from fully entering park mode even though the shifter is in the park position.
This recall is unrelated to a similar recall from last week when Ford called back about 250,000 Explorer SUVs due to an unrelated roll-away risk.
Ford built the recalled Super Duty models at its Kentucky truck plant between October 1, 2019, and September 21, 2020; and at the Ford Ohio plant between October 30, 2019, and July 23, 2020.
Ford dealers will fix the problem by replacing a gearset in the transmission.
Recall repairs are always free. But millions of us miss recall notices every year and unknowingly drive recalled vehicles. Find out if your car needs any free safety repairs at our easy recall center.
Source: KBB Feed