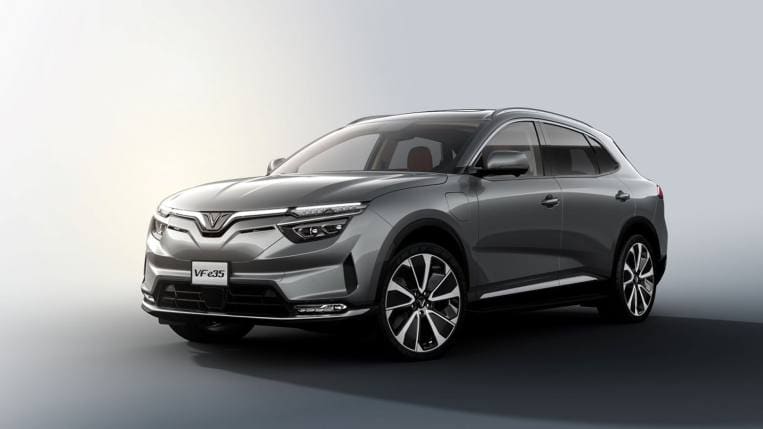 As the auto industry transitions from gasoline-powered cars to electric cars, we may all have some new names and badges to get used to. Startup automakers will launch to much fanfare, and many will fail quietly. But a few will inevitably survive to become household names and options when you're shopping for your next car.
One of the more intriguing cases is VinFast. It's a project of the huge Vietnamese conglomerate VinGroup, which gives it depth many startups don't have. If VinGroup is willing to lose money on VinFast for a few years, it could make far more in the long run. That's the model that Tesla used, operating for 19 years before it first turned a profit. Notably, Tesla is now America's best-selling luxury automaker.
VinFast plans to bring a stable of electric SUVs to the U.S. market over the next few years and has recently signed contracts to construct a factory in North Carolina that will build them.
It has shown off a full lineup of five SUVs ranging from a little subcompact to a big 3-row midsize model.  And it has announced some unusual sales promotions, including a complimentary vacation to a VinGroup-operated luxury resort for buyers of its cars.
Now, it's taken another crucial step – naming prices for some of its vehicles.
The two largest VinFast SUVs go first.
The VF 8
The VinFast VF 8 is a 2-row midsize SUV with sleek, crossover-style lines. It will be offered with two powertrains, both all-wheel-drive (AWD), thanks to a motor on each axle. Eco models get a 348-horsepower setup and longer ranges. Plus models get 402 horses and shorter ranges. The company will offer each with a choice of two batteries.
Pricing:
Eco, 260-mile range: $40,700
Eco, 292-mile range: $41,000
Plus, 248-mile range: $47,700
Plus, 277-mile range: $48,000
We should note that VinFast hasn't explained whether those prices include a separate destination charge, as with most automakers, that will be added later.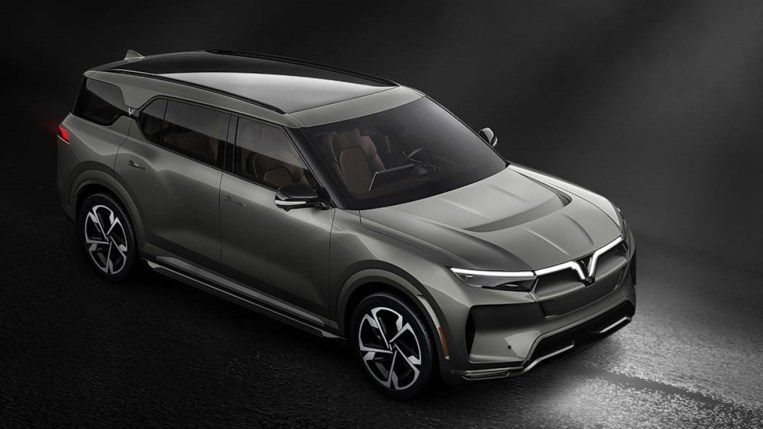 The VF 9
The VinFast VF 9 is a 3-row midsize SUV with boxier styling to emphasize its length. A deep, U-shaped character line in the hood sets it apart from everything else we've seen, though we should note that it's not an air scoop – these SUVs have all their running gear under the vehicle's floor like most electric vehicles.
The same trim structure applies, with identical power figures.
Pricing:
Eco, 272-mile range: $55,500
Eco, 369-mile range: $56,000
Plus, 262-mile range: $60,500
Plus, 360-mile range: $61,000
You Lease the Battery Separately
Now we come to the unique part of VinFast's pricing. Those prices get you a vehicle. You'll need to pay for the battery separately.
VinFast plans to sell cars but lease batteries. Buyers can choose from two lease plans.
One includes mileage limits – buyers get up to 310 miles per month for $35 on a VF8 and $44 on a VF9. If you drive more than 310 miles, you'll pay $0.11 per mile in the 8 and $0.15 per mile in the 9.
The other is limitless. It costs $110 per month in the 2-row SUV and $160 per month in the 3-row model.
Why would you want to lease a battery when every other EV builder sells you one with the cost built into the car's purchase price? Because EV batteries degrade over time, and VinFast will replace your leased battery for free if it slips below 70% of its capacity.
The Vietnamese company is the only automaker to offer battery leases so far. We'll be following its progress with interest.
We recently had the chance to drive the VinFast VF 8 in Vietnam. Look for our impressions soon on our VF 8 Expert Review page.
Source: KBB Feed