Imagine finally taking off seven coats you've been wearing on top of each other for years and years. You've forgotten that some people consciously choose to live without seven layers of coats on even though most people are living that way.
You remember the possibilities you imagined your life would be when you were a child. You decide to take off the coats and start running joyfully through the spring fields you forgot about. You move into the light where you finally begin to laugh and live feeling inspired every day instead of simply walking around reacting to life, complaining, counting down the days to the next weekend or vacation until you finally die.
Start taking off the coats that have layered your soul since you started to grow up. Forget about the negativity of the news. Don't believe negative people telling you that you canÌt make more money or move to a nicer city or do anything to better your life. Ignore all the forces telling you what you canÌt do. Close your ears to people who blame their boss, the government, their friends, and their circumstances for what they donÌt like about their lives.
It's time to leave 'em all behind and say 'See ya!' It's time to adopt a new Belief System (yeah, whatever we believe is simply B.S. – just opinions we made up that may or may not actually be true.) It's time to drop all that limited thinking that keeps you stuck on the birth-school-work(paycheck-to-paycheck)-death merry-go-round.
It's time to learn the magic of saying YES. I am going to make YES your new favorite word. Imagine what you want most in life right now. Dream BIG. Think of what your ideal life would look like. See all the tiny details. You have no limitations. You can have exactly what you want.
Money is no object. Your time is your own to spend as you like for as long as you wish. Dream BIGGER now. What fills your soul with more joy than you ever felt before? Remember the best experience of your life? Start there and make it as amazing as you can.
How are you spending your days and nights? Who are you with? What are you doing? What emotions are coming up? What smells are in the air? What are your favorite foods that you eat and taste? What cities and countries are you visiting? What are you wearing?
As you reach out to touch your loved ones you're sharing this life with what sensations run through your hands? Get as specific as possible. The more specific you are the more you get out of doing this. I want you to see, hear, feel, taste, and smell every little piece of the life you were born to live.
As you walk into your dream house how big are the doors? How high are the walls? How much of the square footage is covered in windows? How have you furnished it? How many rooms does it have? How many rooms does your guest house have? How many acres of property do you own? What do you see outside of the windows? A meadow? A stream? The ocean? The sunset?
Is this the most fantastic day of your life? YES, it is. Get more in-depth. See how your smile looks. Feel the warmth in your heart and the ease and peace in your spirit. Hear the sounds of the surroundings that feed your soul. Feel the excitement in your bones as you realize that you are actually living your dream come true.
How amazing do you feel right now? You deserve this life, don't you? YES, you do. This is no accident. If you are in a human body then you deserve to use it to build the life you truly want to be living. Hundreds of thousands of people are doing it right now. Can't you do it too? YES, you can. You may need some help, guidance, and support, but you can and you will create the life of your dreams. YES, it's yours for the taking.
YES, you're ready. YES, you will live it now. How do you feel right now? YES, right now at this moment. Imagine feeling this light and warm every day. You're smiling, aren't you? If you aren't then you didn't do the exercise above slow enough to absorb it and I invite you to do it again.
The feeling is what creates what we have and do. Positive thinking without honest feeling behind it will leave you wondering why nothing's changed.
When you learn to consciously create with your feelings you'll start getting better results in your life.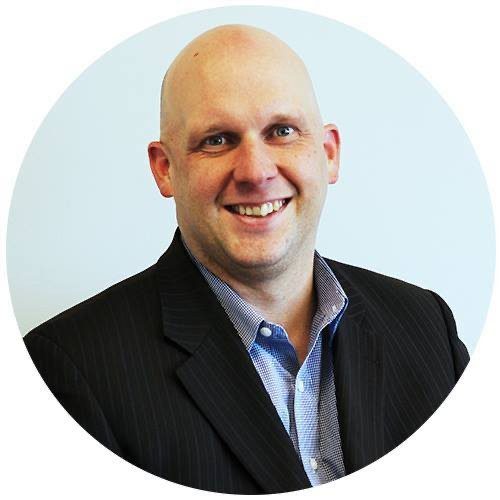 Shawn Ryder Digital is headed by a seasoned professional with a wealth of experience in both the automotive industry and technology. With over 20 years in the car sales industry, our expert brings a deep understanding of the unique challenges that come with selling cars in the digital age, having worked in both sales and management positions. They also have a strong background in technology and a proven track record of using digital marketing tactics to drive sales and increase brand awareness. Shawn Ryder combines this automotive industry knowledge and digital marketing expertise to provide dealerships with customized and effective marketing solutions that drive results. We are dedicated to helping dealerships thrive in the digital age and are confident in our ability to help you reach your goals and grow your dealership.