For any dealership, having a good online reputation is essential for gaining and keeping customers. It's all about giving off the right impression and making sure potential customers can easily find your business when they search online. SEO (search engine optimization) is an important part of this process and can help to improve your dealership's visibility on the web. In this article, we look at five ways you can use SEO to boost your dealership's online reputation and build trust with potential customers.
Why online reputation is important
Maintaining a positive online reputation is essential for any business. In today's digital world, businesses need to be conscious of their online presence, as the majority of consumers search and read reviews before making decisions on where to shop. A dealership's online reputation affects consumers' decisions regarding whether or not they will visit your store. Having an effective strategy in place to improve your dealership's reputation is vital if you want to attract more customers and increase sales.
The 5 ways outlined in this article can help you enhance your dealership's online reputation and make it stand out from the competition. It covers topics such as encouraging customer feedback, responding to negative reviews, focusing on improving the customer experience and more. Implementing these strategies will help build trust with potential customers, encourage them to do business with you and ultimately boost your bottom line.
Tip 1: Monitor online reviews
Online reviews have become a critical factor in determining the success of any business. It is therefore essential that businesses regularly monitor their online reviews to ensure that they are aware of customer feedback and can take the necessary steps to maintain a positive reputation.
To be able to react quickly and effectively to customer feedback, it is best practice for businesses to keep an eye on their online reviews. This means monitoring platforms such as Google Reviews, Yelp, and Facebook for comments about your dealership. It also includes keeping track of what people are saying about you on social media. By focusing on this activity, dealerships will be better equipped to identify areas for improvement and make sure that customers' experiences with the business are positive.
Tip 2: Respond to customer feedback
One of the key elements in creating a positive online reputation for your dealership is responding to customer feedback. Taking the time to address any negative reviews, or even just thank customers who leave positive comments can go a long way in how people perceive your business. Doing so not only shows that you care about customer opinion, but also helps build relationships with customers and potential customers alike.
When responding to customer feedback, be sure to stay professional at all times – no matter how frustrated or angry you may feel at their remarks. Always maintain a polite and respectful tone, taking the time to acknowledge their feelings and do whatever possible to resolve the issue without insulting them back.
Tip 3: Optimize website content
When it comes to improving your dealership's online reputation, optimizing website content is key. This tip will help you attract more customers and boost your visibility in search engines.
Firstly, make sure all the information on your website is up-to-date. If you have recently added a new service or changed the prices of any products, ensure these are properly reflected on your website. Additionally, include easy-to-understand descriptions of services and products so visitors can get a clear understanding of what they are looking at.
Secondly, use keywords throughout your webpage's content that people may be searching for when they're looking for dealerships like yours. For example, if you specialize in used cars then use phrases such as "used car dealership near me" in paragraphs or headings where appropriate.
Tip 4: Engage on social media
Social media is a powerful tool for businesses, and engaging on these platforms can be an effective way to improve your dealership's online reputation. The fourth tip in our five-part series offers advice on how to use social media strategically and foster relationships with customers.
The key to successful engagement lies in responding quickly, providing helpful information, and being proactive about addressing customer inquiries or complaints. Make sure you're monitoring conversations about your dealership across all relevant platforms so you don't miss out on opportunities for valuable customer interactions. Interact regularly with followers by posting content that keeps them informed and engaged, such as sharing photos and videos of new products or services offered at the dealership. This can help build trust between potential customers and your brand, while also helping boost your credibility as an authority in the industry.
Tip 5: Leverage user-generated content
Your dealership can benefit greatly from leveraging user-generated content. Incorporating this type of content into your online reputation strategy will help you to engage customers and build trust with potential buyers.
User-generated content can be an incredibly powerful tool for improving your dealership's online reputation. This type of content, such as reviews and testimonials, can provide valuable insights into how people perceive your business, giving you the opportunity to address any potential issues before they cause long-term damage. Additionally, it serves as social proof to potential customers that others have had positive experiences with your dealership – a key factor in encouraging them to make a purchase.
To make the most of user-generated content, create a platform where customers can easily leave reviews or interact with each other about their experience at your dealership.
Conclusion: Enhancing your dealership's online reputation
The conclusion of 5 ways to improve your dealership's online reputation provides guidance in creating a positive online presence. With the right strategy, dealerships can improve their customer experience and increase customer satisfaction.
To enhance your dealership's online reputation, it is important to be consistent with the message you are sending out. This means responding quickly to reviews and comments on social media and other platforms, investing in website design and functionality, engaging with customers through targeted content marketing campaigns and offering incentives for positive reviews. Additionally, tracking competitor activity can help inform any necessary changes that need to be made in order to stay ahead of the competition.
By following these steps, dealerships can build an effective online reputation that will lead to increased brand recognition and improved customer satisfaction.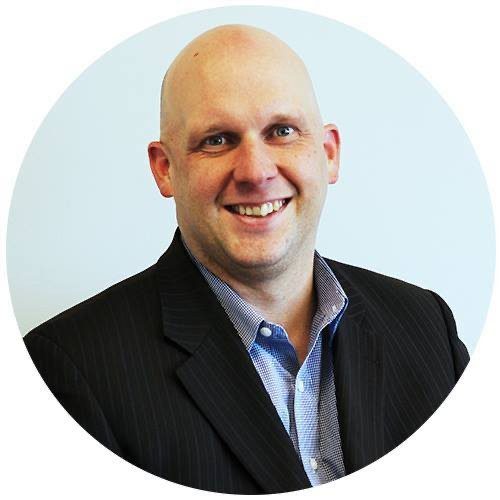 Shawn Ryder Digital is headed by a seasoned professional with a wealth of experience in both the automotive industry and technology. With over 20 years in the car sales industry, our expert brings a deep understanding of the unique challenges that come with selling cars in the digital age, having worked in both sales and management positions. They also have a strong background in technology and a proven track record of using digital marketing tactics to drive sales and increase brand awareness. Shawn Ryder combines this automotive industry knowledge and digital marketing expertise to provide dealerships with customized and effective marketing solutions that drive results. We are dedicated to helping dealerships thrive in the digital age and are confident in our ability to help you reach your goals and grow your dealership.