Are you looking for effective strategies to generate more referral traffic to your website? Referral traffic is a powerful and often overlooked way to give your website a competitive edge. While marketers often rely on search engine optimization, pay-per-click advertising, blogging, and social media marketing to drive traffic, these methods have their limitations. It takes time for SEO to show results, PPC can be costly, and it's challenging to prove ROI with social media. That's where referral traffic comes in. In this article, we'll walk you through seven steps to generate more referral traffic and improve your lead generation efforts. From publishing your website in online directories to leveraging social media and commenting on blogs, these strategies will help you boost your website's visibility and attract quality traffic.
What is referral traffic?
Referral traffic refers to visitors who land on your website from sites other than major search engines. This can include links from other websites, social media platforms, online directories, and more. Tracking software like Google Analytics or HubSpot allows you to monitor and measure this kind of traffic. HubSpot's marketing analytics tools provide valuable insights into your referral traffic, helping you understand where your visitors are coming from.
Why is referral traffic important?
Referral traffic is crucial for several reasons. First, it sends potentially qualified visitors to your website, increasing the chances of converting them into leads and customers. Second, referral traffic has SEO benefits. When trusted websites link to your site, search engines view it as a positive ranking factor. Finally, referral traffic can lead to new customers. By reaching a wider audience through referral sources, you have the opportunity to attract and convert new prospects.
7 Steps to Generate More Referral Traffic
1. Publish Your Website To Online Directories
Submitting your website to relevant online directories is a simple yet effective way to drive referral traffic. Start by identifying directories that are most relevant to your industry or location. For example, if you're a veterinarian in St. Louis, consider directories like Moz's top directories by category and city. Additionally, look for directories that generate significant traffic. Perform a Google search and focus on the directories that appear at the top of the results. By listing your website on these directories, you can generate quality traffic and improve your SEO.
2. Get Published on Review Websites
Review websites are a powerful tool for increasing referral traffic. These websites are especially beneficial for businesses in the decision stage of the buyer's journey. Identify review websites that are relevant to your industry and location. For example, if you're a roofer in St. Louis, make sure you're listed on websites like AngiesList, Yelp, BBB, and more. Collect positive reviews on these platforms to enhance your reputation and attract potential customers. B2B businesses may need to invest in sponsorship opportunities to get featured on review websites.
3. Publish Guest Blog Posts
Guest blogging is an excellent strategy for driving referral traffic. By contributing guest posts to reputable industry websites, you can reach a broader audience and attract visitors to your website. Focus on websites that are considered thought leaders in your industry. Look for websites that allow external links, author bios, and calls to action in guest posts. When writing guest blog posts, ensure they're focused on your industry and provide valuable insights to the target audience. Linking to influencers can also increase the visibility of your guest blog posts.
4. Leverage Social Media
Social media is a powerful tool for generating referral traffic. The majority of marketers have reported increased exposure and website traffic as a result of their social media efforts. Identify the social media platforms that are popular in your industry. For B2C businesses, platforms like Facebook, Instagram, LinkedIn, YouTube, Twitter, and TikTok are commonly used. B2B businesses often prioritize platforms like LinkedIn, Facebook, Instagram, YouTube, Twitter, and TikTok. Be active on social media by sharing content, engaging with your audience, and leveraging social media advertising to reach a wider audience.
5. Comment on Blogs
Commenting on blogs can help drive referral traffic to your website. When you leave valuable and insightful comments on relevant blogs, you increase your chances of attracting visitors to your site. Look for blogs that allow links in the comments section. By including a link to your website, you provide readers with an opportunity to visit your site for more information. Aim to be one of the first commenters on blog posts to increase your visibility and generate more clicks.
6. Be Active On Industry Forums
Participating in industry forums is an effective way to increase referral traffic. Find forums that are relevant to your industry and actively engage with the community. By sharing valuable insights, answering questions, and establishing yourself as an authority in the field, you can attract visitors to your website. Focus on adding value and providing helpful information rather than promoting your business directly. Actively participating in industry forums can help you build relationships, expand your network, and generate referral traffic.
7. Publish Infographics
Infographics are highly shareable and can drive significant referral traffic to your website. Create compelling and visually appealing infographics that provide valuable information to your target audience. Make sure the content is relevant, easy to understand, and shareable. Promote your infographics on relevant platforms such as social media, industry websites, and online communities. By creating informative and visually appealing infographics, you can attract attention, increase engagement, and generate referral traffic.
These seven steps can help you generate more referral traffic and expand your online presence. It's essential to monitor and analyze your referral traffic using tools like Google Analytics or HubSpot's marketing analytics. By understanding where your referral traffic is coming from and which strategies are most effective, you can further optimize your efforts and maximize your results. Start implementing these steps today and enjoy the benefits of increased referral traffic for your website.
Source: https://blog.hubspot.com/marketing/how-to-increase-referral-traffic-and-get-more-leads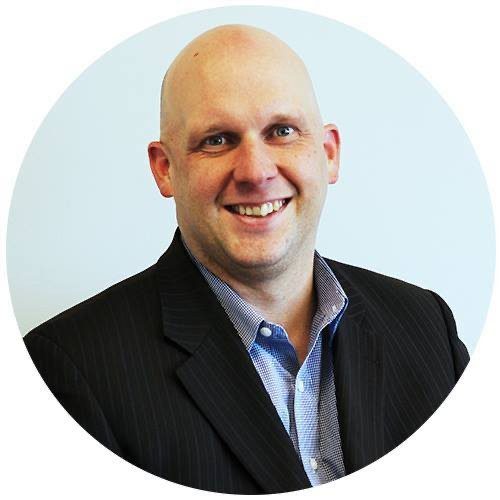 Shawn Ryder Digital is headed by a seasoned professional with a wealth of experience in both the automotive industry and technology. With over 20 years in the car sales industry, our expert brings a deep understanding of the unique challenges that come with selling cars in the digital age, having worked in both sales and management positions. They also have a strong background in technology and a proven track record of using digital marketing tactics to drive sales and increase brand awareness. Shawn Ryder combines this automotive industry knowledge and digital marketing expertise to provide dealerships with customized and effective marketing solutions that drive results. We are dedicated to helping dealerships thrive in the digital age and are confident in our ability to help you reach your goals and grow your dealership.