A constant stream of developments and issues are the simple building blocks that shape our dynamic local search environment but the task of keeping up with the ongoing news can be complex when you've already got plenty to do. The first quarter of 2022 brought us some new opportunities (and a few problems) which you might have missed due to general busy-ness. Today's column is a quick roundup of interesting happenings that merit your awareness for the sake of the local businesses you market.
1. Google really wants local businesses to discover Pointy
First time ever seeing this "Help customers find products they need" module inside the Google Business Profile dashboard. @rustybrickpic.twitter.com/2zWbpI0qvT

— Colan Nielsen (@ColanNielsen) January 25, 2022
Colan Nielsen spotted Google advertising free access to Pointy, right in the Google Business Profile dashboard. The time is right to get clients thinking about multiple ways to vend, and the Pointy system couldn't be easier for retailers to use. The bigger picture, though, is whether Google's efforts to promote their shopping functions can compete with Amazon for control of online transactions and how that may impact local business owners. Here's how the experts at Near Media explain Google's bet that inventory + local can help them win:
"Local inventory (online) can help divert consumers away from Amazon. But it's not inventory alone; it's inventory + convenience…. stores able to offer real-time inventory and multiple convenience options can win."
2. Google emphasizes recency of business status to bolster consumer trust
Google local panel showing "confirmed by phone call" notation https://t.co/OKPMurhlG3 via @tldrMarketingpic.twitter.com/RlIYQU6xZm

— Barry Schwartz (@rustybrick) March 3, 2022
Barry Schwartz came across this notification on GBPs stating that business hours were confirmed via phone call, and other labels we've discovered have included "Confirmed by this business" and the somewhat mysterious "Confirmed by others". I take this as evidence that Google knows if searchers are getting inaccurate data from listings that then misdirects and inconveniences them, it will erode trust in the product. It's an awareness local SEOs have long advocated for the search engine to bring to its review corpus. On that note, the end of 2021 saw the rollout of an updated Chrome extension called Transparency which purports to use AI to predict whether a profile contains fake reviews. If you've used it, please let me know what you think.
3. Speaking of reviews, there was a big pause in them posting
If your clients were calling in fretting about missing reviews in mid-March, it was likely due to a confirmed Google bug. Hopefully, you saw resolution of this widespread issue about a week after it occurred. If not, time to review your review strategy to diagnose why feedback you're expecting from customers isn't showing up as there's indication that Google's review filters are becoming stricter. This development can seem like a big hassle to business owners, but it's a necessary one. I'm seeing signs that consumers are becoming increasingly aware of the presence of fake local business reviews, and if Google doesn't step up their efforts to limit review spam, customers will lose trust in their platform and your listing.
4. Review snippets can appear right on the map, and it's pretty neat!
⭐️Seeing review snippets get some prominence directly on the map and I like it! Another reason to get keywords in your reviews – find out how: https://t.co/khK5WW4cmS. pic.twitter.com/u1VIwLkRKK

— Allie Margeson (@SeoAllie) January 17, 2022
We already know reviews are hugely influential but just think of the impression they must make on customers when they appear right on the map, as captured by Allie Margeson. In her search for local second-hand spots, we see customers exclaiming, "Best thrift store in the area!" and "It's the best thrift shop ever!" amid the rolling blue and green of Google's maps. While I'm not aware of any process to prompt this special treatment, it's just one more incentive to keep public feedback coming in with an organized reputation and reviews strategy.
5. Owner responses are finally showing on LSAs
Local Services Ads finally started showing business owner replies to reviews about a month or so ago (but only on mobile)https://t.co/7pSVJm8zAz

— Tom Waddington (@tomwaddington8) March 17, 2022
Tom Waddington came to Twitter with the good news that Google's Local Service Ad reviews are, at long last, displaying owner responses, though only on mobile. With the FTC's recent accusation that HomeAdvisor misrepresented lead stats and pricing to small business owners, it's a moment of serious opportunity for Google to treat its service providers base better. Displaying the work business owners put into writing great responses to reviews is one small step in that direction, but there's so much more Google could do to become local business-centric. Here's hoping!
6. GBP Insights in-SERP
👀OOH look – Google Business Profile post metrics 📊(views and clicks) made it to the IN SERP experience pic.twitter.com/yc1bwoR10J

— Claire Carlile🕊️ 🌊 🥑 🦥 (@clairecarlile) March 4, 2022
Don't be startled if you see your Google Business Profile metrics show up right in the SERPs when you're logged in. I'd predict that what Claire Carlile captured here is one of many developments we'll see in this direction, now that Google has determined that SMBs should manage more of their experience inside the search engine results. I find that messy, but others may like the interface. This is a good time to review what the labels in GBP insights actually represent.
7. Refine/Broaden SERP Feature Rolls Out
This feature, which allows users to access more nuanced results, was previewed at an event last fall and has now emerged in the US English-speaking market. Barry Schwartz points out that this new option could have the impact of either offering searchers more ways to discover your business or simply distracting them from it. This rollout is a perfect example of the type of test Google is always running in their quest for more relevant results, as we recently covered in-depth here at Moz in QRG Clues to How Google Evaluates Local Business Reputation. From time to time, it's smart to ask ourselves how our own search behavior is evolving across the lengthy timeline of Google's feature rollouts. How differently do you search in 2022 compared to your behavior a decade ago?
8. We've learned more about Vicinity
Consider this a topic-in-progress because local SEOs and businesses are continuing to discover and interpret the impacts of Google's late-2021 Vicinity update. This is what we know so far:
Sterling Sky reported that the update appeared to hinge on proximity (like our old friend Possum) and noted that this rollout correlated with the significant changes to pack layouts that occurred in December. Sterling Sky observed that packs were more zoomed in and featured a greater overall diversity of businesses. Their team also shared that keywords in business titles appeared to have been subject to this update.

BrightLocal then published the largest study I've seen, to date. Their survey of nearly 400 Google Business Profiles across 5,000 keywords turned up a loss of roughly 5 – 8 places in the local SERPS for listings with stuffed titles. What is a bit stranger, however, is that brands with legitimate keywords in their titles suffered the same demotion. In other words, if a company you market is actually called Luxury Town Cars of Marin, the Vicinity update may have docked it while boosting a competitor called Jim's Nice Rides. Meanwhile, long business titles also saw downward movement, which will be problematic for any company with a name of more than 31 characters. Such brands saw the greatest losses of an average of about a 9-spot trip down the rankings.
It's important to know that experienced local SEOs are interpreting Vicinity in different ways, as evidenced in this valuable Twitter thread started by Darren Shaw. On the one hand, you could say that keywords in the business title have become a negative ranking factor. Or, you could see them as still being a positive factor, but one which Google has now simply dialed down, causing the losses. However you style the outcomes, I think there are two important questions involved:
Will Vicinity curtail the practice of keyword stuffing business titles because it's no longer yielding the same rewards. We can hope so, as the local SEO community has long urged Google to stop favoring this silly practice.

Does Vicinity finally answer all those forum FAQs about rebranding local businesses to suit Google's historic bias toward keywords in business titles? Companies have done so in the past, but does Vicinity make the practice not worthwhile?
Read the Twitter thread to see a variety of opinions. My own is that a) spammers will take awhile to realize what appears to have happened with Vicinity and so they will continue to stuff for some time to come and b) I've historically found that it's better to do your own thing well than to worry too much about pleasing Google's foibles. The latter take may seem antithetical to SEO, but having witnessed patterns like the rise and fall of EMDs, I tend to disfavor legitimate local businesses jumping through too many hoops in hopes of Google's biases and weaknesses shining upon them until the next update. My advice is to keep studying emerging research on the impacts of Vicinity to arrive at your own thoughtful interpretation before changing any of your best practices.
Onward to Q2
Image credit: Ron Frazier
A pattern of significant developments in Q1 reveal a Google which is highly focused on the many aspects of reviews. Take this as a sign that local SEOs and business owners should be, as well. Meanwhile, Google's emphasis on transactions and search quality tracks their progress in convincing consumers to shop with them, not Amazon.
While the titans fight it out, my Q2 suggestion is to help independent local businesses plan and publicize their summer strategy to keep serving the community amid the ongoing COVID-19 pandemic. Don't buy into the market-driven hype that everything is "back to normal". Instead, keep ideating on bringing necessities and cheer to the whole community, including the households of your many neighbors with vulnerable loved ones. This is important work, and your success will be reflected in your reviews, results, and revenue in the quarter ahead.
Need help keeping up with SEO news? Please, sign up for the Moz Top 10, effortlessly delivered to your inbox twice monthly!
Source: Moz Feed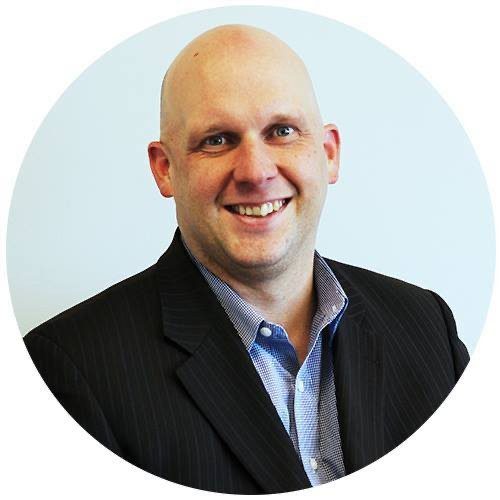 Shawn Ryder Digital is headed by a seasoned professional with a wealth of experience in both the automotive industry and technology. With over 20 years in the car sales industry, our expert brings a deep understanding of the unique challenges that come with selling cars in the digital age, having worked in both sales and management positions. They also have a strong background in technology and a proven track record of using digital marketing tactics to drive sales and increase brand awareness. Shawn Ryder combines this automotive industry knowledge and digital marketing expertise to provide dealerships with customized and effective marketing solutions that drive results. We are dedicated to helping dealerships thrive in the digital age and are confident in our ability to help you reach your goals and grow your dealership.