The digital world has revolutionized the automotive industry. Automotive dealerships have had to keep up with the times and invest in digital marketing strategies to stay competitive. Branding is a key component of every successful dealership's digital marketing efforts, as it helps build trust and loyalty with customers. In this article, we will explore how automotive dealerships can leverage branding to increase their visibility and profitability in a crowded market.
Defining Branding
Branding is essential for any business, and automotive dealerships are no exception. It is the distinct message or identity that a dealership conveys to its customers and potential customers. A successful branding strategy helps an automotive dealer to differentiate itself from competitors and establish a positive reputation in the marketplace.
Creating a strong brand identity starts with understanding who your target audience is, as well as what their needs and wants are. Knowing this information allows you to create messaging that resonates with them. Additionally, it's important to use consistent words, images, colors, fonts, and other design elements throughout all of your marketing materials so that people can easily recognize your dealership when they see it. This will help you build brand loyalty over time by creating recognition and trust in your dealership among potential customers.
Advantages: Increased Visibility
For automotive dealerships, increased visibility is an important factor for success. In today's competitive market, it is essential that dealerships have a brand identity and establish themselves as experts in the community. Branding can help increase visibility and recognition with customers, creating a more successful business model.
There are many advantages to increasing your dealership's visibility through branding initiatives. Customers are able to identify with the dealership more easily and will be more likely to return for future purchases or services. Additionally, strong branding efforts can help create trust among potential customers who may not have heard of the dealership before. This provides them with an assurance that they are dealing with a legitimate automotive business that provides quality products and services.
Brand recognition also helps differentiate the dealership from its competitors by creating unique experiences for customers and demonstrating knowledge in their industry expertise.
Strategies: Digital & Traditional
In today's competitive automotive industry, it is essential for dealerships to maintain their brand presence. One of the best ways to do this is by utilizing both digital and traditional strategies. A successful branding campaign should include a variety of tactics that appeal to a wide range of audiences.
Digital strategies such as website optimization and social media marketing can help reach more potential customers on a larger scale. These methods can provide increased visibility, brand recognition, and customer engagement in an efficient manner. Additionally, content marketing can be used to share helpful information about vehicles or services with readers which in turn will ensure loyalty and trust from customers.
On the other hand, traditional methods like print advertising or direct mail campaigns still have an important role in automotive dealership branding efforts.
Challenges: Standing Out
Branding a successful automotive dealership is no easy feat. With the competition growing more fierce, it can be difficult to stand out from the crowd and create an identity that will resonate with prospective customers. For automotive dealerships, understanding the challenges of building a strong brand is critical in order to stay competitive in today's market.
In order to make an automotive dealership stand out, owners need to create a unique customer experience that goes beyond what other dealerships offer. This starts with sound marketing strategies and advertising campaigns that build trust and loyalty amongst customers. Branding should also focus on creating positive customer interactions and cultivating relationships with current customers as well as potential ones. Dealers must also invest in their physical locations by ensuring they are up-to-date, modernized, and appealing for customers visiting their showroom or service center.
Solutions: Unique Experiences
When it comes to automotive dealership branding, creating a unique experience for consumers is essential. It's not enough for dealerships to just provide excellent customer service or be known for their reliable vehicles; they need to make sure customers remember them and keep coming back for more. Solutions such as virtual tours, online experiences, and loyalty programs can help automotive dealerships stand out from the competition by providing a memorable customer experience.
Virtual tours are an increasingly popular solution that allows users to interact with the dealership in a realistic way without actually being there. This helps customers get acquainted with the dealership environment while still maintaining social distancing guidelines. Online experiences like virtual reality (VR), augmented reality (AR), and 3D modeling offer immersive experiences that make customers feel like they are in the showroom—allowing them to explore different models of cars virtually before making their purchase decision.
Conclusion: Invest in Branding
The conclusion of this article is that investing in automotive dealership branding is essential for success. Establishing a strong and recognizable brand will help differentiate your dealership from competitors, helping to attract new customers in the local market. Investing in brand identities, such as logo design and signage, can also have a significant impact on customer loyalty and retention.
Branding should be an ongoing effort with consistent messaging across all channels — website, social media accounts, print marketing materials, etc. It's also important to stay up-to-date with industry trends and changes in consumer preferences to remain competitive. Taking proactive measures to develop your brand identity can ultimately lead to increased sales and profits for your business.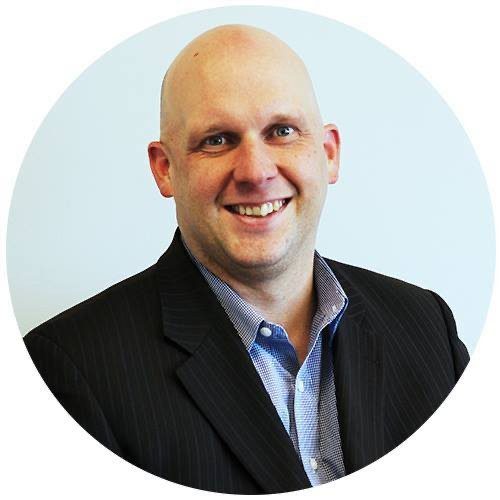 Shawn Ryder Digital is headed by a seasoned professional with a wealth of experience in both the automotive industry and technology. With over 20 years in the car sales industry, our expert brings a deep understanding of the unique challenges that come with selling cars in the digital age, having worked in both sales and management positions. They also have a strong background in technology and a proven track record of using digital marketing tactics to drive sales and increase brand awareness. Shawn Ryder combines this automotive industry knowledge and digital marketing expertise to provide dealerships with customized and effective marketing solutions that drive results. We are dedicated to helping dealerships thrive in the digital age and are confident in our ability to help you reach your goals and grow your dealership.