The automotive industry is a highly competitive one, and car sales are essential for business success. For any dealership to be profitable, it must master the art of the automotive sales process. Knowing how to effectively communicate with customers and close deal is essential for success in this sector. This article discusses the different stages of the car sales process, from initial contact to the completion of the sale.
The automotive sales process has become increasingly important as the industry continuously evolves. Buying a car is one of the most significant investments someone can make, and understanding the associated process is essential for making an informed decision. With technology advancements, consumers now have more options than ever before when it comes to investing in their dream car. Whether you are a first-time buyer or a seasoned veteran, having a clear understanding of the automotive sales process is invaluable.
Automotive Sales
Are you looking for an easier way to manage your automotive sales process? Whether you're a car dealership, auto repair shop, or used car lot, having the right tools and processes in place can make all the difference when it comes to boosting business. With a streamlined car sales process, you can be sure that every customer gets the service they need while increasing efficiency and profits.
The automotive sales process begins with creating a customer profile. This is done by gathering information about the customer's needs and budget, as well as their timeline for purchasing. With this information in hand, your team can then choose an appropriate vehicle that meets their criteria. The next step is discussing financing options like trade-ins or loans so customers have more ways to pay for their purchases. The automotive sales process is made up of a few key steps: research, test drive, negotiation, paperwork, and delivery. To begin with, researching different makes and models will help you find out which one suits your needs and budget best. After that comes the fun part – taking a test drive! This is a great way to get an idea of how each car handles road conditions. Once you've made a decision on which car to buy, it's time for some negotiating. With proper preparation and knowing what deals are available in the market, you can maximize savings while still getting exactly what you want from your purchase.
Understanding Customers
Are you stumped on how to understand your customers and their needs better in the automotive sales process? The good news is that understanding your customers is not as daunting a task as it may seem! With just a few simple steps, you can gain invaluable insight into who they are and what they want. To start off, take some time to talk with each customer and learn about their unique needs. Ask questions such as: What type of vehicle do they need? What features are important to them? Are there any specific specs or features that would be essential for their purchase? Taking the time to get to know them will help inform what kind of vehicle best meets their needs. Next, use data-driven insights to gain an even greater understanding of customer preferences. Analyze data related to current automotive trends, pricing points, shopping behaviors, etc.
Setting the Right Price
Having the right price for automotive sales is essential to making a successful sale and boosting profits. It's an important part of the sales process that can make or break your transaction. Being able to accurately set the right prices can improve car sales, ensuring you get the best return on investment – and keeping customers happy! The key to setting a good price is researching current market trends and understanding what's available in your area. Knowing what competitors are charging, as well as associated costs such as taxes, fees, shipping, etc., can help you determine the best discount or markup from list price. Additionally, it's helpful to know when customers may be willing to pay more due to seasonal fluctuations or changes in demand. When done correctly, pricing can help give you an edge over competitors in automotive sales and attract more buyers who are looking for great deals.
Upselling Products
Upselling product is an essential part of the automotive sales process. It can help you close more deals and increase your profit margins. With the right upsells, you can create a better experience for customers while increasing their satisfaction with their purchases. Upselling gives customers the opportunity to upgrade from their original choice and get something more valuable that's tailored to their individual needs. Automotive dealerships can offer customized packages at different price points that add value to the customer's purchase. This could include options like extended warranties, extras like navigation systems, or additional services such as detailing or maintenance plans. By offering these upgrades and extra features, you can provide a greater level of convenience and peace of mind for your customers while boosting your own bottom line.
Closing the Deal
can be an exciting moment for any car dealership, but it doesn't happen without a lot of hard work and preparation. Automotive salespeople must have an in-depth knowledge of the product they are selling, as well as familiarity with their customer's needs and wants. Understanding the entire automotive sales process is essential to ensure successful deals. The first step is building rapport with customers by learning about their specific needs and matching those requirements to available vehicles. This requires active listening, probing questions, and providing helpful answers in order to create a supportive environment that encourages customers to make decisions confidently. After finding the perfect match for their needs, customers must be presented with detailed information regarding financing options, warranties and additional services available from the dealership. Finally comes closing time! A successful close requires patience and confidence on behalf of the automotive salesperson.
Following Up
Are you looking to improve your automotive sales process? Following up with customers is one of the most important steps in closing a sale and can make all the difference. By consistently reaching out to potential buyers, you'll create more opportunities for yourself and increase your chances of success. After all, if you don't follow up, there's no way for them to get back in touch with you! Not only that, but staying on top of your customer communications lets them know that their business matters to you. That kind of attention will help build trust between both parties and create a positive experience from start to finish. Follow-up is essential for any successful automotive sales process—so why wait any longer? Get started today and see how it can benefit your business!
Conclusion: Efficient Process
The automotive sales process has come a long way over the years, and today it is more efficient than ever! Automotive dealerships have invested in modern technologies to help streamline the entire process. From online car buying tools to streamlined financing options, customers can now take advantage of a smooth and efficient automotive sales process. The customer experience is improved due to shorter wait times for paperwork processing and better tracking of vehicle status updates. It's easier for customers to access detailed information about their transactions without waiting for manual documents or phone calls from dealership staff. With these advancements, the entire automotive sales process is more hassle-free than ever before! With the introduction of new technologies and services, it's clear that customers are benefitting from an improved, more efficient automotive sales process.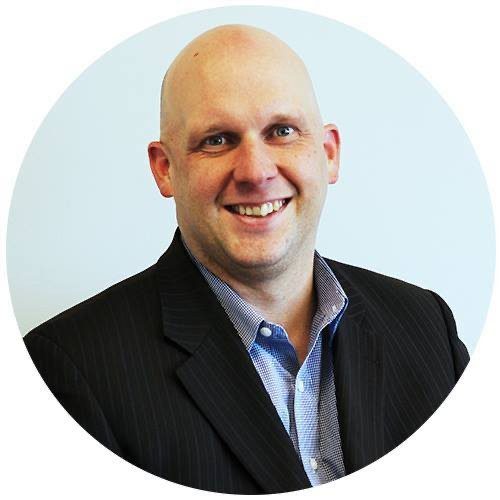 Shawn Ryder Digital is headed by a seasoned professional with a wealth of experience in both the automotive industry and technology. With over 20 years in the car sales industry, our expert brings a deep understanding of the unique challenges that come with selling cars in the digital age, having worked in both sales and management positions. They also have a strong background in technology and a proven track record of using digital marketing tactics to drive sales and increase brand awareness. Shawn Ryder combines this automotive industry knowledge and digital marketing expertise to provide dealerships with customized and effective marketing solutions that drive results. We are dedicated to helping dealerships thrive in the digital age and are confident in our ability to help you reach your goals and grow your dealership.