If you own or operate an automotive business, then you know how important it is to have a strong online presence. One of the best ways to ensure that your website appears prominently in search engine results is through automotive search engine optimization (SEO). By optimizing your website for the specific keywords and phrases that potential customers are searching for, you can dramatically improve your chances of driving targeted traffic to your site. In this article, we'll discuss some key tips and strategies for optimizing your automotive website for maximum visibility and success.
Introduction: what is automotive SEO?
SEO, or search engine optimization, is the process of improving the visibility and ranking of a website or web page in search engine results pages (SERPs). It is a means of increasing organic traffic to a site by improving its search engine ranking.
Automotive SEO specifically refers to the optimization of a website for the automotive industry. This can include optimizing for car dealerships, auto parts and accessories, car repair and maintenance, and other related businesses. Automotive SEO can be a complex process, but it ultimately boils down to creating content that is relevant and useful to car shoppers and owners.
By creating compelling and informative content, automotive businesses can attract more visitors to their website and improve their chances of converting those visitors into customers.
The basics of automotive SEO
Search Engine Optimization, or "SEO" for short, is the practice of improving the ranking of a website on search engines. The higher the ranking, the more likely people are to find the site.
There are many factors that go into SEO, but some of the most important ones are keywords, links, and content.
Keywords are words or phrases that describe what a website is about. They are one of the main ways that search engines determine what a site is about and how it should rank in search results.
Links are also important for SEO. Links from other websites to yours can help improve your website's ranking. The more high-quality links you have, the better.
Finally, content is also key when it comes to SEO.
On-page optimization for automotive SEO
When it comes to SEO, content is key. The right mix of keyword placements, metadata, and audience engagement will result in better SERP rankings and more traffic to your site.
But what exactly is "content?" Content is the text on your website that provides value to your visitors. It can be anything from a blog post to an infographic to a product description.
Creating high-quality content isn't always easy, but it's worth it. Not only will it help improve your SEO, but it will also help convert visitors into customers or leads.
Here are a few tips for creating great content:
Write for your audience first and foremost. What information do they need? What problems can you solve for them?
Make sure your content is well-written and free of grammar mistakes.
Off-page optimization for Automotive SEO
Off-page optimization for automotive SEO is critical to the success of any online marketing campaign for car dealerships. Here are 8 tips to get the most out of your off-page SEO: 1. Make sure your website is mobile-friendly. More and more people are searching for cars on their smartphones, so it's important that your website is optimized for mobile devices. 2. Claim and optimize your Google My Business listing. This is one of the easiest and most effective ways to improve your dealership's visibility in search engine results pages. 3. Get listed in relevant directories. There are many online directories specific to the automotive industry, so make sure your dealership is listed in as many of them as possible. 4. Encourage customers to leave online reviews.
Local Search and Automotive SEO
As the internet continues to grow and expand, so does the automotive industry's need for a strong online presence. Search engine optimization (SEO) is a solid and stable way to earn long-term organic traffic. Local SEO and automotive SEO are two different but equally important types of optimization. Local SEO is the process of optimizing your website for local search results. This means making sure your website appears as high as possible in the search results when someone searches for a keyword related to your business in their location. Automotive SEO is similar but specifically tailored for the automotive industry. This type of optimization takes into account the unique aspects of buying and selling cars, such as dealer networks, car models, and service centers. Both local SEO and automotive SEO are essential for any business in the automotive industry that wants to stay competitive online.
Mobile Search and Automotive SEO
As the world goes mobile, so does search. Consumers are increasingly using their mobile devices to search for products and services while on the go. This shift in consumer behavior has major implications for businesses, especially those in the automotive industry. To stay ahead of the curve, automotive businesses need to prioritize mobile search optimization (SEO). Mobile SEO is different from traditional SEO in a few key ways. For one, it's important to create content that is responsive to different screen sizes and devices. In addition, since users are often searching on-the-go, it's important to make sure your website loads quickly and is easy to navigate. If you're not sure where to start with mobile SEO, our team of experts can help.
The Future of Automotive SEO
As the automotive industry becomes more competitive, SEO will become an increasingly important tool for car dealerships. By optimizing their websites for search engines, dealerships can reach a wider audience and attract more customers. To stay ahead of the curve, dealerships need to be aware of the latest trends in automotive SEO. One trend that is expected to continue is the use of voice search. With more people using voice assistants like Siri and Alexa, it's important for dealerships to optimize their websites for these searches. Another trend that is expected to gain traction is the use of video content. Including videos on a website can help it rank higher in search results and attract more viewers. Dealerships should consider creating videos that showcase their inventory, staff, and facilities.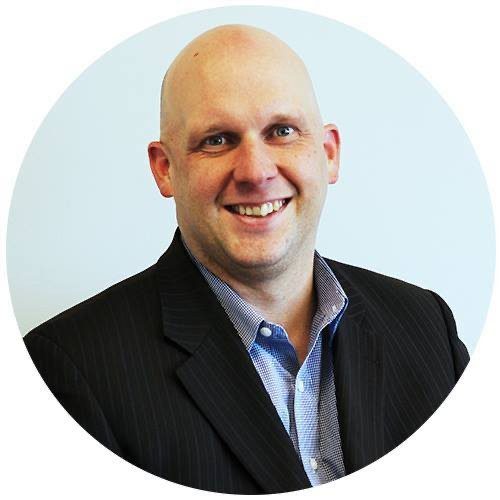 Shawn Ryder Digital is headed by a seasoned professional with a wealth of experience in both the automotive industry and technology. With over 20 years in the car sales industry, our expert brings a deep understanding of the unique challenges that come with selling cars in the digital age, having worked in both sales and management positions. They also have a strong background in technology and a proven track record of using digital marketing tactics to drive sales and increase brand awareness. Shawn Ryder combines this automotive industry knowledge and digital marketing expertise to provide dealerships with customized and effective marketing solutions that drive results. We are dedicated to helping dealerships thrive in the digital age and are confident in our ability to help you reach your goals and grow your dealership.