With the rise of digital communication, text message marketing has become an increasingly popular method for automotive businesses to reach their target audiences. This article will provide ideas on how to effectively use text messaging to market your automotive business. From utilizing keywords to creating promotional campaigns, this article will provide a comprehensive overview of what you need to know when it comes to text message marketing for your automotive business. By following these ideas, you'll be able to create a successful strategy that is both effective and engaging.
Benefits of Text Message Marketing
Text message marketing has become a popular and effective way for automotive businesses to reach potential customers. By leveraging the power of text messages, automotive businesses can create campaigns that drive sales, increase customer loyalty and build relationships with their target audience. Furthermore, text message marketing offers numerous benefits for automotive businesses looking to stay competitive in today's market.
For starters, text messages are highly visible and have an open rate of over 90%, which means that any promotional texts sent out by an automotive business will be seen by the majority of those who receive them. Additionally, because almost everyone owns a mobile phone these days, it is easy to reach a wide audience with just one campaign through SMS messaging services. Furthermore, when compared to other forms of advertising like radio or television commercials, sending out text messages is far less expensive and more cost-effective for businesses on a budget.
Idea #1: Vehicle Maintenance Reminders
Vehicle Maintenance Reminders are a great way to keep your automotive business top of mind and maintain customer loyalty. This is a simple and cost-effective marketing strategy that can have long-lasting effects on your bottom line.
Remind customers when routine maintenance, such as oil changes or tire rotations, are due for their vehicles. Not only does this help keep the customer informed about their vehicle's upkeep, it also keeps them coming back to your establishment for service, building trust and loyalty with each visit. If you offer additional services like detailing or special promotions, you can include those in the text message reminders as well!
Make sure to communicate clearly by informing customers of any incentives they may receive if they follow through with the suggested maintenance service.
Idea #2: Special Promotions & Discounts
Are you looking for ways to increase customer engagement and loyalty? Special promotions and discounts are an effective way to do this. Automotive text message marketing is a great way to reach your customers quickly with notifications of available specials and discounts. With the convenience of accessing the information on their mobile devices, customers can easily redeem these offers in-store or online.
Promotional offers such as discounts, coupons, rewards programs, and giveaways are excellent ways to boost brand awareness while also enticing customers back into your automotive dealership. Utilizing text message marketing services allows you to quickly spread the word about new deals by sending out mass messages with personalized content that grabs each customer's attention. Since most people read their text messages right away, this tool helps ensure that your message reaches them before they forget about it or get distracted by something else.
Idea #3: Automated Appointment Booking
Automated Appointment Booking is a great way to streamline and automate the appointment booking process for car dealerships. This technology allows customers to easily book, change, or cancel appointments online or via text message without having to contact the dealership directly. Automated booking also helps reduce no-shows by sending appointment reminders ahead of time.
For busy shops, this automated system can help maximize efficiency and provide better customer service by allowing staff members to focus on other tasks rather than manually handling bookings. Additionally, customers will appreciate the convenience of being able to handle their own appointments without having to call in or wait in line at the dealership. With automated appointment booking, customers are empowered with more control over their car repair experience and have greater access to information about available services faster than ever before.
Idea #4: Referral Program Incentives
Referral programs are an excellent way to increase customer loyalty and help generate more leads for your automotive business. Idea 4: Referral Program Incentives is a must-have text message marketing strategy that encourages customers to spread the word about your services. This can be done by offering incentives such as discounts on future services or freebies as rewards for referrals.
With referral program incentives, customers get something in return for referring new customers to your shop. This could be anything from special offers to discounted products or even free car washes for each referral they make. Customers will be much more likely to refer if there is a reward involved, so it's important when creating your referral program incentives that you consider what would motivate them the most. Additionally, you should use text messages as a way of informing past customers of the incentives and encouraging them to take advantage of them.
Idea #5: Customer Surveys & Reviews
Customer surveys and reviews can be an invaluable tool for automotive businesses looking to improve their text message marketing efforts. A customer survey allows businesses to gain insights into the user experience, while a customer review provides feedback on how well customers think their needs were met. Asking customers questions about their experiences and gathering honest feedback via text is a great way to understand what they like or don't like about your service, which can help you optimize your messaging strategies and ensure that every interaction with customers offers value. Surveys allow users to provide detailed responses in their own words, enabling businesses to gain further insights into customer behavior and preferences. Gathering these reviews also helps reinforce positive relationships with current customers, build trust among potential ones, and increase overall brand loyalty.
Conclusion: Leveraging Automotive Text Marketing
Automotive text message marketing is an effective way for car dealerships to reach their customers. By leveraging the power of mobile messaging, businesses can tap into a large and growing customer base that is increasingly using their phones to make decisions. This article provides a brief overview of automotive text message marketing ideas and concludes with some key takeaways on how car dealerships can leverage this form of digital communication.
Text message marketing allows automotive businesses to quickly and easily send promotional messages directly to customers' phones, allowing them to reach out without having to invest in costly advertising campaigns or print materials. Automotive companies can also use text messaging as a way to inform customers about sales events, new product launches, and other special offers. Additionally, they can use text messages as part of their customer service efforts by notifying customers when their vehicles are ready for pick up or service appointments have been scheduled.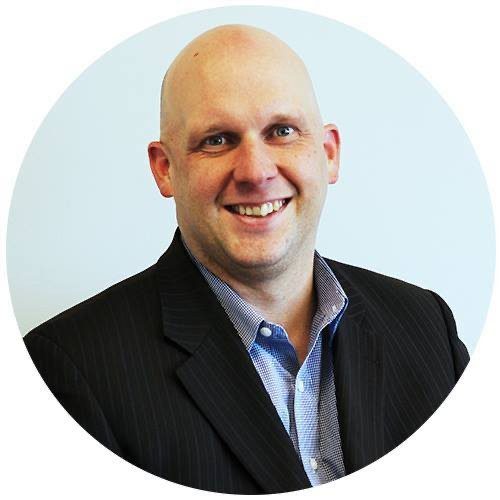 Shawn Ryder Digital is headed by a seasoned professional with a wealth of experience in both the automotive industry and technology. With over 20 years in the car sales industry, our expert brings a deep understanding of the unique challenges that come with selling cars in the digital age, having worked in both sales and management positions. They also have a strong background in technology and a proven track record of using digital marketing tactics to drive sales and increase brand awareness. Shawn Ryder combines this automotive industry knowledge and digital marketing expertise to provide dealerships with customized and effective marketing solutions that drive results. We are dedicated to helping dealerships thrive in the digital age and are confident in our ability to help you reach your goals and grow your dealership.