Did you know that social media is responsible for more than half of all internet traffic?
Social media and mobile technology have enabled customers to search for businesses right from their smart phones or tablets quickly and easily. This has presented a unique opportunity for people to find amazing businesses, but also for small businesses to be quickly found. In fact, most of the search engines today, especially Google, tend to show more local businesses related to a relevant search when you are using a smart phone or tablet for your search versus a desktop.
This is why improving local SEO is so important. Local SEO helps to increase your search engine ranking so that your business has a better chance of showing up on top of the results page. Especially in what is called the "local pack" which is a group of local businesses related to the search often found in packs of 3 at or near the top of the search page.
Maintain Your Google My Business Profile
The first place to start is with your Google My Business Profile (aka "GMB"). This is the information that Google will display about your business whenever someone searches for you. This information should be updated regularly so that potential customers can always find you.
The information displayed here includes your logo, address, and contact information. You can also boost your local SEO by encouraging customers to leave comments, online customer reviews, and ratings. This can help encourage potential customers to contact you. As well, adding photos about your business or products or services will help to optimize your listings and assist your potential customers in their decision about doing business with you. You can add product information, post regular stories (posts) about your business and much more. Because maintaining and optimizing your GMB profile can be a full-time task you can also add managers to your account that can have access to assist you. This might be a professional agency or an employee.
Regularly Update Your Website
Your website should be optimized and updated on a regular basis. The content on your website should also be keyword-relevant to help people find your website whenever they search for those specific keywords. However there is a science to this and you want to be careful to not "overly optimize" your website or stuff keywords as this can be detrimental to your success and even get you banned from search engines.
Updating your website regularly also tells Google that your business is active and relevant. Some companies will include a blog in their local SEO strategy, as this can help bring more people that are searching for those keywords to the website. We like to say that a website is like a river. If it is unmoving and seldom updated it can become stagnant and eventually die. A moving river remains vibrant and alive.
Get High-Quality Links
Posting blogs to your website can help you organically add high-quality links to your website. This perfectly describes the relationship between SEO and keywords. These links can help show Google that your website is relevant, increasing your search engine ranking in the process.Additionally, you can approach other websites with content that is useful to your industry or service and request a guest post on their site with a link in the post pointing back to your website or an exchange of links. Be careful though of subscribing to "link farms" or other types of linking schemes touted to get you top listings in the search engines. This is a dangerous game that might get you some good short term results but harm your listings considerably in the long run. It is always better to follow best practices and ethical linking and seo.
Stay Active on Social Media
There is also a deep relationship between SEO and social media. Due to the popularity and virility of social media, it can be one of the most useful places to attract potential customers and direct them to your website.
Having and maintaining a social media presence is essential, as this will allow more people to find you online. Building links between your social media account and your website can also help improve your website's SEO.
Get Professional Help Improving Local SEO
Improving local SEO can help you increase your search engine ranking so that your business appears more and higher up whenever someone searches for you. Local SEO takes the location of the person searching into account, allowing your business to be found by people nearby.
There are a few things you can do to organically improve your local SEO. This ranges from regularly updating your Google My Business Profile to staying active on social media.
If you want help improving your local SEO, visit this link to get a free local seo report on your business as a starting place.This is just a brief, quick start guide to improving your local seo and we hope it helps you. Remember, it takes constant attention and if you stick to doing the right things consistently and over time you will get the right results. It just takes time, effort and patience to get there. Good luck!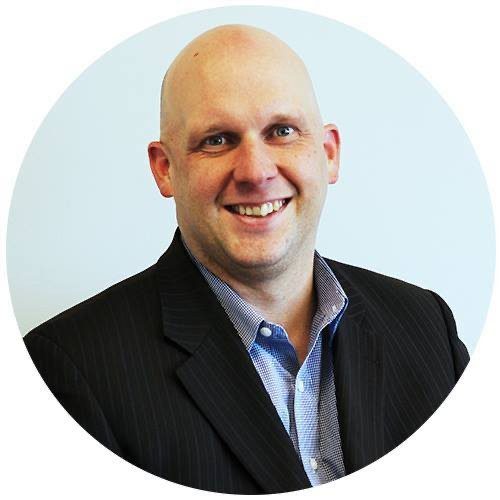 Shawn Ryder Digital is headed by a seasoned professional with a wealth of experience in both the automotive industry and technology. With over 20 years in the car sales industry, our expert brings a deep understanding of the unique challenges that come with selling cars in the digital age, having worked in both sales and management positions. They also have a strong background in technology and a proven track record of using digital marketing tactics to drive sales and increase brand awareness. Shawn Ryder combines this automotive industry knowledge and digital marketing expertise to provide dealerships with customized and effective marketing solutions that drive results. We are dedicated to helping dealerships thrive in the digital age and are confident in our ability to help you reach your goals and grow your dealership.