You're about to explore the fascinating world of a car dealership Business Development Center (BDC), particularly focusing on the job description that accompanies this interesting role. Uncovering layers of tasks and responsibilities, the following article seeks to bring clarity to what it truly means to be an integral part of a car dealership BDC. Whether a newbie in the industry or a seasoned professional, understanding this role is an essential step into this motor trading landscape. Buckle up as you navigate through job expectations, demands, and skill requirements associated with this role. A journey into the depth of this pivotal dealership position awaits you.
Car Dealership BDC Job Description
As you consider embarking on your career path or switch paths, understanding a job description thoroughly is of utmost importance. We'll take you through everything you need to know about the car dealership Business Development Centre (BDC) job description. Created to maximize customer satisfaction and profitability, the BDC position is an integral part of a car dealership's success story.
Overview
Definition
A BDC position typically stands for Business Development Center representative in a car dealership. It's your responsibility as the BDC representative, to increase customer engagement and overall sales efficiency. A thing you'll quickly realize is that a car dealership relies greatly on you to bridge the gap between the dealership and the customers.
Role
As a BDC representative, your role is primely customer-focused and geared towards sales. Harnessing top-notch communication skills, you'll engage customers on phone calls, emails, and even text messages to provide them with the information they need pertaining to vehicles and the dealership's services.
BDC Department
The BDC Department within a car dealership is primarily aimed at handling customer relations and driving sales. This department ensures potential leads are followed up on effectively, and customers get updated correspondences about the dealership's services, events, and vehicle availability.
Responsibilities
As a part of the BDC department, you'd have a host of responsibilities ranging from handling inbound and outbound calls to data entry.
Handling Inbound and Outbound Calls
A key part of your job is to manage customer calls. This involves responding to queries, providing information, and soliciting feedback from customers.
Appointment Scheduling
Another integral responsibility you own is appointment scheduling. By setting up appointments with customers, you create a sales opportunity for the dealership.
Lead Generation
In the tedious world of sales, lead generation is golden. You'll work closely with the sales team to identify, track, and follow up on potential customer leads.
Customer Follow-up
Being the first point of contact for customers, following up with customers is a crucial part of your role. It involves reminding customers about upcoming service appointments, checking in on them post-purchase, or updating them on new vehicles and services.
Data Entry and Management
You'll keep track of all customer interactions, ensuring they are correctly logged and updated in the customer database.
Customer Service
Encompassing all your responsibilities is the overall function of customer service. You cater to the needs of the customers, ensuring their questions are answered and complaints are resolved.
Qualifications
To fit into this role, certain qualifications are necessary.
Excellent Communication Skills
This might seem like a no-brainer, but good communication skills are crucial in this job. You should be able to articulate your words clearly and understand the needs of the customers effectively.
Sales and Customer Service Experience
Previous experience in sales or a customer service position is needed. This prepares you for the challenges in this department.
Ability to Multitask
You should be able to juggle multiple tasks efficiently without missing out on important details.
Attention to Detail
Adeptness in paying attention to minute information is a required quality. Customers value their issues being heard and understood correctly.
Computer Literacy
Basic computer literacy is absolutely essential. Most of your tasks would revolve around the use of a computer and specialized software.
Skills
The skills needed for the BDC role are:
Communication
From dealing with customers to interacting with your team, communication forms the bedrock of your skillset.
Customer Service
How you handle your customers translates directly into how successful you will be in converting leads into sales.
Sales
Persuasive sales skills are the driving force of profitability.
Time Management
Accomplishing tasks in a timely manner is crucial. This involves managing your time efficiently.
Organizational
Being organized will help you maintain records efficiently and ensure nothing slips through the cracks.
Problem-Solving
You'll often face situations where you'll need to think on your feet. Problem-solving skills prove effective here.
Education
The minimum education required for this position is a high school diploma or its equivalent. Having additional certifications in communication, sales, or customer service would be preferred and add value to your profile.
Experience
Having previous experience in a similar role promises a smoother transition. Experience in the automotive industry will prove beneficial, allowing you to harness the existing knowledge, but it isn't necessary.
Salary Range
Your compensation would usually involve a base salary, coupled with a performance-based commission and bonus structure. This incentivizes performing well and hitting your targets.
Working Hours
Typically, you'd be required to work full-time. However, the dealership might offer flexible schedules. Working evenings and weekends might also be required, depending on the dealership's hours of operation.
Conclusion
A BDC role at a car dealership offers a challenging yet fulfilling career path. Your influence is directly proportional to the success of the dealership. Being the face and voice of the dealership, your focus would be to provide exceptional customer service and increase sales.
If you have excellent communication skills, can multitask, enjoy problem-solving, and have a knack for sales, then a position in the Business Development Center at a car dealership could be a great opportunity for you!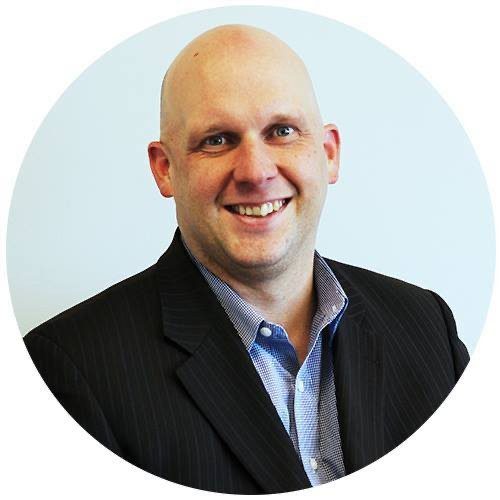 Shawn Ryder Digital is headed by a seasoned professional with a wealth of experience in both the automotive industry and technology. With over 20 years in the car sales industry, our expert brings a deep understanding of the unique challenges that come with selling cars in the digital age, having worked in both sales and management positions. They also have a strong background in technology and a proven track record of using digital marketing tactics to drive sales and increase brand awareness. Shawn Ryder combines this automotive industry knowledge and digital marketing expertise to provide dealerships with customized and effective marketing solutions that drive results. We are dedicated to helping dealerships thrive in the digital age and are confident in our ability to help you reach your goals and grow your dealership.