For car dealerships looking to increase their sales, SEO for their website is an invaluable tool. It is essential for them to have the right keywords in order to maximize their online visibility and connect with potential customers. SEO stands for "search engine optimization" and is a process of improving web page ranking on search engines. By optimizing the content on your car dealership website, you can improve its visibility when people use search terms related to cars.
What is SEO?
What is SEO? Search Engine Optimization (SEO) is an important marketing strategy for businesses that want to increase their online visibility and boost their search engine rankings. As more consumers rely on the internet to find companies, having a website with effective SEO can make or break a business. This is especially true for car dealerships, who must compete with other local dealerships as well as national competitors in order to attract customers. With this article, we'll explain the basics of SEO and how it can be used to give car dealership websites a competitive edge in their industry. By understanding how SEO works, car dealerships can create content that will help them reach more potential customers and drive greater sales. We'll also discuss some tips on how to optimize a website for better performance on search engines such as Google and Bing.
Benefits of SEO for Car Dealerships
When it comes to car dealership websites, SEO (search engine optimization) is essential for both visibility and success. With proper SEO tactics, car dealerships can increase their website rankings on search engines, boosting organic traffic and leading to more sales.
Having a strong online presence helps to establish trust with consumers and provides them with the information they need to make an informed decision about a vehicle purchase. Through SEO strategies such as keyword research, content creation, link building and other tactics, car dealerships are able to reach a wider audience of potential customers who may not have otherwise been aware of their business. Additionally, increased visibility means more brand awareness which contributes directly to local business growth in terms of revenue or foot traffic in showrooms.
Website Structure & Content
Website Structure & Content plays an important role in Car Dealership website SEO. For any car dealership, the overall success of their website is largely dependent on how well it is structured and its content. It is essential to have a well-structured website in order to ensure that search engines are properly indexing and displaying your car dealership's page when potential customers are conducting a search. Furthermore, content must be tailored to target your demographic audience and provide them with value.
To effectively structure a car dealership website, it should include all the necessary pages such as the home page, about us, service/repair process, vehicle inventory list, contact information, etc. Additionally, each page should include relevant keywords which will help search engine bots recognize what type of business you operate and how they can refer customers who are looking for such services.
Website structure and content are two of the most important aspects of optimizing a car dealership website for search engine optimization (SEO). The way in which content is structured and organized on a site can impact its visibility to search engines, as well as how users interact with it. Good website structures improve user experience, while properly optimized content ensures that the right people are able to find the dealership's services.
When structuring a car dealership website, there should be considerations made for both customers and search engines. All pages should have easy-to-follow navigation menus that allow customers to explore the various services offered by the dealership quickly. Additionally, each page should include relevant keywords that will help it appear higher up in search engine results pages (SERPs). This way, potential customers will be more likely to discover the site when searching for related terms.
Keyword Research & Targeting
Keyword Research & Targeting is an essential component of any digital marketing strategy for a car dealership. Knowing which terms to target and how to structure your content around them can be the difference between success and failure when it comes to search engine optimization (SEO). A successful keyword research and targeting plan will enable your dealership website to rank higher in organic search results, increasing exposure and generating more leads from potential buyers.
When conducting keyword research, start by brainstorming ideas related to what customers are searching for when it comes to car dealerships: make/model/year, services offered, special offers or discounts, financing options, etc. Then use an SEO tool like Google Keyword Planner or SEMrush to identify relevant keywords that have good volume and competition level.
Quality Link Building
For any car dealership that wants to increase website SEO and visibility, quality link building is a key component of their online marketing efforts. Link building involves creating inbound links from other websites to your own, which helps to establish trust with potential customers and search engines alike. Quality link building can help drive more traffic to your website, boost brand recognition, and strengthen overall SEO rankings.
A successful link-building campaign requires the use of strategies such as broken link-building, guest blogging opportunities, content syndication partnerships, social media campaigns, business directory listings, and leveraging existing relationships with industry partners or influencers. These tactics will ensure you create the most relevant backlinks for your car dealership's website.
Local SEO
Local SEO is an important part of a successful car dealership website. Knowing how to optimize your car dealership website for local search engine results will give you an edge over the competition and help you attract more customers in your area. Local SEO involves optimizing the content on your site for keywords related to your location, creating localized content that resonates with potential customers, and utilizing social media channels to reach local audiences.
When attempting to rank higher in local search engine results, it's important to consider elements such as online reviews, geographical tagging, backlinks from other local businesses, and NAP (name, address & phone number) consistency across directories. Additionally, understanding popular search terms used by customers looking for cars in the area can help you craft targeted marketing messages that are more likely to engage potential buyers.
Conclusion
The conclusion of a car dealership website SEO analysis is that it is an essential aspect of any successful business strategy. For dealerships that want to stay competitive in the automotive industry, they must invest in SEO techniques to ensure their website can be found online. A comprehensive approach that includes keyword research, content creation, link building, and technical optimization will help drive traffic to the site and position it for better search engine rankings.
SEO tactics should be an ongoing process for dealerships as the automotive industry evolves and consumers' search habits change. Keeping up with trends and focusing on customer experience are key aspects of creating an effective SEO strategy. With the careful implementation and monitoring of the results from these efforts, businesses can increase website traffic, lead generation, and sales potential.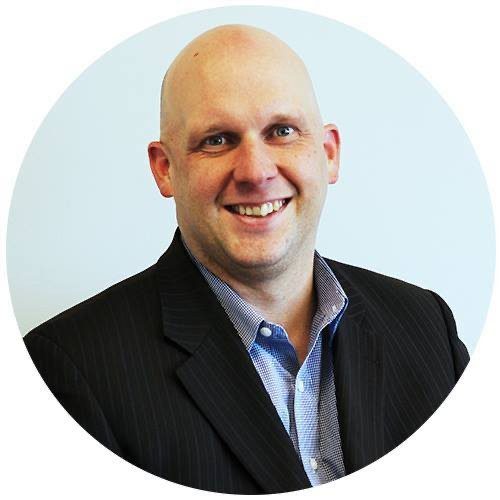 Shawn Ryder Digital is headed by a seasoned professional with a wealth of experience in both the automotive industry and technology. With over 20 years in the car sales industry, our expert brings a deep understanding of the unique challenges that come with selling cars in the digital age, having worked in both sales and management positions. They also have a strong background in technology and a proven track record of using digital marketing tactics to drive sales and increase brand awareness. Shawn Ryder combines this automotive industry knowledge and digital marketing expertise to provide dealerships with customized and effective marketing solutions that drive results. We are dedicated to helping dealerships thrive in the digital age and are confident in our ability to help you reach your goals and grow your dealership.