With the rise of digital trends and marketing strategies, car dealerships have had to find new ways to reach out to potential customers. One of these strategies has been to use the popular social media platform known as TikTok. TikTok is a great way for car dealerships to connect with their target market, build brand loyalty, and create content that resonates with potential buyers.
Car Dealerships and TikTok
In the automotive industry, car dealerships and TikTok are forming an unlikely partnership. As the popular short-form video app continues to expand its reach across different sectors, car dealerships are finding ways to join in on the fun and engage with potential customers.
The use of TikTok for car dealerships is a relatively new concept that has allowed them to create unique content tailored specifically for their audience. With tools such as AutoDealerLive or VroomVroomVroom, users can now easily access inventory information and watch videos showcasing featured vehicles right on their smartphone screens. This provides a highly interactive experience that not only engages viewers but also helps them make better-informed decisions when it comes to buying a vehicle.
Reasons to Embrace TikTok
As car dealerships look to engage a more modern, digital-led audience, many are embracing the popular social media platform TikTok. The app, which is known for its short-form video content and lip-syncing features, has become an extremely powerful tool to reach younger consumers. There few reasons why car dealerships should be leveraging TikTok in their marketing efforts.
First off, the platform boasts over 800 million active monthly users worldwide and offers incredibly accurate targeting options based on age, gender, location, and interests. This makes it easy for car dealerships to target potential customers who might align with their brand values or have an interest in their vehicles.
Another benefit of using TikTok is that it's highly visual – perfect for showing off cars!
Benefits of Using TikTok
TikTok is quickly emerging as one of the most popular platforms for social media marketing. With over 800 million users worldwide, it's no wonder why car dealerships are turning to this app to promote their brands and boost sales. TikTok can be an incredibly powerful tool when used correctly, and there are many benefits that car dealerships can reap by taking advantage of its capabilities.
For starters, TikTok allows businesses to create fun, engaging content that has the potential to reach a wide variety of people. By creating videos that feature knowledgeable staff members or exciting promotions, car dealerships can attract potential customers in a way that traditional forms of advertising cannot match. Moreover, since the platform is based on short-form video sharing, it is easier for car dealerships to get their content seen and increase engagement with followers by creating entertaining videos with creative visuals and captions.
Tips for Car Dealerships
Car dealerships have to stay on top of trends in order to make sure they're attracting the right buyers. With so many social media platforms available, it can be difficult for dealerships to know where they should focus their energy. One platform that's proving increasingly popular among brands is TikTok. This platform can offer car dealerships unique opportunities to better reach and engage with potential customers – here are a few tips for success.
First off, start by creating fun and creative content that appeals to your target audience. Use catchy music, bright colors and entertaining themes to capture people's attention and showcase the different vehicles you have available at your dealership. Feature some of your team members in videos as well, since this helps create a more personal connection between potential customers and your dealership. Additionally, don't forget about hashtags!
Challenges of TikTok Advertising
TikTok has become one of the most popular social media platforms for young people and businesses alike. For car dealerships that want to reach a younger audience, advertising on TikTok could be a great way to promote their business – but it doesn't come without its challenges. While creating an effective ad campaign on TikTok can yield great results, there are several key factors to consider before diving in.
First and foremost, the content must be engaging and entertaining enough to capture the attention of users scrolling through their timelines quickly. To achieve this, car dealerships should leverage creative visuals like GIFs or short videos as well as brief yet clever captions that relate back to their product or service. Additionally, they need to keep up with current trends and know how to use hashtags appropriately in order for their posts to gain traction.
Examples of Successful Campaigns
The world of marketing is ever-changing and today's car dealerships are turning to innovative platforms like TikTok to promote their brand and reach a wider audience. Examples of successful campaigns include those that are creative, engaging, and entertaining. For example, one car dealership in New York City used TikTok as part of a promotional campaign highlighting its inventory of luxury vehicles. They created videos featuring the cars being test-driven around town and posted them on the platform. The campaign was successful in generating interest among potential buyers who were able to get an up close look at the vehicles in action before making their purchase decision.
Another dealership in Los Angeles used the platform to promote a special event they hosted at their location. They created a series of fun, creative videos showcasing what people could expect when they attended the event including giveaways, free food and drinks, music, and more.
Conclusion: Effectively Utilize TikTok
The conclusion of this article is that car dealerships should take advantage of the potential benefits offered by using TikTok in their marketing strategy. TikTok is a powerful and rapidly growing social media platform with an engaged user base, which can be utilized to reach a wide range of customers and promote products. Car dealerships can use the platform to create engaging content, such as commercials or other promotional materials featuring their cars and services. Additionally, they can use it to interact directly with customers and build relationships and trust through live streaming or Q&A sessions. With its vast potential for creative expression, TikTok offers unique opportunities for car dealerships to increase brand awareness while still being cost-effective and time efficient.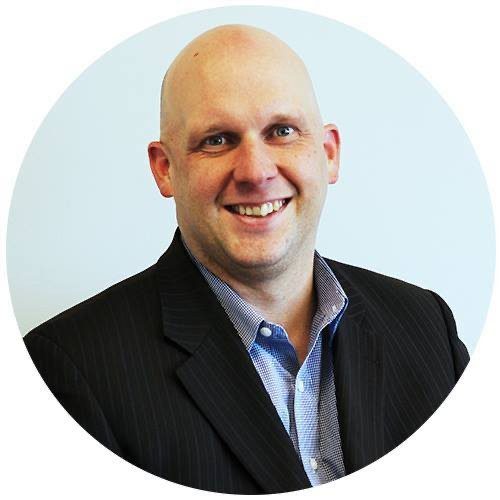 Shawn Ryder Digital is headed by a seasoned professional with a wealth of experience in both the automotive industry and technology. With over 20 years in the car sales industry, our expert brings a deep understanding of the unique challenges that come with selling cars in the digital age, having worked in both sales and management positions. They also have a strong background in technology and a proven track record of using digital marketing tactics to drive sales and increase brand awareness. Shawn Ryder combines this automotive industry knowledge and digital marketing expertise to provide dealerships with customized and effective marketing solutions that drive results. We are dedicated to helping dealerships thrive in the digital age and are confident in our ability to help you reach your goals and grow your dealership.