Contrary to popular belief, social media has existed for a decent length of time. Not only are they great to communicate with friends and family, but they are also powerful marketing tools. The opportunity to spread your company message on the Internet will always be growing and improving; however, you should still adhere to some basic ideals.
Let your existing customers know about your social media sites. Your customers can then join your pages; this allows them to expose their friends to it. This form of advertising is free and accessible to a broad range of people. In addition, it will more than likely be taken more seriously than a paid ad would be, since it will be viewed as an endorsement of your product or service.
Make sure to update all of your social networking sites regularly. Your customers may expect regular updates. If you don't provide these, you may find yourself losing customers. Dedicate a few days out of the week for updates.
To really increase your follower base on social media sites, you need to go beyond just selling products. Link to external stories, articles, and other content that is related to your particular niche or industry. You can run contests, post pictures and ask questions. Find ways to get your followers engaged and involved. Instead of focusing on product placement, focus on product engagement. People should be able to identify with your brand and consider it as a part of their daily lives.
You need to add links to all social media sites you have profiles on to every webpage, social media site, and email communication that you make. At a minimum, these buttons should appear on your company site, your blog, and email and forum signatures. Also, link between profiles for maximum exposure.
Sprinkle your tweets with the names of people you know to be influential in the field. Make sure you write their usernames behind the @ symbol. This will bring your post to their attention. If you make an interesting point, they may well respond to you or re-tweet your post.
Create vibrant titles for your YouTube or network videos. The title must be inclusive of relevant keywords for your particular niche. You'll have more views if your audience thinks your videos are useful and if those videos come up with relevant keywords.
Have your blog posts show directly on your LinkedIn page thanks to the blog feed application. Simply put up your article and it will show up as LinkedIn-updated. That way, you can make the most of your time and generate maximum exposure because you will have communicated to your blog audience as well as your LinkedIn contacts simultaneously.
Understand that people like hearing what you have to say about them when you are promoting yourself on the web. A suggestion from one customer will likely reflect the feelings of many other customers. You should always show that you are interested in their opinions.
Social media marketing success takes time so be patient. It can take considerable time to gain a network of loyal followers. That is when the real positives of social network marketing come through. This can take up to a year or more. Once you have this following, you will be able to develop more creative strategies to market to these customers.
Keeping things simple may be the best way to convey information through social media. Messages should be short enough to ensure that boredom is not possible; you want to make sure that visitors want to share your information with others. You can also careful image placement to keep text to a minimum.
Take a look at your Twitter feed and figure out which posting times produce the most responses and re-tweets. Once you identify any patterns, adjust the time you send your tweets. If your message service is automated, you can have your account sent tweets when your followers are usually logged onto their twitter accounts.
Subscribe to the feeds of your followers. You don't want your customers or friends have the feeling that you are more elitist than them. Forging two-way social media links tells customers and potential customers that the company they're paying attention to appreciates that attention. To follow someone back on Twitter should be pretty simple and only requires a few seconds. This gives something back to the customer.
Comment on other social media bloggers' posts frequently. Social media marketing, after all, is about being social and talking to others. You can easily do this by talking to others that blog in your niche. Doing this will quickly increase the number of social connections you make.
You should always talk up your friends using social media blogs and profiles. This is strange, but people like seeing social credentials prior to interacting with you. Blog about your friends on Facebook, or your number of Twitter followers. Link to your other social media profiles, also.
Try focusing your campaign on popular social outlets. Try to focus on popular websites like Google Plus, Twitter and Facebook. You can tailor your campaigns to your customer base if you focus on the resources they use most. This will help you attract customers and get more sales.
It is vital that you put up a good headline when you post. You want to have a catchy headline so that your reader gets interested. Creating a great headline will keep them on the page longer, increasing the chances for a sale. Make sure you think about what the headline will be.
If you want people to respond to your marketing, you must attempt humor when appropriate and possible. Whenever someone finds something funny, they are much more likely to share their find with friends. This is an easy way to gain word-of-mouth.
Carve out your own place in the social media world. You might have a lot of people competiting with you, but if you stay on top of new content you will get the traffic. If you use this article's tips, you're sure to be successful. Social media campaigns can be a great asset and a wonderful opportunity to increase revenue.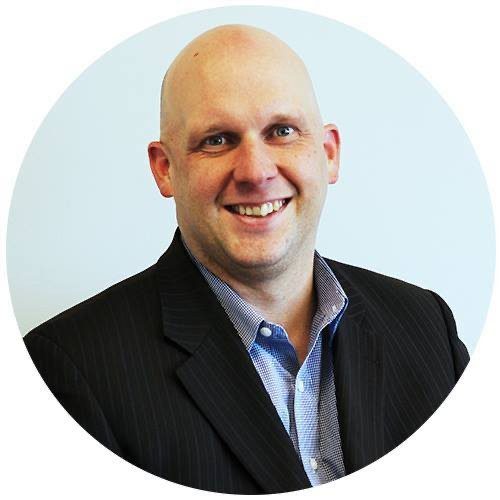 Shawn Ryder Digital is headed by a seasoned professional with a wealth of experience in both the automotive industry and technology. With over 20 years in the car sales industry, our expert brings a deep understanding of the unique challenges that come with selling cars in the digital age, having worked in both sales and management positions. They also have a strong background in technology and a proven track record of using digital marketing tactics to drive sales and increase brand awareness. Shawn Ryder combines this automotive industry knowledge and digital marketing expertise to provide dealerships with customized and effective marketing solutions that drive results. We are dedicated to helping dealerships thrive in the digital age and are confident in our ability to help you reach your goals and grow your dealership.