Content marketing plays an important role in digital marketing for automotive dealerships. It is an integral part of the dealership's overall strategy, providing a way to reach customers with messaging and products specifically tailored to their needs. Content can take many forms, from blog posts to videos to social media content, allowing dealerships to connect with their audience in multiple ways.
Benefits of Content Marketing
Content marketing is an important part of any digital marketing plan for automotive dealerships. This involves creating and distributing content that adds value to customers, builds trust and relationships with them, and helps position your dealership as a leader in the industry. Content can range from blog posts, e-books, white papers, infographics, videos or webinars. By providing relevant information to customers about topics related to cars or auto services you are increasing brand awareness and building customer loyalty.
The benefits of content marketing are numerous. It helps drive more qualified leads by allowing customers to learn more about what your dealership has to offer before they make a purchase decision. Content allows you to showcase your expertise while providing helpful tips or advice on how customers can get the most out of their car. Additionally, it helps keep current customers engaged with useful information that could help them maintain their vehicle better or inspire them to upgrade or trade in their current ride. Finally content also provides valuable backlinks which will help improve website rankings on search engines like Google and Bing resulting in increased visibility for your dealership's website.
Dealer Challenges
One of the biggest challenges that automotive dealerships face is staying current and relevant in a quickly evolving digital landscape. Dealer Challenges such as limited budget, time, resources, and lack of expertise can make it difficult for dealership marketers to create and execute effective content marketing plans. Content marketing has become an important part of any digital marketing strategy for automotive dealerships because it allows them to attract more customers as well as build relationships with existing ones.
Creating quality content requires finding the right topics that will resonate with potential customers and creating engaging copy that will educate them about their products or services. Automotive dealerships must also ensure their content is optimized for search engine performance so more people can find their information online. Additionally, having a presence across multiple platforms — from websites to social media accounts — helps increase visibility and reach new audiences.
Content marketing is one of the most cost-effective strategies available for automotive dealerships looking to engage with customers in order to stand out from the competition. By taking full advantage of all the opportunities presented by content marketing, an effective digital strategy can be created that will drive sales while building relationships with customers at every touchpoint along their buyer's journey.
Content Types & Strategies
Content types and strategies are important for automotive dealerships to consider when creating digital marketing campaigns. Content plays a key role in helping to reach potential customers, build brand awareness, and engage existing customers. Different types of content used in digital marketing campaigns include blog posts, video content, social media posts, email newsletters and more. Automotive dealerships should tailor their content strategy to their target audience by creating engaging and relevant content that resonates with them.
When creating content for automotive dealerships it is important to focus on topics that are related to cars such as new models, maintenance tips or reviews of cars they sell. Videos are especially effective in the automotive industry since they can show off car features in an interesting way while also informing viewers about the dealership itself. Additionally, social media posts can be used to share news or updates from the dealership while increasing engagement with followers by running contests or giveaways. Finally, email newsletters allow businesses to stay connected with customers by providing useful information related to new products or services offered at the dealership.
Automotive Trends & Buyer Habits
Content marketing plays an important role in digital marketing for automotive dealerships. It helps build trust and foster relationships with prospective car buyers by providing them with informative content that educates them on their purchase decisions. Automotive dealerships can use content to showcase the latest trends in vehicles, such as new technology features or styling upgrades, and to explain how those changes benefit drivers. Additionally, content can be used to highlight the dealership's customer service offerings and provide advice on buying a car from a dealership. This type of content will help differentiate the dealership from competitors and create a connection between it and potential buyers. Content marketing also provides an opportunity for automotive dealerships to position themselves as experts within the industry, which can further strengthen relationships with customers.
Measuring Success
Measuring success in content marketing for automotive dealerships begins with setting realistic goals. Examples of metrics to measure include website visits, organic search engine rankings, conversions, lead generation, and the number of downloads from specific pieces of content. Additionally, tracking customer sentiment can provide valuable insight into how viewers interact with a dealership's digital presence.
Once goals are set and metrics are tracked, analysis is needed to determine whether or not these goals were met. Analyzing data involves looking at a variety of factors such as traffic sources and campaign performance. Automotive dealerships should also use surveys and other feedback mechanisms to understand their customers better. This information can be used to refine existing campaigns or create new ones that meet the needs of their target audience more effectively.
Finally, it's important to keep testing new strategies and tactics in order to identify what works best for a particular automotive dealership's content marketing efforts. Testing involves measuring different elements such as headlines, calls-to-action (CTAs), visuals, messaging frequency, topics covered in blog posts or videos etc., then making adjustments based on the results obtained with each test run before implementing larger scale changes within their digital marketing strategy.
Creating Buyer Personas
Buyer personas help automotive dealerships create content that resonates with their target audience. To create effective personas, it is important to consider the customer's needs, wants and goals. Collecting data on customers across various channels can provide insights into customer preferences and behaviour. For example, automotive dealerships might look at customer reviews from social media or survey responses from website visitors to gain an understanding of what type of topics would be interesting for their target market. Additionally, automotive dealerships should include demographic data such as age group, gender, income level and occupation when creating buyer personas to ensure that the content created is relevant to the individuals in their target market. Once these buyer personas are established, automotive dealerships can use this information to tailor their content marketing efforts and ensure they are targeting the right people with the right message at the right time.
Conclusion: Effective Digital Strategy
An effective digital strategy for automotive dealerships should include content marketing as a key component. Content marketing is an important tool to building relationships with customers and increasing online visibility. It can be used to showcase new product lines, highlight current offers, and share industry-related news. Content such as blog posts, videos, podcasts, and social media posts all help to engage potential buyers who may be researching the dealership's products or services prior to purchase. Moreover, content can be leveraged for search engine optimization purposes by providing valuable information that will result in higher rankings on Google and other search engines. Additionally, content allows automotive dealerships to establish their brand identity and differentiate themselves from competitors in the marketplace. Ultimately, content marketing is an invaluable asset when it comes to creating a successful online presence for automotive dealerships.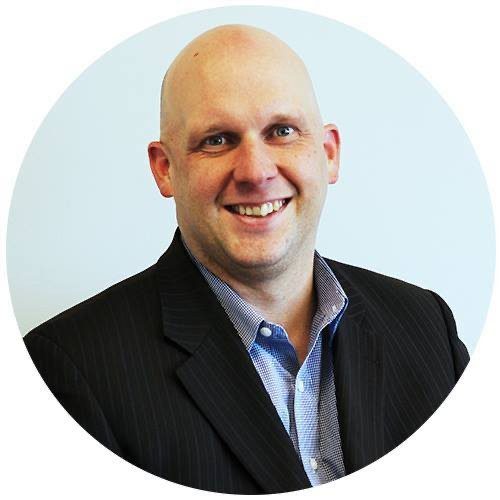 Shawn Ryder Digital is headed by a seasoned professional with a wealth of experience in both the automotive industry and technology. With over 20 years in the car sales industry, our expert brings a deep understanding of the unique challenges that come with selling cars in the digital age, having worked in both sales and management positions. They also have a strong background in technology and a proven track record of using digital marketing tactics to drive sales and increase brand awareness. Shawn Ryder combines this automotive industry knowledge and digital marketing expertise to provide dealerships with customized and effective marketing solutions that drive results. We are dedicated to helping dealerships thrive in the digital age and are confident in our ability to help you reach your goals and grow your dealership.