A large percentage of automotive vehicle decisions are now done on the dealership website. The search process remains the first step of the journey, which buyers undertake since there are many auto dealers around. Automotive marketers who want to be on top of the business depend extensively on advertisement, especially online digital marketing. There is a need to bring new leads to the dealership to stay on top of the competition. This is where the challenge is. Bringing leads to the doorstep of buyers is a herculean task. Automotive marketers have a lot to do here. They have to invest a lot in digital marketing to expand their horizon.
The only way to overcome that challenge is to engage in extensive dealership marketing support. You have to be very smart when it comes to online advertisements and digital marketing. As difficult as this is, there are already tested ways of doing that auto dealers can try today to enhance their sales. Online marketing involves a lot of things. Al dealers must invest in digital, social media, search engine optimization, as well as pay-per-click and email marketing among other different strategies.
If you invest in these online advertisement systems you would see the rewards within a short time. The ultimate goal of the ad's methods mentioned above is to help the dealership to be at the top of Google SERP and other search engines. Research shows that the greater majority of people searching for cars to buy will resort to the search engine first. If you implement the method well you can be on top of Google since it is the top of the search engines. If your site gets to the top of the search results, chances are there that it can get the most clicks and this will do your business a lot of good. This implies that the ads strategy to employ must be effective. To achieve that you do not need to break the bank. The strategies discussed below can aid you further in achieving these wonderful goals.
Have a great website
If you want to be successful with online marketing, then the first things must be done first. You have to start with a website. This the most effective way of interacting with prospective customers at your dealership.
The website has to be highly functional and this can help leads to get to your inventory with ease. Furthermore, the site you build has to be mobile-responsive. It makes it possible to navigate on their prospect's phones. Ensure that the site is professionally designed. It must create a sense of trust in the brand. When you create a site with considerable interest to buy from you, evolve a way of engaging them. Use an online chat portal to interact with them. Ask them questions, and find out anything they have in mind about your inventory.
Having an online person who is professional enough to handle the chat portal is very important. If there are other lead sources like Facebook messenger, get a capable and experienced hand to manage it.
Master search marketing techniques
Ensure that when somebody visits your website for any car model, they will find something useful when they get to your sales funnel. Such a person looking for a model has shown a buying intent. With the correct search marketing method, you can always attract such a person to your dealership website.
Two search methods are critical here. A mention was made about search engine optimization or SEO and pay-per-click PPC. Set the PPC campaign correctly such that when anybody searches for any of the models of your inventory, it triggers your ads instantly. With the use of the keyword insertion feature, it becomes easy for the exact model to make the headline of your ad. Search engine optimization is critical here. It is recommended that you optimize your campaign and be as specific as you can. When there is an organic search your site should rank high in terms of car makes as well as car models and location.
Remember that a lot of things can impact your website ranking. Content is the key, but other critical factors matter here such as social media signals, as well as inbound links and site details can impact heavily your website ranking. You must be very clear about this.
Banner ads are great, if you use retargeting method, it can attract several people to the website. Even if they leave without making a purchase, you can use the same retargeting method to get them back to your site.
Use the correct media
One of the best things about online marketing is social media. Dealership relies on this to target their perspective leads. The world today is digital. If you must catch up with your competitors and be on top of the game, you must go digital as well. The auto dealership should cover lots of demographics and the best way to reach out extensively to those demographics is through social media. This means that you must choose the right media. Social media websites like Facebook, Twitter, YouTube, and others are at the top of the digital world and you can make extensive use of these media sites to take your dealership to the highest level.
You can use Facebook extensively and you must set up your Facebook Business Page. Facebook has a wide reach and it is demographic as well. Most of auto buyers are on Facebook and other social media. Having a strong presence on Facebook is recommended. When you are setting that page, ensure that all the necessary information is contained such as contacts and location. Creates posts from time to time to keep people posted. With the digital sales contact person on the ground, you can follow up with any inquiry.
Facebook ads are as effective as Google ads and this means that you can use retargeting campaigns to show ads on Facebook and other social media like Instagram. When you apply this method correctly, you will reach out to those people who are in the market for cars.
Build trust with reputable review websites
Reviews are very important and it is one of the effective marketing strategies adopted by the automotive industry. Get experts to write good reviews about your inventory. Take steps further to ensure that these reviews are available where it matters. Research has shown that buyers now consider these reviews when they are making a purchase. There are places you have to make a strong online review possible and they include Google, Yelp, as well as social media as well as a personal website. Make sure that your business is covered in all aspects. If you can create consumer success stories with your product it can take your campaign further. If you make videos with your successful customers it can also go a long way in pushing your brand far. There would be more about videos shortly.
If your customers can speak for you, it can help promote that trust and confidence. Reviews remain the most effective way of doing that.
Target the correct people with your dealership campaign
If your ads do not reach out to the correct people, the whole effort would be defeated. It must be very clear which automotive business you are dealing with. Reveal those brands available in the inventory. You must be very clear about who is your typical customers. If you are sure of your customers, then it is going to be very easy to target them. Find out what these customers want most. Are its mileage, cost of buying, and other considerations? There are different kinds of audiences and these must be targeted separately. In doing that, you must bear at the back of your mind those important things that customers care for. If you target the correct people the chances of making conversion are higher.
Experts would always recommend splitting your message into different audience categories and sending them separately. When you do it that way, you would certainly reach the correct target. When you spend time with your audience and understand what they want, it would be easier to craft the correct message and send it to the correct people.
Use all the call features
You must apply all the call features as much as you can. Some of the call features you must consider include mobile bid adjustments, call-only campaigns, as well as call tracking and call extensions. In this industry, phone calls are very important. The other interesting thing about phone leads is that it is easier for callers to turn to buying customers.
Get auto shoppers to your store by offering great things
Compel shoppers to come into your store with unique offers. Remember you are not the only one in the industry. There are lots of competitors, and you should adopt strategies to channel these buyers to your website. Device a means of convincing these buyers to choose just your product and not that of your competitors. Customers go to where they can get incentives and there are different kinds of incentives. If you offer your own brand at the lowest prices, it can make these buyers choose from you and not from your competitors. Another strategy is to make a discount of a certain percentage such as a five percent discount, this can make your offer more attractive than what your competitors offer. If the incentive creates a sense of urgency it can spur people to buy. The offer is limited and a sense of urgency makes people maximize the opportunity. Great incentives can attract new buyers and you can make great sales.
Video commercials
You can create video messages and advertise them on social media. The essence of the video message is to create a memorable brand image. There is another dealership in the industry and they sell the same car. Chances are there that the prices could be the same. Create video images of the product and highlight some benefits which your model can offer above the other models out there. The videos should communicate to the people. If the video message goes viral, it is to the credit of your dealership.
Enhance your reputation
You must ensure that your online reputation is intact. Online consumers like reputable people to do business with. Because of that they read reviews and watch comments from your previous buyers. You must ensure that you have a good reputation. When we say you invest in review sites it is for a reason like this one. There are places where buyers look for when they are looking for dealerships with good reputations. Such places like BBB which is Better Business Bureau, Yelp as well as Google My Business as well as Top Rated Locals are some of the places buyers check for dealership reputation. You must ensure that you have a good reputation with these bodies. Encourage customers to leave good reviews on your Facebook Business Page and other review websites. All these are relevant because they can help improve your online reputation. The most important thing is that you must treat your customers well. A good relationship with your customers is one of the things that can take your business to the highest level. Do not engage in slippery or pushy deals because it can hurt your reputation, as well as damage your business.
Car investment is a huge one and nobody will like to invest in dishonest dealerships. Beyond everything already said about reviews, you must monitor your reputation across the different platforms. You can engage your digital manager to handle this aspect for you. When there are negative reviews, you must respond and give a detailed explanation that would assuage every reader. Offer to rectify such a problem in the future. This shows that you are learning from your experiences. Even if it is a good review, try to respond and in each review give your own side of the story and promise to offer something much better in the future.
Conclusion
These dealership marketing tops can assist you to take your business to the next level. Any money you invest in digital marketing is not a waste. The most important thing is to ensure that you get to the right audience. Targeting the right audience is one thing and you have to send the correct message.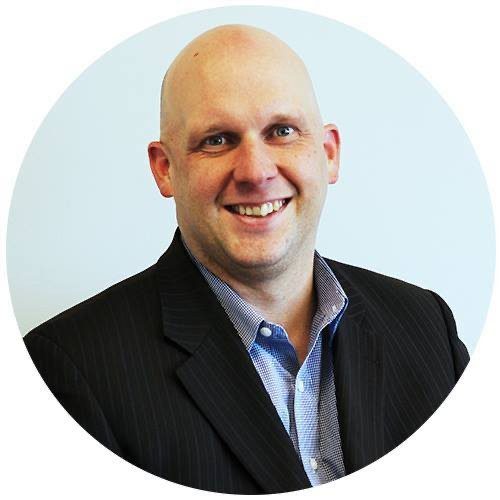 Shawn Ryder Digital is headed by a seasoned professional with a wealth of experience in both the automotive industry and technology. With over 20 years in the car sales industry, our expert brings a deep understanding of the unique challenges that come with selling cars in the digital age, having worked in both sales and management positions. They also have a strong background in technology and a proven track record of using digital marketing tactics to drive sales and increase brand awareness. Shawn Ryder combines this automotive industry knowledge and digital marketing expertise to provide dealerships with customized and effective marketing solutions that drive results. We are dedicated to helping dealerships thrive in the digital age and are confident in our ability to help you reach your goals and grow your dealership.