Do you remember buying that first car?
It feels no less than an achievement, right? This is how the automotive industry influences people and leaves an impact on their lives. The industry has seen consistent development over the years, be it in India or abroad. The fan following remains the same across the world.
Talking about India in particular the SIAM (Society of Indian Automotive Manufacturers) reported that the automotive sector of India is a $74 billion industry and by the year of 2026, it is expected to have a turnover of $300 billion.
So so this makes it very clear that marketing in the automotive industry is in high demand and will continue to be so in the foreseeable future. However, when compared to other industrial sectors, it still lags behind. The main cause lies in the overall market share of various brands in the automotive industry.
It is quite clear that these brands are not able to successfully communicate with a large group of prospective buyers. To consider the most popularly used marketing form is still those decals and stickers on F1 cars.
In this blog, we will focus on the importance of digital marketing in the automotive industry. You will notice how digitization has changed the face of the automotive industry and can have a positive impact on its growth. Pre-dawn.
The kind of change digital marketing has brought in the automotive industry.
Currently, the industry is using marketing strategies, such as virtual showrooms, social media ads, and online video advertising. Undoubtedly, these strategies are effective and have shown an increase in revenue over the last few years.
But there are a lot of things that are required to be implemented for a better user experience of the potential clients or customers. Through the online platform, producers are able to create a customized experience for each buyer. This wasn't as easy to implement as it sounds, but digital marketing made it possible.
Generic ads and different ad strategies should be recreated with a new ideas to showcase individualism and personality. In present, digital marketing has made a big difference by allowing players in the automotive sector to improve customer awareness. Not just this, it also helps in understanding customer needs which further helps companies to meet client expectations.
It is not limited to sales, but digital marketing is also becoming popular in the post-sales sector once brands realized the importance of client relationships. This happened only when the brands understood that client relationship are not a one-time trade.
Businesses understand the benefits and value of being brand loyal and the industry is witnessing a large execution and stratification of various digital marketing strategies with respect to post-sale consumer relationships. This change in the industry is not only limited to benefit the brands but will also act as a boon for potential consumers.
The automotive industry has ventured into the era of digitization – different domains of the industry like sophisticated manufacturing, safety engineering, automotive purchasing, and maintenance. It has resulted in new innovative aspects like the IoT that is ready to dominate the things linked to the internet in the coming years.
As per the research by experts, cars would be transformed into 'Mobility-as-a-Service' due to the automotive industry digitization by the year 2030. This would be called as a crucial part of connected living.
What are the advantages of digital marketing in the automotive industry?
You will find a lot of advantages of choosing digital marketing for your automotive industry. We have discussed some of them to give you an idea of the positive change it is bringing and can bring in the sector. Keep reading.
Digital marketing allows brands to improve online reputation management. In a recent study, 84% of customers purchase automotive trusting the inline reviews and recommendations, instead of going with their personal choice. It is only through online platforms, that people are getting to know about different brands.
On social media, you can maintain regular customer engagement to achieve brand loyalty. When people will start remembering your brand, they will get inclined towards it and will opt buying your product.
With help of digital marketing, you can measure the outcome of the ad campaigns you run on different social media platforms. Unlike conventional TV commercials, social media allows the users to share, like, comment about your brand.
Digital marketing helps you dominate the SERPs and potential buyers will get to find you brand on searching online with generic search terms. Studies reveal that 97% of buyers carry out online research and select the potential brand even before reaching out to the dealers.
Conclusion
These were some of the many benefits digital marketing has for the automotive industry. So, if you are interested to hire professional digital marketers working on the brand reputation, not your automotive company, there are various reputed digital marketing companies in Kolkata like Creative SEO Lab, who can help you achieve expected results and keep up to your expectations.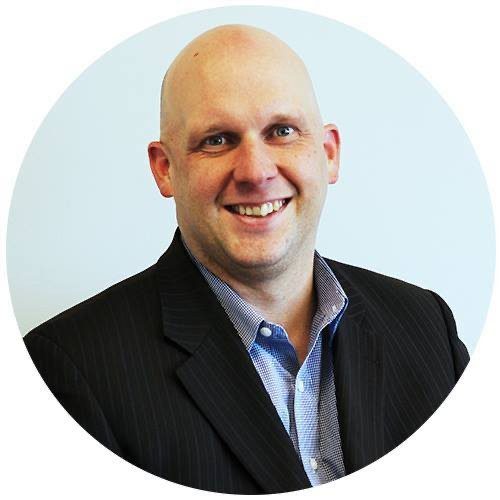 Shawn Ryder Digital is headed by a seasoned professional with a wealth of experience in both the automotive industry and technology. With over 20 years in the car sales industry, our expert brings a deep understanding of the unique challenges that come with selling cars in the digital age, having worked in both sales and management positions. They also have a strong background in technology and a proven track record of using digital marketing tactics to drive sales and increase brand awareness. Shawn Ryder combines this automotive industry knowledge and digital marketing expertise to provide dealerships with customized and effective marketing solutions that drive results. We are dedicated to helping dealerships thrive in the digital age and are confident in our ability to help you reach your goals and grow your dealership.