Have you ever dreamed of owning a sleek and high-performance Tesla car? Well, now you have a chance to win a free Tesla Model 3 through Tesla's referral program! The program encourages existing Tesla owners to refer their friends to purchase a Tesla. If your friend buys a Tesla before the end of this month, you could be entered for a chance to win a brand-new Model 3 Performance, worth over $50,000. This enticing promotion aims to boost sales and reward loyal Tesla fans with the opportunity to drive away in their very own Tesla for free. Don't miss out on this incredible opportunity – spread the word and you might just be the lucky winner of a free Tesla!
Overview of Tesla's Referral Program
Tesla's referral program is a unique way for owners to share their love for the brand and be rewarded for it. By referring friends to buy a Tesla, owners have the opportunity to win exciting prizes, including a chance to win a Model 3 Performance.
What is the referral program?
The referral program is a marketing strategy employed by Tesla to capitalize on the power of word-of-mouth advertising. It encourages Tesla owners to refer their friends and family to purchase a Tesla vehicle.
How does it work?
Tesla owners are given a unique referral code that they can share with others. When someone uses that code to purchase their first Tesla, both the buyer and the referrer receive perks. These perks can vary and are often updated with each promotion.
Previous changes to the program
Over the years, Tesla has made changes to the referral program to ensure its sustainability. Initially, the program offered significant incentives, but Tesla later found it to be costly. As a result, they scaled back the program. However, with the goal of selling more cars, Tesla revamped and expanded the program to offer more benefits and prizes.
Details of the Current Promotion
For the current promotion, the prize is a Tesla Model 3 Performance. This high-performance electric vehicle is highly sought after by Tesla enthusiasts. The promotion period is limited, running from September 19 to September 30.
Buy entries in the sweepstakes
In addition to the chance to win a Model 3 Performance through referrals, Tesla owners can also buy entries in the sweepstakes. Each entry costs 1,000 credits, allowing owners to increase their chances of winning.
How to Participate
Participating in Tesla's referral program is easy, and there are several steps to follow.
Getting a unique referral code
To participate, Tesla owners need to obtain a unique referral code. This code is tied to their account and tracks their referrals and the rewards they earn.
Encouraging friends to buy a Tesla
Once you have a referral code, the next step is to share it with friends and family who may be interested in purchasing a Tesla. It could be through direct communication, social media posts, or word-of-mouth recommendations.
Using credits for perks
As referrals lead to purchases, Tesla owners accumulate credits. These credits can be used to unlock various perks, such as software upgrades, free Supercharger visits, and even a factory tour. It's a way for Tesla to thank owners for their support and loyalty.
Benefits for Referrers
By referring others to purchase a Tesla, owners can benefit in various ways.
Accumulating credits
One of the primary benefits is the accumulation of credits through successful referrals. These credits can be used to access exclusive perks and rewards.
Spending credits on software upgrades
Tesla owners can use their credits to unlock software upgrades for their vehicles. These upgrades can enhance the driving experience or add new features and functionalities.
Free Supercharger visits
Another perk for referrers is the opportunity to enjoy free Supercharger visits. Superchargers are Tesla's network of high-speed charging stations, and being able to use them without additional costs is a valuable incentive.
Other Perks and Prizes
In addition to the main prize, the Tesla Model 3 Performance, there are other perks and prizes available through the referral program.
Factory tour
Tesla owners with a certain number of referrals can earn a factory tour. This behind-the-scenes experience allows them to witness the production process and gain a deeper understanding of Tesla's innovative manufacturing methods.
Chance to win a Cybertruck pickup
As a bonus incentive, Tesla offers participants the chance to win a Cybertruck pickup. This futuristic vehicle has generated significant buzz and excitement among Tesla enthusiasts.
Tesla's Strategy for Boosting Sales
Tesla's referral program is just one aspect of its overall strategy for boosting sales. The company employs various tactics to achieve its goals.
Limited-time promotions
Tesla often runs limited-time promotions to create a sense of urgency among potential buyers. These promotions might include discounted vehicle prices or additional incentives for purchasing within a specific timeframe.
Discounted vehicle prices
In some cases, Tesla has discounted its vehicle prices to stimulate sales. These discounts can be an attractive opportunity for individuals considering a Tesla purchase.
End-of-quarter push
As each quarter comes to a close, Tesla ramps up its efforts to meet sales targets. This includes leveraging the referral program, offering additional perks, and even incentivizing employees to maximize sales.
Revamping and Expanding the Program
Tesla's referral program has undergone significant changes over the years, reflecting the company's evolving goals and strategies.
Previous cost concerns
Initially, Tesla offered generous incentives through the referral program. However, the costs associated with these rewards became a concern, leading to a scaling back of the program.
Goals for selling more cars
To further its mission of accelerating the world's transition to sustainable energy, Tesla aims to sell more cars. By expanding the referral program, Tesla seeks to tap into the power of its loyal customer base and leverage their influence.
Expanded benefits and prizes
As part of the program's revamp, Tesla has introduced expanded benefits and prizes. Owners now have the opportunity to win a Model 3 Performance, gain access to exclusive perks, and even potentially secure a factory tour or a chance to win a Cybertruck pickup.
Implications for Tesla Owners
Participating in Tesla's referral program offers several advantages and opportunities for owners.
Opportunities to win a free car
The chance to win a Model 3 Performance through referrals provides an exciting opportunity for Tesla owners. It's a chance to potentially own a new Tesla model without any cost.
Increased referral incentives
With the expanded program, Tesla has increased its referral incentives. This provides owners with more significant rewards for spreading the word about the brand and encouraging others to purchase a Tesla.
Access to exclusive perks
Through the referral program, Tesla owners gain access to exclusive perks that enhance their ownership experience. These perks, such as software upgrades and free Supercharger visits, add value to owning a Tesla vehicle.
Response from Tesla Fans
The revamped referral program has generated significant excitement and positive response among Tesla fans.
Excitement about the promotion
Many Tesla owners are thrilled about the opportunity to win a Model 3 Performance through referrals. The prospect of owning a high-performance electric vehicle without having to pay for it has created considerable buzz.
Social media reactions
On social media platforms such as Twitter and Reddit, Tesla fans have been discussing the referral program and sharing their experiences. It has become a topic of conversation and a way for owners to connect with one another.
Testimonials from previous winners
Tesla's referral program has already produced winners in the past. Previous winners have shared their stories of how they won a free car through referrals, adding credibility and excitement to the program.
Conclusion
Tesla's referral program has proven to be an effective way to boost sales and ignite enthusiasm among its dedicated fan base. By offering unique incentives and prizes, Tesla encourages its owners to promote the brand's vehicles and services. As the program continues to evolve, it will be fascinating to see how Tesla maximizes its potential and further drives the adoption of sustainable transportation.
Source: https://www.autoblog.com/2023/09/23/tesla-is-giving-away-a-free-car-to-owners-who-get-their-friends-to-buy-a-tesla/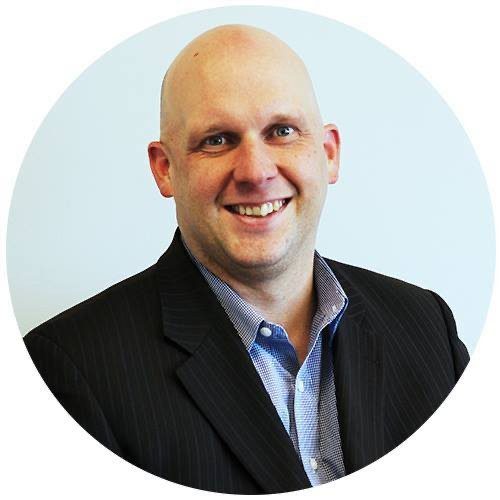 Shawn Ryder Digital is headed by a seasoned professional with a wealth of experience in both the automotive industry and technology. With over 20 years in the car sales industry, our expert brings a deep understanding of the unique challenges that come with selling cars in the digital age, having worked in both sales and management positions. They also have a strong background in technology and a proven track record of using digital marketing tactics to drive sales and increase brand awareness. Shawn Ryder combines this automotive industry knowledge and digital marketing expertise to provide dealerships with customized and effective marketing solutions that drive results. We are dedicated to helping dealerships thrive in the digital age and are confident in our ability to help you reach your goals and grow your dealership.