It is crucial for dealerships to find an online audience. That can be done in a number of ways, including article marketing, SEO, and other marketing methods. Social media marketing is so popular that most new dealerships, and even a lot of existing ones, are quickly going online to use these strategies. With common sense and the following advice, social media marketing can help your company grow and thrive.
You need to have a current and relevant blog. If you're having a promotion or a sale, make sure to post it to your blog. Also post updates containing information about vital news, such as changes in your operating hours, closings, and new locations opening up. – don't forget to add them to your blog.
Be careful if you are considering using a marketing company for social media. There are a large number of firms that simply seek to defraud and prey on dealership owners who do not have experience with internet marketing. The companies utilize thousands of fake Twitter, Facebook, and YouTube accounts, which they create using proxy servers and automated registration bots. Your advertisement is then is rarely seen by a real person despite the view count and a large amount of money you have paid the social media marketing company.
Be sure to link all of your social media sites to one another for the best results. Readers should be able to "Like" you on FB, find your YouTube videos or follow your Twitter feed. Your Twitter profile should contain your Facebook and blog URL. When you create links between all your different social media profiles, you increase traffic.
Have a plan in place before you start a social media campaign. You need to decide on who will keep up the pages, what kind of layout is best and the amount of time that needs to be invested. As with any other campaign, you should set a timeline. Stay dedicated and continue to refine your plan.
Make your site more social media-friendly with comments, ratings and favorite lists. Giving people an option to rate things on their own will help you gain credibility.
Always give your site visitors a way to subscribe to you so they may follow you on sites like Twitter and Facebook. Many individuals use Facebook, Twitter and Linkedin on a regular basis, meaning that you can use these sites as a valuable way of promoting your dealership. Just provide easy access to your daily posts and your consumers will easily be able to stay up to date on your products and dealership.
If you need help doing social media marketing, don't be embarrassed or afraid to ask. This market is large and many designers and consultants can create a website and social media strategy that works for you. You might have to throw down a little bit of money, but this is an investment that will pay off in the long run.
For social media profiles, it is a good idea to have both a button for the RSS feed of updates and prominent buttons to click to link to your dealership website. Make sure this appears on your website, blog, emails and signature when you leave comments. You might also link every social profile to each other and ask people to join you on multiple sites.
Facebook makes it fairly simple for followers of you to share what you post. Comments will appear on that person's news feed so all of their friends see it. Encourage people to participate and engage with each other.
Use tools related to Twitter such as Tweepi or Twellow. When you use these tools, you can hone in on a target audience. Twitter, like Facebook, takes care of its advertisers, so you can find a lot of help by simply using the tools the site provides. You should come up with lists of consumers to target, in hopes that someday they will sign up to receive your updates.
Your blog posts can be viewable from your LinkedIn page when you use its blog feed application. You can post an article, and it will appear as LinkedIn updated. This will help you save time and you should get more exposure by reaching out both to a blogging community and to your LinkedIn friends at the same time.
Your profiles can draw customers to your online store. Tell your customers about your current promotions, or new locations. Let them be able to print coupons. Let them also have access that they can get that are reserved only to Facebook friends. Make it worth their while to add you as a Facebook friend.
Post links to your company blog on all your social media accounts every time you make a new post. This will link to your followers in the social media that there is new and interesting content available for them to read about.
Consider the benefits of giveaway promotions through social media. There's nothing like free products to get people coming to your dealership's social media pages in droves. Simply decide on the freebie, then go to some of the popular freebie social media profiles and post a link to where customers can get the freebie.
Find experts in your niche, interview them and post those videos on YouTube in order to impress your customers with your social media marketing efforts. These videos will pull in interested viewers, and they will begin to associate your name with the experts you interview. This authenticity only helps you sell your products and services within your niche.
If you use Facebook as a marketing tool for your dealership, make sure that the things you share are relevant and interesting. Your followers will be content with just a few quality posts a day, so don't overdo it. Pass on items that you think are interesting, exciting, or engaging for your customers. Choose information that is relevant and interesting. Avoid meaningless quizzes and surveys about irrelevant topics that mean nothing to customers.
It might be a little time consuming to start, but when you have started, it is not a lot of work. dealershipes all over the globe have learned how social media can impact their online presence. Are you ready to do the same? It just takes some commitment and some help from experienced people.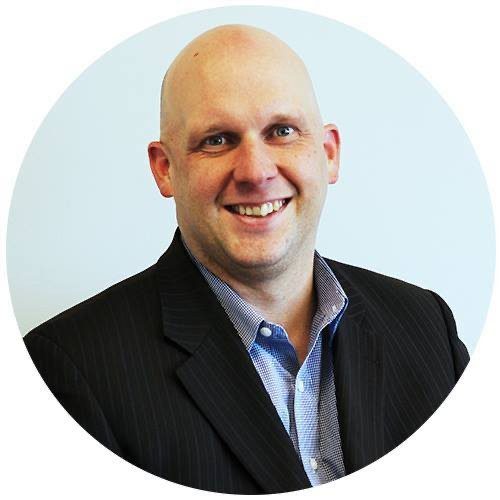 Shawn Ryder Digital is headed by a seasoned professional with a wealth of experience in both the automotive industry and technology. With over 20 years in the car sales industry, our expert brings a deep understanding of the unique challenges that come with selling cars in the digital age, having worked in both sales and management positions. They also have a strong background in technology and a proven track record of using digital marketing tactics to drive sales and increase brand awareness. Shawn Ryder combines this automotive industry knowledge and digital marketing expertise to provide dealerships with customized and effective marketing solutions that drive results. We are dedicated to helping dealerships thrive in the digital age and are confident in our ability to help you reach your goals and grow your dealership.