Email marketing has so many attractive features that make it a great way to reach customers and to bring them to your business. Email marketing can be inexpensive, lucrative and can even help the environment by saving paper. Whatever your reason for choosing email marketing, you will find useful information about it in the article below.
You, or someone else, should proofread your email before you send it to customers. Ensure that it is free from typographical and grammatical errors. You should also make certain that the message flows easily. By checking these three issues are addressed, your email marketing will have a professional appearance.
Even though it should be obvious, it is important enough to state over and over: Never send unsolicited emails. You should have explicit permission from everyone you send marketing emails to. This is about more than trying not to upset them; a recipient who considers your email spam can cause trouble for you with your service provider.
Make sure that your email subscribers know exactly what to expect from you. An excellent way to do this is to make your first email to every new subscriber a default informational message. You should lay out what sort of content you intend to send them, and also indicate the frequency of messages they can expect from you.
Do what you can to make your email go into your customers' inboxes. You must work to get your email to pass ISPs and not get tagged as spam messages. If they get tagged as spam messages, your recipient may never see them. Check with customers to see if they are getting your emails, or if they're no longer interested.
When you are building an effective email marketing campaign, you need to have the proper sign-up forms on your company website. Make sure you have them on every page, and also make sure that they are in the proper locations on your site pages. This is key to getting the customers to sign up.
Test sending your email marketing on different days of the week and at various times during the day. You'll find that different times and dates will increase or decrease your open rates to your emails. Note the best time/day of the week mixtures and plan your most important email marketing campaigns to be released during those windows.
Put real consideration into where you place links in your marketing newsletters. For example, you don't want to send readers away from your email before you give them their call to action. You also don't want to put your priority links at the end of an email where they may be overlooked.
In all your emails, you need to use a call for action. You have to tell your customers exactly what you want them to do. Include obvious links with instructions on how your readers should proceed once they get to your site. You can use these sections in the top part and bottom part of your messages.
Do not send too much information in one email. Customers will get frustrated and overwhelmed if there is an overabundance of information in a single email. Instead, put a sufficient amount of information in a series of emails and be sure that each one contains a few paragraphs. This will keep their attention.
Everyone knows that email filters are getting more and more strict. Graphics and other things included in emails are blocked out, so a reader might not even see what you are trying to say. Therefore, a good piece of advice is to use plain text with a hyperlink to your site.
You might need to try following up to your customers with an alert on a price increase. The email could include a link that says to act now in order to avoid this increase. The ending of the message could convince them to click on the link in order to understand all the details.
Try using A/B testing for your email marketing campaign. This basically entails creating two very different versions of the same email (A and B) and sending "A" to half of a small test group and "B" to the other half. Whichever half receives the most positive response is the one that you should be using for your campaign.
Sales
To get the most of your email marketing, invest in a program that personalizes your emails with every customer's given name instead of a generic greeting. Ensuring that every email starts with the recipient's name is key to encouraging your customers to see your newsletters as valuable information and not just more sales spam.
Email is a great marketing tool, but it is not an arena where the hard sell is appreciated. Never pressure your subscribers into buying. Put sales pitches at the tail end of your emails, especially if your readers signed up with expectations of informative content. Consider email as a tool to cultivate interest, not instant sales.
People will appreciate you valuing their time and sending out interesting emails. Don't abuse their confidence or insult their intelligence by sending them blatant sales petitions. Always add something of value like a tip regarding your service, a suggested use for your product, or a special free offer in each message you send out.
To maximize the effectiveness of your emails, send them out on Tuesday or Wednesday. Research shows that people are actually more inclined to respond positively to various forms of communication on these days, including email. Not only are they more likely to read your email, but they're also more apt to click on buttons or links, which means that you're more likely to see an increase in sales. Send your emails at mid-afternoon for optimal results.
No doubt email marketing works on so many levels. It can be one of the most cost-effective ways to reach out to the largest amount of people all over the world. Take the advice and techniques that are offered in the article above to help you design an email marketing plan that works for you and your business.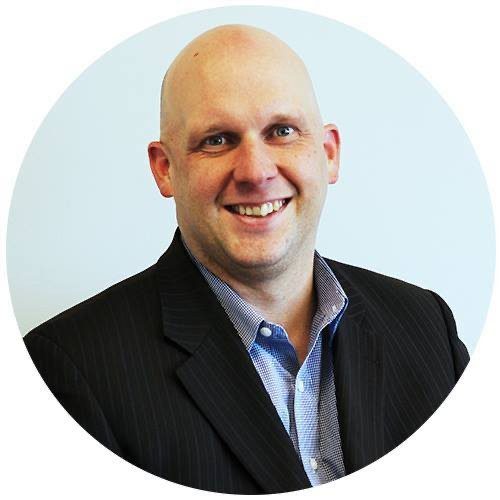 Shawn Ryder Digital is headed by a seasoned professional with a wealth of experience in both the automotive industry and technology. With over 20 years in the car sales industry, our expert brings a deep understanding of the unique challenges that come with selling cars in the digital age, having worked in both sales and management positions. They also have a strong background in technology and a proven track record of using digital marketing tactics to drive sales and increase brand awareness. Shawn Ryder combines this automotive industry knowledge and digital marketing expertise to provide dealerships with customized and effective marketing solutions that drive results. We are dedicated to helping dealerships thrive in the digital age and are confident in our ability to help you reach your goals and grow your dealership.