Facebook Marketing
Facebook is populated by billions of people around the world. Every single one of those people might want to buy what you're offering, but they won't know you exist until you start marketing to them. Use the steps in this article to get your Facebook marketing campaign started on the right foot.
It is important that your posts are always professional. Although social media is a place where people are quite relaxed, that doesn't mean you shouldn't be professional when representing a business. By staying professional, people are more likely to respect you, which makes it more likely that they will do business with you.
Custom Tabs
Create a custom tab for your Facebook page. You can use custom tabs as a welcome locale for all of your new Facebook visitors. It's a great place to promote your current offerings, products, and services. Plus, it'll give a little personality to your Facebook page which is always a plus.
Think about why your page exists. Are you simply trying to get the word out about your company and new products? Or, is the page functioning as a forum for better communication with your customers? Once you have a clear picture of what you want your page to do, you can begin working on your marketing goals.
Facebook Contests
Put together a Facebook contest. People love fun things like contests and quizzes on Facebook. It's one of the things that makes the social media site so very special. It's not that hard for your company or brand to put together a contest, and it can really open up the engagement level of your community.
Post at Different Times
Try posting to Facebook at different times during the day. If you have a habit of posting at the same time every day, you may not know if there are better times to get engagement. Every target audience is different, and what works for one time-wise might not work for another. Try posting at multiple times during the day to see when your audience is the most active.
Facebook Marketing Campaigns
Invest time and resources in your Facebook marketing campaign. Facebook is an important marketing tool that deserves a true effort. If you put it on somebody that has too many assignments, you will not get what you need from this social media. For the best results, you must provide the needed resources.
Facebook's introduction of their Timeline format is altering strategies for many business marketers. Timeline allows for the posting of larger photos that are more likely to grab reader interest. Successful marketers are posting these larger pictures, coupled with a targeted call to action. This can run the gamut from downloading coupons to encouraging product users to upload their own pictures of your product in action.
Organize some networking events on Facebook. You could for instance encourage your subscribers to post an ad, a link to their own website on your page or a picture of the last product they purchased. Choose a time when your subscribers are likely to be online, such as Saturday afternoons or a weeknight.
Ask questions on your Facebook page. In order to learn more about your audience and what they like and don't like, ask questions to get them talking. Encourage them to answer, and you can even be part of the conversation, too. The more you can get your fans to talk, the better.
Facebook Insights
Use Facebook Insights to make a better Facebook page for your business. Facebook Insights is an analytic tool that tracks user interaction and usage of a Facebook page. It is free to use for every page administrator. Use it to see how many people use your page, what content interest them the most, and what is the least interesting to them. Use this data to adjust the activities on your page accordingly.
Come up with your own voice. It may be tempting to approach your Facebook marketing just like you see others have done before you. Yes, learn from their tactics, but don't steal their personality. It's important to find your own personality online so that people know what to expect from you. Plus, it can feel disingenuous if it's a personality that just doesn't fit your brand.
Make your links more noticeable by adding an image. Facebook will display a preview of the link but sharing a picture related to the link you are sharing should make this update more visible. Choose your pictures carefully to make sure your audience will pay attention to the update you share.
Do your best to get your customers to interact on your page. Let conversations flow on your page. Deleting a post because it goes off-topic will offend people. You only need to intervene when things begin to get offensive.
Vary the timing of your posts to see when you get the most likes or comments. For instance, a lot of people are on social media sites late at night, after ten. Your post may get more visibility if it goes up then. And, if you don't want to be doing work-related tasks that late at night, you can always take advantage of the scheduling feature that Facebook offers and write the post during the day.
Holding contests or sweepstakes on your page is a great way to increase interest about your products. For instance, you can ask your followers to photograph themselves with your product and then put the picture on your page. Pick a winner and enjoy the results!
Use a large picture on your business' Facebook page. You want your brand to stand out when someone stumbles across your page, and a large image is the best way to accomplish this goal. The largest image you can use can be 200pix wide x 600pix high, so be sure to put that size to full use.
Now that you have all of this great advice at your fingertips, you have to put it to use. Take each tip one at a time and see how it can fit into your current Facebook marketing strategy. You may find that you are better able to visualize what is necessary to reach success.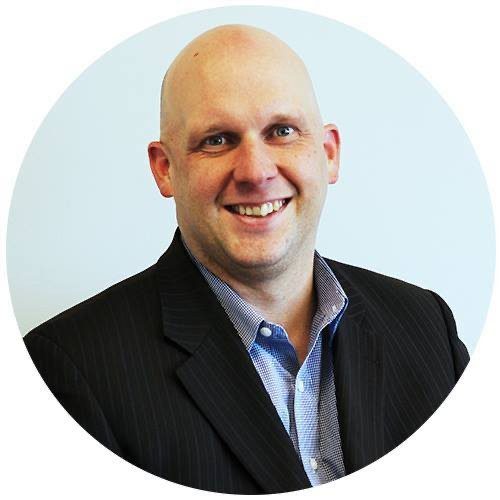 Shawn Ryder Digital is headed by a seasoned professional with a wealth of experience in both the automotive industry and technology. With over 20 years in the car sales industry, our expert brings a deep understanding of the unique challenges that come with selling cars in the digital age, having worked in both sales and management positions. They also have a strong background in technology and a proven track record of using digital marketing tactics to drive sales and increase brand awareness. Shawn Ryder combines this automotive industry knowledge and digital marketing expertise to provide dealerships with customized and effective marketing solutions that drive results. We are dedicated to helping dealerships thrive in the digital age and are confident in our ability to help you reach your goals and grow your dealership.