Join us on a fascinating journey as we trace the remarkable evolution of Mitsubishi vehicles. From its humble beginnings to its current position as a leading global automotive brand, Mitsubishi has consistently pushed boundaries, incorporating groundbreaking technologies and innovative designs into its lineup. Discover the rich history of Mitsubishi and how it has shaped the modern automotive industry.
A Journey Through the Evolution of Mitsubishi Vehicles
Early Beginnings
Mitsubishi Motors has a rich history that dates back to its foundation in 1970. The company can trace its roots to the establishment of Mitsubishi Shipbuilding Co., Ltd. in 1870, which later evolved into Mitsubishi Heavy Industries, Ltd. The automotive division, Mitsubishi Motors, was founded as a separate entity in 1970, with the goal of creating innovative and reliable vehicles.
One of Mitsubishi Motors' earliest achievements was the introduction of the Model A in 1917. It was Japan's first series-production automobile, featuring advanced technology for its time. The Model A showcased Mitsubishi Motors' commitment to innovation and laid the foundation for future success.
Expansion and Innovation
Mitsubishi Motors continued to push the boundaries of automotive technology and design with various milestones throughout its history. In 1959, the company launched the Mitsubishi 500, a compact car that became a popular choice among consumers. It showcased Mitsubishi's commitment to producing vehicles that offered both reliability and affordability.
In the 1960s, Mitsubishi Motors introduced 4-wheel drive technology, demonstrating its dedication to developing vehicles capable of tackling challenging terrains. This innovation would become a defining feature of Mitsubishi vehicles for years to come.
The 1970s saw Mitsubishi Motors evolve its design language with the release of the Galant. The Galant featured sleek lines and modern aesthetics, capturing the attention of consumers worldwide. This marked a turning point for Mitsubishi Motors as it established itself as a brand known for its distinctive and evolving design language.
Mitsubishi Motors also made significant advancements in engine technology during this period. The company introduced various engine technologies, such as the Silent Shaft and the GDI (Gasoline Direct Injection), which improved fuel efficiency and performance.
Entering the Global Market
In the 1980s, Mitsubishi Motors took a significant step towards globalization through a joint venture with Chrysler Corporation. This partnership allowed Mitsubishi to expand its presence in the North American market. The introduction of popular models like the Mirage and the Lancer further solidified Mitsubishi Motors' foothold in the global automotive industry.
To enhance its operations in North America, Mitsubishi Motors established Mitsubishi Motors North America in 1981. This subsidiary played a crucial role in promoting the brand and overseeing its operations in the region. Simultaneously, the company experienced substantial growth in European and Asian markets, further cementing its global presence.
Sports Car Legacy
Mitsubishi Motors has a long-standing reputation for producing exceptional sports cars that have left an indelible mark in the automotive industry. One of the most iconic vehicles in this legacy is the Mitsubishi Lancer Evolution, which first hit the roads in 1992. The Lancer Evolution was a high-performance rally car that quickly gained a cult following for its impressive speed and agility.
The Lancer Evolution's success extended beyond the streets to the World Rally Championship. Mitsubishi Motors dominated the rally scene, winning numerous championships with the Lancer Evolution. The car's prowess in motorsports elevated the brand's reputation and showcased Mitsubishi Motors' commitment to performance and innovation.
Another notable sports car in Mitsubishi's lineup was the Eclipse. Introduced in 1989, the Eclipse combined sleek styling with powerful performance, making it a popular choice among enthusiasts. Over the years, the Eclipse evolved, adapting to changing market demands and solidifying its position as a beloved sports car.
Mitsubishi Motors also produced other notable sports car models, such as the 3000GT and the Starion, further contributing to its legacy in the world of high-performance vehicles.
Electric Revolution
As the automotive industry shifted towards sustainability, Mitsubishi Motors was at the forefront of the electric revolution. In 2009, the company introduced the i-MiEV, an all-electric vehicle that was ahead of its time. The i-MiEV showcased Mitsubishi Motors' commitment to developing eco-friendly transportation solutions.
Building on the success of the i-MiEV, Mitsubishi Motors continued to advance its electric vehicle technology. The company made significant strides in battery technology and range, addressing one of the main concerns regarding electric vehicles.
To cater to a wider audience, Mitsubishi expanded its plug-in hybrid electric vehicle (PHEV) lineup, offering vehicles like the Outlander PHEV. The Outlander PHEV combined the benefits of electric power with the versatility of a SUV, providing consumers with greener options for their everyday transportation needs.
Mitsubishi Motors also formed a strategic alliance with Nissan and Renault, further strengthening its position in the electric vehicle market. The collaboration allowed for shared resources and expertise, driving innovation and accelerating the development of sustainable mobility solutions.
Crossover and SUV Boom
Mitsubishi Motors recognized the growing demand for crossover and SUV vehicles and responded by introducing the Outlander in 2001. The Outlander quickly became one of Mitsubishi Motors' most successful models, offering a blend of versatility, comfort, and performance. Its launch marked the beginning of Mitsubishi's journey into the crossover and SUV segments.
To cater to consumers seeking a more compact option, Mitsubishi Motors introduced the Outlander Sport in 2010. The Outlander Sport combined the practicality of a crossover with a sporty design, appealing to a younger demographic. With its success, Mitsubishi further expanded its lineup in the compact and midsize SUV segments, offering a range of options to meet diverse consumer needs.
In 2017, Mitsubishi introduced the Eclipse Cross, a compact SUV that combined bold styling with advanced technology. The Eclipse Cross showcased Mitsubishi Motors' dedication to designing vehicles that captured attention and provided an enjoyable driving experience.
Mitsubishi's Commitment to Safety
Mitsubishi Motors has always prioritized safety in its vehicle design and development. The company pioneered the development of the RISE (Reinforced Impact Safety Evolution) body structure, which enhances vehicle safety during collisions. The RISE body structure disperses energy throughout the vehicle's frame, minimizing the impact on occupants and improving overall safety.
In addition to the RISE body structure, Mitsubishi Motors introduced innovative safety features to its vehicles. These features include advanced driver-assistance systems, such as Forward Collision Mitigation, Lane Departure Warning, and Blind Spot Monitoring. These technologies aim to prevent accidents and provide drivers with peace of mind on the road.
Mitsubishi Motors' commitment to safety has been recognized through various achievements in safety ratings and awards. The company consistently strives for excellence, ensuring that its vehicles meet and exceed global safety standards.
Future Vision and Sustainability
As the automotive industry continues to evolve, Mitsubishi Motors is actively embracing the future of mobility. The company has made a significant shift towards electric and hybrid vehicles, with the goal of reducing carbon emissions and promoting sustainable transportation solutions. Mitsubishi Motors aims to have electric or PHEV powertrain options available in its entire lineup by 2030.
Parallel to its focus on electrification, Mitsubishi Motors is investing in the development of self-driving technology. The company recognizes the potential of autonomous driving to revolutionize the way people commute and aims to be at the forefront of this emerging technology.
Furthermore, Mitsubishi Motors is actively participating in renewable energy projects, integrating sustainable energy solutions into its operations. The company's commitment to environmental responsibility extends beyond its vehicles, as it seeks to minimize its impact on the planet.
Celebrating Milestones
Mitsubishi Motors has achieved several significant milestones throughout its history. This includes celebrating the 50th anniversary of the company in 2020, marking half a century of automotive excellence. Mitsubishi Motors commemorated this milestone with various events and campaigns, showcasing its journey and achievements over the years.
The company has also reached major production milestones, producing millions of vehicles that have found homes across the globe. These achievements reflect the trust and satisfaction that consumers have placed in Mitsubishi vehicles.
Global Recognition and Awards
Mitsubishi Motors' commitment to quality and innovation has garnered global recognition and numerous awards. The company consistently performs well in the J.D. Power Initial Quality Study, which evaluates vehicle reliability and customer satisfaction. Mitsubishi vehicles have received accolades for safety, innovation, and design in various regional markets, further highlighting their excellence.
As Mitsubishi Motors continues to evolve and innovate, it remains dedicated to providing customers with high-quality vehicles that meet their needs and exceed their expectations. The brand's journey through the evolution of Mitsubishi vehicles is a testament to its commitment to excellence, sustainability, and a bright future.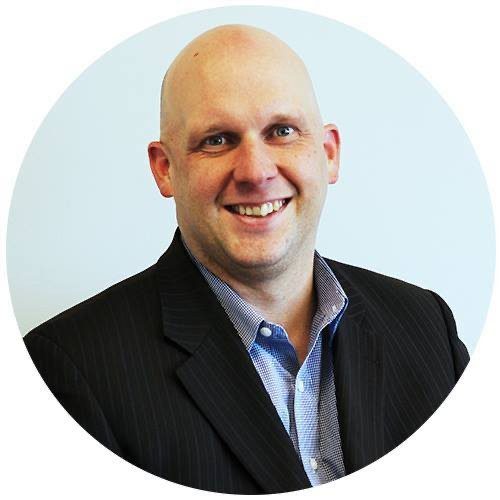 Shawn Ryder Digital is headed by a seasoned professional with a wealth of experience in both the automotive industry and technology. With over 20 years in the car sales industry, our expert brings a deep understanding of the unique challenges that come with selling cars in the digital age, having worked in both sales and management positions. They also have a strong background in technology and a proven track record of using digital marketing tactics to drive sales and increase brand awareness. Shawn Ryder combines this automotive industry knowledge and digital marketing expertise to provide dealerships with customized and effective marketing solutions that drive results. We are dedicated to helping dealerships thrive in the digital age and are confident in our ability to help you reach your goals and grow your dealership.