The success of any business hinges on its ability to attract and retain customers. For brick-and-mortar car dealerships, the challenge is especially acute. Fortunately, social media offers an invaluable opportunity for dealerships to engage with current and prospective customers in a meaningful way. The key to tapping into this potential lies in understanding how to leverage the various networks available to maximize customer engagement and satisfaction.
What is Social Media?
Social media is a great way to draw attention to your dealership and establish a connection with your customers. It can also help you keep in touch with current and potential customers, build relationships, start conversations, and increase brand awareness.
Integrating social media into your marketing strategy will enable you to promote your dealership more effectively by providing a platform for content that targets the interests of specific audiences. Posting engaging content on your business profile pages can help you boost visibility and attract new customers through organic search results or paid campaigns. You should also use it as an opportunity to interact directly with people who follow or comment on your posts so that they feel connected to the dealership instead of just being marketed.
Finally, using social media as part of a comprehensive customer retention strategy will enable you to track customer interactions over time and gain insights into their preferences. This will allow you to tailor offers, discounts, contests, sweepstakes, loyalty programs, etc., even more precisely so that they are tailored specifically for each customer's needs.
Benefits of Using Social Media
Social media gives businesses a platform to engage and build relationships with their customers. By using content such as videos, images and comments, businesses can increase customer loyalty by showing them that they care about their needs. Additionally, businesses can use social media platforms to offer discounts and promotions which will help attract new customers. Through analytics tools, businesses can track the performance of their campaigns and measure the ROI from each post or advertisement shared on social media. Furthermore, it's a great way for dealerships to showcase the services they provide in order to create awareness among potential customers who may not be aware of what they have to offer. Social media is also an effective channel for responding quickly to customer inquiries or complaints, allowing dealerships to build trust with their customers through transparent communication and efficient customer service.
Developing a Social Media Presence
Creating a presence on social media is the best way to attract and retain customers for your dealership. Make sure you have an active profile on major platforms such as Facebook, Twitter, Instagram, LinkedIn, and YouTube. Post regularly to keep your followers up-to-date with what's happening in your dealership. Share useful content that would be helpful to customers or potential customers looking for information about cars or services related to cars. Engage with people who comment or ask questions – respond promptly and professionally. You can also use social media ads to target potential customers who may be interested in what you're offering at your dealership. Utilize videos, images, and other visually appealing content that will capture their attention and encourage them to learn more about what you have on offer. Finally, create polls and surveys on social media so that you can gauge customer responses and better understand how they view your products or services.
Creating Content to Engage Customers
Creating content to engage customers is an essential part of running a successful car dealership. Content that drives customer engagement should highlight the benefits of your dealership and provide interesting, useful information about your vehicles and services. Social media can be used to reach a wide range of potential customers, particularly younger generations who are more likely to respond positively to social media posts.
Starting conversations on social media through polls, questions or updates is an effective way to interact with customers. For example, you could poll your followers with questions about their favorite car models or ask for opinions on new services you offer. To further engage customers, consider hosting giveaways or competitions where followers can win special offers or discounts at your dealership. Offering exclusive deals for people who follow you on social media will also help increase engagement with potential customers and build loyalty among existing ones.
Strategies for Retaining Customers
Focusing on social media is a great way to attract and retain customers for your dealership. Creating a presence on popular platforms, like Facebook, Instagram, or Twitter, allows you to engage with potential buyers and build relationships with them. You can use these platforms to promote any special offers you have available and advertise new products or services. Additionally, utilizing social media allows you to respond quickly when customers reach out with questions or feedback – showing that their concerns are important to you.
You can also develop loyalty programs as an incentive for customers to keep returning. This could be as simple as a points-based system they can redeem for discounts or free items at the dealership. Keeping track of customer data using CRM software can help ensure that all customers feel valued and receive personalized messages about offers tailored specifically for them. Additionally, staying active on social media gives customers the chance to provide positive reviews which will help other shoppers make informed decisions about your dealership in the future.
Measuring Success
Measuring success with social media can be tricky. Firstly, it is important to identify the objectives of your social media strategy – creating brand awareness, increasing customer engagement, or boosting sales. Once you have established these goals, you should measure the performance of each platform and compare them against one another. Key metrics for measuring success include website visits, blog views, engagement (likes/shares/comments), new followers, and click-throughs to other pages on your website. Additionally, surveys can be used to gain valuable insight into customers' experiences with your dealership as well as give feedback on promotional campaigns that were conducted through social media channels. Finally, tracking conversions and ROI is critical in determining whether a campaign was successful or not; if there has been an increase in sales due to a specific campaign then this should factor heavily into decisions regarding future activities.
Conclusion
In conclusion, social media is a powerful tool for any dealership looking to attract and retain customers. By creating engaging content on platforms such as Instagram, Facebook, and Twitter, your dealership can reach potential buyers quickly and easily. Utilizing videos, stories, and other multimedia can help you better connect with your audience. Additionally, using customer reviews to build trust will help your business stand out from the competition. With the right strategy in place, social media can be an invaluable asset for any automotive dealership.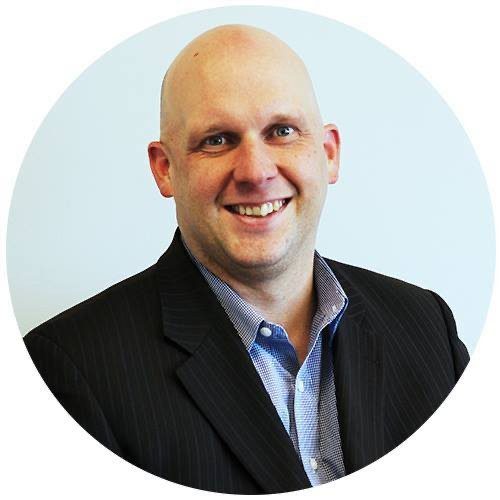 Shawn Ryder Digital is headed by a seasoned professional with a wealth of experience in both the automotive industry and technology. With over 20 years in the car sales industry, our expert brings a deep understanding of the unique challenges that come with selling cars in the digital age, having worked in both sales and management positions. They also have a strong background in technology and a proven track record of using digital marketing tactics to drive sales and increase brand awareness. Shawn Ryder combines this automotive industry knowledge and digital marketing expertise to provide dealerships with customized and effective marketing solutions that drive results. We are dedicated to helping dealerships thrive in the digital age and are confident in our ability to help you reach your goals and grow your dealership.