The modern car dealership service department is an integral part of the automotive industry. It can be a source of income for dealerships and is necessary to keep customers returning to their local dealerships. Many people don't understand how a dealership service department makes money, but there are several different ways in which this occurs. In this article, we will explore some of these methods and discuss the importance of the service department to a car dealership's bottom line.
Make Money In The Service Department
Dealerships use service departments to bring in extra revenue by offering maintenance services such as oil changes, tire rotations, brake pad replacements, and more. They also offer repair services like diagnostics, engine repairs, and transmission replacements. Dealerships will often have agreements with manufacturers or third-party companies that allow them to purchase parts at discounted prices which helps them keep costs low and maintain competitive pricing when it comes to labor rates. The service department is also an important source of employee training for new employees or those looking to move up in the company. A service department is a great place for employees to learn about different aspects of the dealership business, including sales and management.
Common Services: Oil Changes, Repairs
Buying a car is an important decision, and having it serviced by a dealership service department is one of the best ways to keep it running smoothly. It's no secret that dealerships make money off servicing cars, but many don't know exactly how they do so. Two of the most common types of services at a dealership are oil changes and repairs, which account for much of their revenue.
Oil changes are typically quite simple and can be done quickly, however they require specialized equipment that often only exists in a dealership service department. Oil changes are also necessary to maintain the warranty on your car, making them an attractive option for cost-conscious drivers. Similarly, repairs also require specialized tools and technicians who understand the unique needs of different vehicles – both factors that drive up costs but allow dealerships to charge more than independent garages.
Parts & Labor: Cost to Consumer
When it comes to getting your car serviced, understanding the cost of parts and labor can help you be better prepared for the total cost you'll pay. Consumers should understand that parts and labor charges are usually separate from each other, and there are different costs associated with both. Knowing how much a dealership service department makes off of these components can help you shop around for the best deal on services.
Parts refer to products that need to be replaced or fixed in order to get your car running smoothly again. Parts purchased through the dealership will often come with warranties, so be sure to read any contract carefully before signing up for anything. Labor refers to how much time a technician spends replacing or fixing parts in your vehicle, including diagnostic tests and inspections. This is often charged by the hour but may also include flat fees depending on the job performed.
Upselling: Additional Extras
Extras are a key part of how a dealership service department makes money. When customers come in for service, the technicians have the opportunity to upsell additional services that can be beneficial and cost-effective for the customer. Upselling helps bring in more revenue to the service department, while also providing additional value to customers.
Upsells usually include replacements of parts or fluids with better quality versions than those already used by the vehicle. For example, offering upgraded engine oil, air filters, spark plugs or windshield wipers can add extra protection and performance benefits. Additionally, upselling can include services such as wheel alignment or tire rotation which are important for keeping vehicles running optimally.
Warranty Work: Free for Consumers
Warranty work is a great way for consumers to get the service they need without having to pay out of pocket. Most new cars come with a manufacturer's warranty, and if there is an issue that arises during that time period, the dealership service department will take care of it free of charge. This can save car owners hundreds or even thousands of dollars on repairs. But how does a dealership service department make money when much of their work is covered by warranties?
The answer lies in other services the dealership offers such as oil changes, tire rotations, brake pads and engine diagnostics – all for an additional fee. Without this revenue stream, dealerships wouldn't be able to stay afloat since warranty work alone doesn't cover their costs. In addition to providing these services, many dealerships also offer extended warranties and other aftermarket products which carries its own profit margin.
Management Fees: Cut of Profits
When it comes to understanding how a dealership service department makes money, one important factor to consider is management fees. Management fees are a percentage of the profits generated by each sale that goes directly to the dealership's management team. This fee helps cover the costs associated with running a service department, including staffing and overhead expenses.
For customers, management fees can add up quickly when combined with other service charges and taxes. However, savvy car owners can save money in the long run by doing their own research about different dealerships' rates for various services so they can compare prices and find the best deals available. Additionally, some dealerships may offer discounts on labor or parts if you purchase both at the same time, another way to save money on service costs.
Conclusion: Maximizing Revenue
The conclusion of the article "How Does A Dealership Service Department Make Money?" is that maximizing revenue requires a comprehensive strategy. To achieve this, dealerships must create an atmosphere of customer service that encourages repeat visits and referrals. Utilizing all available resources, such as advanced technologies, proper marketing strategies and well-trained staff can help increase profits from service departments significantly.
When it comes to increasing sales in the service department, dealerships must ensure that their technicians have access to the latest automotive technology and training materials. This will allow them to be up-to-date with current industry standards and provide customers with high-quality repairs. Additionally, dealers should focus on developing targeted marketing campaigns that are aimed at potential customers who may require specific services so they know what options are available when they come into the dealership for maintenance or repair work.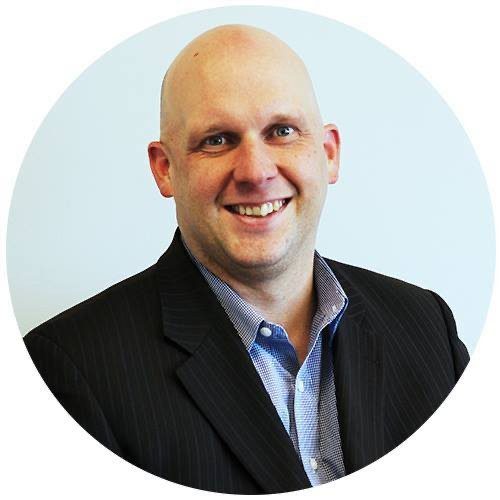 Shawn Ryder Digital is headed by a seasoned professional with a wealth of experience in both the automotive industry and technology. With over 20 years in the car sales industry, our expert brings a deep understanding of the unique challenges that come with selling cars in the digital age, having worked in both sales and management positions. They also have a strong background in technology and a proven track record of using digital marketing tactics to drive sales and increase brand awareness. Shawn Ryder combines this automotive industry knowledge and digital marketing expertise to provide dealerships with customized and effective marketing solutions that drive results. We are dedicated to helping dealerships thrive in the digital age and are confident in our ability to help you reach your goals and grow your dealership.