Are you looking to become a general manager of a car dealership?
It can be a rewarding and challenging career, with the potential for good pay, career advancement, and job satisfaction. To reach this goal, there are certain steps and qualifications you must fulfill. In this article, we will discuss how to become a general manager of a car dealership. We will cover the educational requirements, skills needed, and the importance of gaining experience in the industry.
What is a General Manager?
A General Manager is an important role within many industries, and the automotive industry is no exception. At a car dealership, the General Manager is responsible for overseeing all aspects of the business and making sure their customers have a positive experience. The job requires excellent communication skills, leadership ability and strategic thinking to achieve success. If you are looking to become a General Manager of a car dealership, there are some steps you'll need to take first. You'll likely need at least 3-5 years of management experience in the automotive industry along with a degree in business administration or related field. Additionally, having knowledge of sales techniques and customer service solutions will be beneficial when working as a GM in this sector. Demonstrating strong organizational abilities and financial acumen will also give you an advantage in this competitive field.
Qualifications: Education, Experience, Skills
To become a general manager of a car dealership, there are certain qualifications that must be met. Education and professional experience are important components of becoming a successful car dealership manager. A college degree in automotive management is highly recommended, as it provides the necessary skills to manage operations in a car dealership. In addition to education, relevant work experience is essential for gaining the technical know-how needed to efficiently oversee and direct sales staff, service personnel and other personnel associated with running a successful dealership. The ability to communicate effectively and build strong relationships with customers is also an important skill for any potential candidate looking to become a general manager of an auto dealership. This requires an understanding of customer service practices and the ability to be proactive when it comes to responding quickly and providing solutions for customer issues or complaints.
Job Responsibilities: Hiring, Training, Sales
The job of a general manager at a car dealership is an excellent career opportunity for those who enjoy working with customers and managing people. It is the responsibility of the general manager to hire, train, and oversee sales staff in order to reach the dealership's goals. Here are some tips on how to become a successful general manager at a car dealership. First, it is important for the aspiring general manager to understand the various duties that come with this position. Typical job responsibilities include overseeing sales operations, developing strategies for increasing customer satisfaction, training sales personnel on effective customer service practices, and analyzing financial data in order to maximize profits. Additionally, they must ensure compliance with all laws governing employee and customer relations as well as make sure that customer feedback is addressed in an efficient manner.
Challenges: Meeting Goals, Cost Control
Aspiring general managers of car dealerships face many challenges when trying to achieve their goals. Foremost among these is cost control, which can be difficult to maintain when managing a dealership's operations and inventory. To become an effective general manager, it is important to understand the necessary steps needed in order to meet goals while keeping expenses low. The first step towards becoming a successful general manager of a car dealership is understanding the importance of budgeting. Creating an accurate budget can help ensure that all costs are accounted for and that resources are allocated appropriately. Additionally, staying up-to-date on industry trends and pricing information can provide insight into competitive practices that may influence how money is spent in the dealership. Finally, creating efficient processes within the dealership will go a long way in controlling costs while meeting goals.
Success Strategies: Developing Relationships
Successful general managers of car dealerships understand the importance of developing relationships. Effective relationship building is a core skill that can help you reach your goal of becoming a general manager. Here are four strategies to build strong relationships and increase your chances of success. Begin by introducing yourself to people in the industry and letting them know about your career aspirations. Make sure you maintain contact with these individuals, as they may be able to provide valuable advice or connect you with potential employers down the line. Additionally, consider joining organizations related to automotive sales and participating in events such as conventions – this is an excellent way to meet more people within the industry who might be able to help you in achieving your goal of becoming a general manager.
Time Management Tips
In order to become a general manager of a car dealership, it is essential to master the art of time management. Not only will this help you stay on top of your tasks, but it will also ensure that you can effectively manage other employees and navigate the ever-changing market. Here are some tips for mastering the skill of time management: Firstly, plan ahead wherever possible. Consider what tasks need to be completed in the short-term as well as long-term and create a plan accordingly. Allotting allotted times for each task is an effective way to ensure that all tasks remain on track and that no deadlines are missed. Secondly, prioritize your workload based on importance and urgency. It's helpful to dedicate more attention and energy towards high-priority items first before tackling smaller ones so that goals are achieved quickly yet efficiently.
Conclusion: Leveraging Experience
As the demand for general managers of car dealerships continues to grow, it is important to understand the qualifications needed and how to leverage your experience in order to land this role. To become a general manager of a car dealership, experience in sales and customer service is essential. The ideal candidate should have knowledge and understanding of automotive parts, dealership operations, finance, communications, and marketing strategies. Having previous experience as a sales representative or assistant manager at other car dealerships will help applicants come across as knowledgeable professionals when applying for the general manager position. It is also beneficial for individuals looking for this type of role to develop their interpersonal skills such as leadership ability and problem-solving capabilities. Building an extensive network within the automotive industry will also provide candidates with an opportunity to showcase their expertise in this field.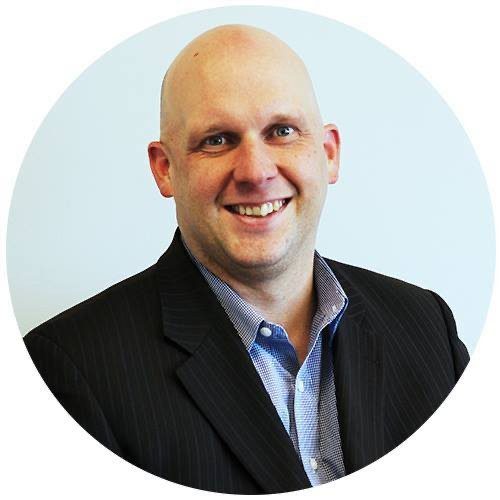 Shawn Ryder Digital is headed by a seasoned professional with a wealth of experience in both the automotive industry and technology. With over 20 years in the car sales industry, our expert brings a deep understanding of the unique challenges that come with selling cars in the digital age, having worked in both sales and management positions. They also have a strong background in technology and a proven track record of using digital marketing tactics to drive sales and increase brand awareness. Shawn Ryder combines this automotive industry knowledge and digital marketing expertise to provide dealerships with customized and effective marketing solutions that drive results. We are dedicated to helping dealerships thrive in the digital age and are confident in our ability to help you reach your goals and grow your dealership.