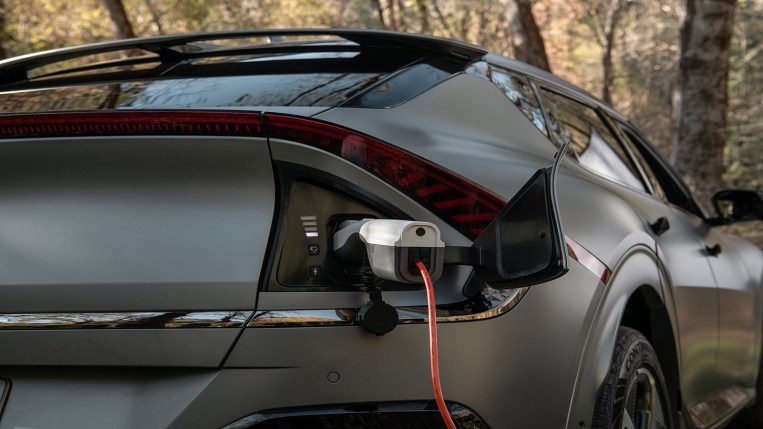 Introduced in 2021, the Kia EV6 is an all-electric, compact crossover SUV. This is the first battery electric vehicle (BEV) Kia has manufactured. Mile range and battery capacities may vary depending on your choice, but charging options and methods remain consistent across the lineup. Read on to learn all about charging a Kia EV6. We'll tell you about:
Kia EV6 Range
According to the EPA, the Kia EV6 can drive up to 310 miles on a full battery charge. It has a combined MPGe of up to 117, which will vary depending on the trim you choose. The basic Light (RWD) trim level offers a 58.0 kilowatt-hour (kWh) battery, while all others have a 77.4 kWh battery.
EV6 Charging Times
The EV6 is one of the fastest charging electric vehicles (EVs) on the market today.
Level 3 DC Fast Charging
An 800-volt DC fast charging station with a 350-kilowatt charger can boost the battery with up to 217 miles of range in as little as 18 minutes. If you're short on time, these Level 3 stations can add approximately 70 miles of range in under five minutes.
Level 2
At this level, charging can raise the 77.4 kWh battery from 10% to 100% in just over seven hours. This estimate is based on a 240-volt outlet and a 40-amp circuit.
Level 1
At Level 1, a standard household outlet, it will take significantly longer and only boost the battery by small amounts, even when plugged in overnight.
How Long Will It Take to Charge a Kia EV6?
A standard outlet, or 3-prong plug (120v), will add about 9 miles of range per hour and will take an average of 34 hours to go from empty to full.

A 3.6kW connection will add about 14 miles of range per hour and takes an average of 21 hours to go from empty to full.

A 7kW connection will add about 27 miles of range per hour and takes roughly 11 hours to go from empty to full.

A 22kW connection will add about 42 miles of range per hour and take approximately 7 hours to go from empty to full.

A 50kW fast-charge connection can add up to 95 miles of in 30 minutes and will take about an hour to go from 20% to 80%.

A 150kW fast-charge connection can add up to 284 miles of range in 30 minutes and will take roughly 20 minutes to go from 20% to 80%.
Charging Cables
Unlike other popular EVs, a charging cable is not included when you purchase a new EV6. You will need to buy it separately in order to charge your vehicle at home. Level 1 (120-volt) and Level 2 (240-volt) CCS charging cables may be an add-on option through the dealer at the point of sale, but they'll likely have high markups and inflated retail pricing. Consider purchasing from a trusted online seller for lower cost options.
The EV6 comes equipped with smart features like Wi-Fi and Bluetooth that connect to an app on your smartphone. You can schedule charging, check the battery status, and set reminders to make your charging routine more seamless.
Note: Check with your local utility provider and see if rebates are available for purchasing an EV charger. Many local electric companies offer incentives and rebates for setting up a residential charging station.
Does the EV6 Come With Free Charging?
Kia EV6 owners can receive 1,000 kWh of free charging through Electrify America over a period of three years. This equates to roughly 4,000 miles of driving.
Electrify America is one of the largest fast-charging station companies in the United States. They have over 700 locations nationwide with CCS, CHAdeMO, and J1772 connectors to accommodate various EV makes and models.
You can enroll in this program through the Kia Connect mobile app and the Electrify America App.
How to Charge an EV6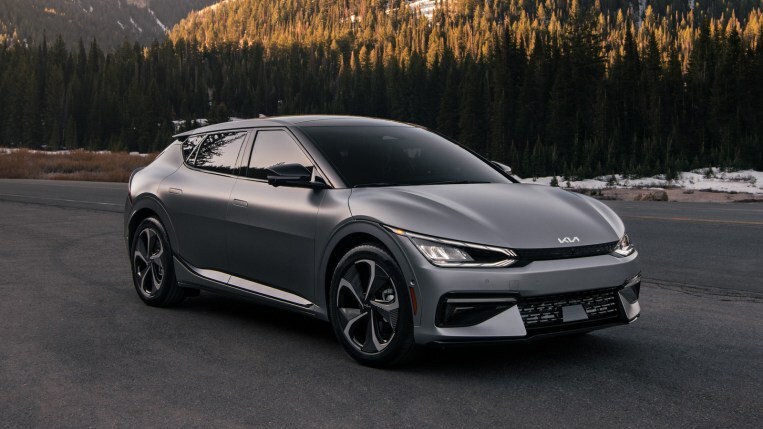 As with all electric cars, you'll find several options for charging an EV6 at home and on the road. Your residential charging setup requires a dedicated outlet and electrical circuit for Electric Vehicle Supply Equipment (EVSE). When you're away from home, EV charging stations will have a CCS connector for general use.
At-Home Charging
Level 1 charging cables are designed to plug into a standard 120v electrical outlet. This provides a slow "trickle" charge and will only boost your battery by small amounts, even when it's plugged in overnight. It will take multiple days to fill a low battery connected to a Level 1 charger. Although not recommended, it's possible to use this as your primary charging method depending on your driving habits.

Level 2 charging uses a 240v outlet for a connection up to nine times faster than a Level 1 plug. This is the recommended way to charge an EV6 at home. A licensed electrician will need to hardwire the outlet if you don't already have EVSE installed.

Renters and drivers living in multi-unit dwellings could experience trouble establishing this charging station at home. Many apartment complexes are installing charging stations for residents as EVs become more common in these residential spaces. Consult your property manager or landlord for more guidance.
Public Charging
Level 2 public chargers are generally easy to locate in shopping centers, grocery store parking lots, office parks, and more. The Kia Connect mobile app can also help you locate a public charging station in your area. These chargers are usually equipped with different connector types to accommodate various EVs, including the EV6, which uses a CCS inlet port.

Level 3 DC fast chargers are widely accessible around the country. They feed a direct current of electricity to your battery for a speedy boost. These charging stations are great for road trips and long-haul drives.
Where to Charge
Since the Kia EV6 does not come with a charger at the point of purchase, you'll need to buy one separately to charge the vehicle at home. At-home charging with a Level 2 connection is the most convenient way for EV owners to keep their batteries full and ready for the road.
If you don't want to purchase your own charging cable, or if you live in a building with limited or restricted access to EVSE connectivity, plan to top off your battery as needed at public charging stations. These are plentiful in bigger cities, and they continue to pop up in smaller towns and rural areas. Shopping centers, hotels, office parks, and grocery stores are great places to find one.
Related Stories about Charging Electric Cars:
Source: KBB Feed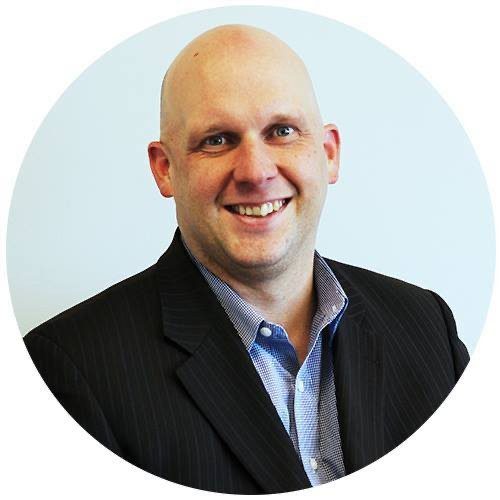 Shawn Ryder Digital is headed by a seasoned professional with a wealth of experience in both the automotive industry and technology. With over 20 years in the car sales industry, our expert brings a deep understanding of the unique challenges that come with selling cars in the digital age, having worked in both sales and management positions. They also have a strong background in technology and a proven track record of using digital marketing tactics to drive sales and increase brand awareness. Shawn Ryder combines this automotive industry knowledge and digital marketing expertise to provide dealerships with customized and effective marketing solutions that drive results. We are dedicated to helping dealerships thrive in the digital age and are confident in our ability to help you reach your goals and grow your dealership.