Are you an automotive dealership looking to increase your visibility and customer base? Utilizing search engine optimization (SEO) is a great way to help your dealership stand out from the competition. SEO involves optimizing your website and online presence in order to make it easier for potential customers to find you when they are searching online. In this article, we will discuss how SEO can help your automotive dealership increase visibility and attract more customers.
Automotive SEO
The automotive industry is constantly evolving and staying ahead of the competition can be a challenge. Search engine optimization (SEO) is an important tool for any automotive dealership wanting to gain an edge in today's digital landscape. SEO can help ensure that potential customers are able to discover your dealership when conducting online searches for vehicles, parts, or services related to the automotive industry.
Successful SEO campaigns involve strategic planning and implementation of a variety of tactics including keyword research, content development, link building and more. By optimizing a website for search engines such as Google or Bing, dealerships are able to increase their visibility online and drive more qualified traffic to their website with increased purchase intent. This article will discuss how car dealerships can improve their visibility by utilizing SEO tools and strategies.
Benefits of SEO for Dealerships
SEO (Search Engine Optimization) can be a powerful tool for automotive dealerships seeking to increase their visibility and grow their business. SEO is a process of optimizing websites so they rank higher in search engine results, thus driving more organic traffic to the website. By increasing organic traffic, dealerships are able to reach potential customers who may not have found them otherwise.
Dealerships that use SEO effectively can benefit from greater brand recognition and increased credibility with customers. Additionally, they can improve conversions by targeting specific keywords that help draw qualified leads who are already searching for what the dealership offers. On-page optimization techniques such as keyword research and content optimization can also help dealerships reach potential buyers faster and more efficiently than traditional marketing methods.
Understanding Your Audience
If you are an automotive dealership looking to stand out from the competition, SEO is key. Search engine optimization is a strategy that helps your website become more visible on search engines like Google, Yahoo and Bing. By understanding your target audience and the keywords they are searching for, you can create content that meets those needs, resulting in higher rankings in search results.
Knowing who your audience is and what they need should be one of the first steps in any SEO plan. Researching topics related to automotive sales such as car reviews, maintenance tips or buying advice will help you determine which keywords to use for your website content. This will allow you to create high-quality content that caters specifically to the needs of potential customers. Additionally, engaging with users on social media platforms can help build relationships with potential buyers and increase visibility for your dealership.
Optimizing Your Website
Optimizing your website is essential when it comes to increasing visibility for an automotive dealership. Search engine optimization (SEO) tactics are a great way to make sure potential customers can find your business online. SEO involves targeting keywords related to your business, making sure your website is formatted correctly, creating content that appeals to both search engines and consumers, and regularly monitoring and adjusting the ranking of pages on search engine results pages (SERPs). With the right approach, businesses can leverage SEO techniques to drive more traffic, leads, and sales from organic search results.
Creating Quality Content
Creating quality content is essential for any automotive dealership that wants to increase its visibility through SEO. Quality content is the foundation of a successful search engine optimization plan, as it drives organic traffic and helps improve search rankings. With the right approach and strategy, automotive dealerships can create engaging and valuable content that captivates their target audience.
When creating content for an automotive dealership, it is important to draw on topics related to the industry as well as current trends in technology or lifestyle. Additionally, utilizing keywords relevant to car dealerships will help optimize visibility in search engines. When done properly, this type of SEO-driven content marketing can be extremely effective at driving organic traffic to a website. Automotive dealerships should also consider creating content such as videos and podcasts that showcase their services or provide helpful tips for customers looking for advice on buying a new car.
Improve Local Rankings
As an automotive dealership, it is important to use search engine optimization (SEO) to increase visibility for your business. SEO helps you gain higher rankings on search engines like Google, making it easier for potential customers to find your website. With higher local rankings, you can improve your reach and attract more customers who are looking for a reliable dealership nearby.
Using the right techniques, you can easily optimize your website to increase its visibility and help boost local rankings. Focus on creating valuable content that is keyword-friendly and includes relevant keywords related to auto dealerships in your area. Ensure that all of the content you create is properly optimized with meta descriptions and title tags so that users can easily identify what they will find when they visit the page.
Utilize Paid Advertising
Today's automotive market is highly competitive and building visibility for your dealership can be a challenge. Increasing visibility is essential to driving more traffic to your website, which in turn will ultimately lead to more sales. One of the most effective ways to increase visibility is through search engine optimization (SEO). However, it's not the only option available; paid advertising can also be used as a strategy for increasing visibility for your automotive dealership.
Paid advertising involves strategically placing ads on platforms like Google Ads or Bing Ads. When potential customers search terms relevant to your dealership, such as "auto repair near me" or "used cars for sale," they are likely to see sponsored ads featuring your business at the top of their search results pages. This increased visibility translates into higher click-through rates and improved website traffic.
Conclusion: Effective Automotive SEO
The conclusion of the article, "How to increase visibility for your automotive dealership with SEO," is that effective automotive SEO is a necessity for any car dealership that wants to remain competitive in today's digital landscape. By optimizing content and leveraging strategic marketing tactics, auto dealerships can boost their online presence and gain more customers.
The key elements of an effective automotive SEO campaign include keyword research, content optimization, link-building strategies, and analytics tracking. This strategy allows businesses to identify areas where they need improvements. Additionally, by utilizing these tactics correctly, it will lead to higher search engine rankings and improved ROI over time. Ultimately, SEO plays a crucial role in helping car dealerships reach new customers and drive more sales.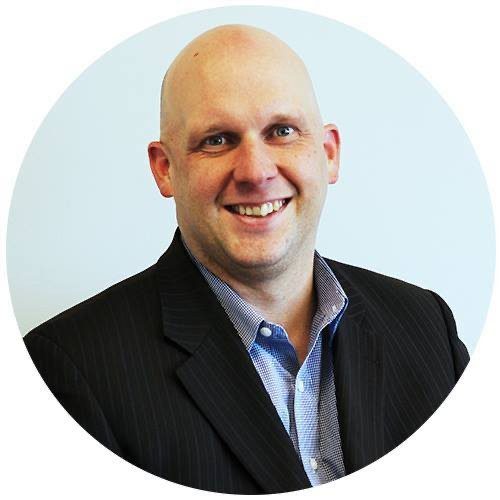 Shawn Ryder Digital is headed by a seasoned professional with a wealth of experience in both the automotive industry and technology. With over 20 years in the car sales industry, our expert brings a deep understanding of the unique challenges that come with selling cars in the digital age, having worked in both sales and management positions. They also have a strong background in technology and a proven track record of using digital marketing tactics to drive sales and increase brand awareness. Shawn Ryder combines this automotive industry knowledge and digital marketing expertise to provide dealerships with customized and effective marketing solutions that drive results. We are dedicated to helping dealerships thrive in the digital age and are confident in our ability to help you reach your goals and grow your dealership.