In recent years, voice search has been dominating the automotive search landscape. It has become a convenience to many, allowing everyday users to speak into their devices instead of typing keywords into a search query to get answers. According to Forbes, 30% of all website sessions will be conducted without a screen by 2020. Speech recognition in our devices has also become extremely complex and precise. Although voice search has been around for some time and is not a completely brand new concept, we've experienced a technological breakthrough in recent years with the introduction of voice assistants such as Amazon's Alexa, Google Assistant, and Siri.
As a result, a majority of devices are now optimized for voice search. What does this mean for brands and businesses? It is predicted that half of all online searches will be made through voice search by 2020. It's now time for businesses to optimize their interfaces, platforms, and websites to keep up with the evolving landscape of voice search.
How to Optimize for Voice Search
Here is how voice search will change the digital marketing landscape and what you can do to prepare for it:
Google Voice Search Will Prioritize Featured Snippets
When you ask a voice assistant a question, they will read the featured snippet of your search query. If you're not too familiar with featured snippets, they are search results that are featured at the top of Google's organic results on SERPs (Search Engine Results Pages). It's important to understand why you need to start caring about On-SERP SEO so that you can begin effectively optimizing your content to attain a featured snippet on Google's search engine results page. Businesses need to start accounting for a voice strategy and optimize their content for voice search.
Tips to organize your content for SERPs using Voice Search SEO
Create content to answer specific questions
Organize your content in a question and answer format
Make sure to create high-quality content
Looking to the future, featured snippets will be more valued and there will only be more competition to win a spot at the top of search engines.
Semantics of Search Will Change
When users search by voice, they often use a more conversational tone. While users may be typing "Brooklyn weather" when conducting a text search, they may ask "What is the weather in Brooklyn?" instead when conducting a voice search. More often than not, users are more likely to phrase queries as a question. Since voice searches are more conversational and natural in nature, it will prioritize the semantics of search queries. As a result, this will affect the digital marketing landscape and marketers will need to reevaluate the keywords used in their content and overall marketing strategy.
Instead of using short keywords in your SEO strategy, make use of long-tail keywords and direct answers to users' most common questions. It's time to start paying attention to how your consumers talk. Brands and businesses will need to take into account the tone, word choice, and phrasing used in voice search in this voice search revolution. Reevaluating your content's keywords to adapt to voice search will help your website rank higher on search engines or earn featured snippets.
Voice Search Will Grow the Mobile-Friendly Environment
People are no longer only searching on their desktops. Hands-free capabilities that come along with mobile devices encourage users who are always on the go to utilize voice search. Whether you're cooking or driving, voice search and mobile go hand in hand as a convenient tool for consumers' everyday life.
With users always on the go, voice search is only going to continue to dominate the mobile environment.
Brands and businesses need to ensure that their websites and content are optimized for mobile. It's time to adopt a mobile-first mindset. Set your business up for success and stay ahead of the game. Around 70% of consumers are more likely to purchase from a business with a mobile-friendly website. From a marketer's standpoint, it is your responsibility to make sure that your business' interfaces, websites, and platforms are all optimized for mobile.
Key considerations to become more mobile-friendly
Improve your webpages' loading times
Incorporate vertical content and use larger text
Redesign pop-ups for mobile devices
Resize buttons and CTAs (Call to Actions) for mobile
Make information easier for people to find
It's time to think with a mobile-first mindset if you want to set yourself up for success in this changing landscape. Work with your teams to develop mobile-friendly interfaces to stay ahead of the game.
Google Voice Search Will Place a Larger Emphasis on Local SEO
Many people who are using voice search use it to search up local things in their area. Where is the closest gas station near me? Top 10 Italian restaurants me? Nearly 22% of voice search queries are seeking location-based content. Local businesses, retailers, and boutiques should take advantage of this opportunity to build a local voice search SEO strategy. A local voice search SEO strategy can ultimately help drive traffic to your website and boost sales. Not considering local SEO is just another missed opportunity.
Tips to improve your local SEO
Create, update, and optimize your Google My Business Account
Incorporate local keywords in your content
Use location pages or create a location-specific "About Us" page
Keep in mind the key considerations in today's evolving search landscape.
Optimizing your content for voice search is definitely one of the content marketing ideas to try in 2020. Seek out voice search optimization services and solutions and work to build out an effective voice search strategy that will help build your brand in the long-term.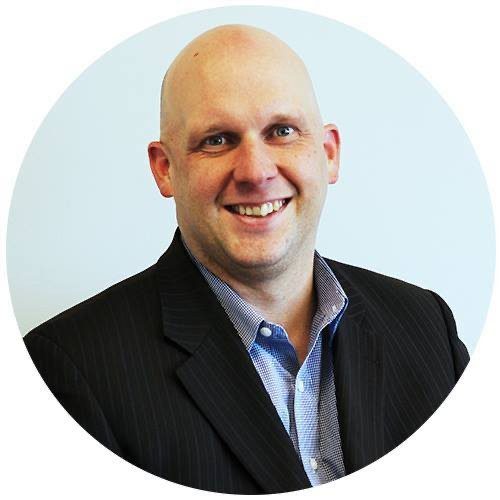 Shawn Ryder Digital is headed by a seasoned professional with a wealth of experience in both the automotive industry and technology. With over 20 years in the car sales industry, our expert brings a deep understanding of the unique challenges that come with selling cars in the digital age, having worked in both sales and management positions. They also have a strong background in technology and a proven track record of using digital marketing tactics to drive sales and increase brand awareness. Shawn Ryder combines this automotive industry knowledge and digital marketing expertise to provide dealerships with customized and effective marketing solutions that drive results. We are dedicated to helping dealerships thrive in the digital age and are confident in our ability to help you reach your goals and grow your dealership.