As a car dealership general manager, providing an excellent customer experience is essential for success. It requires an understanding of the current market and customer expectations and the ability to create a positive atmosphere for each customer. Improving customer experience can be done in various ways, from optimizing the sales process to providing high-quality after-sales services. This article will explore the different strategies that general managers can use to ensure customers have a pleasant and memorable experience when buying or servicing their vehicles at their dealerships.
Defining Customer Experience
Customer experience is an essential factor in any business. As a car dealership general manager, it is important to understand the concept of customer experience and how to improve it through various strategies. Customer experience encompasses the entire process of interacting with a business, from walking into the showroom to driving away in your new vehicle. It is about creating an enjoyable, satisfying experience for each individual customer so that they feel valued and come back for more.
The goal of defining customer experience as a car dealership general manager should be to create an environment that encourages customers to return again and again. This involves providing excellent service, having knowledgeable staff on hand who can answer questions about products or services, offering helpful advice based on individual needs and desires, providing high-quality vehicles at competitive prices, demonstrating respect and courtesy towards customers at all times, and delivering prompt service with no hidden fees or surprises.
Creating an Engaging Atmosphere
Creating an Engaging Atmosphere is essential for improving customer experience as a car dealership general manager. Customers need to feel welcomed and appreciated when entering the store, not just recognized and neglected like another sale number. It is key to creating a pleasant environment by providing comfortable seating arrangements and allowing customers to move around the showroom without feeling pressured. Additionally, it's important to make sure that staff is friendly, approachable, and understanding of customer needs or issues that arise during the process of purchasing a car. A welcoming atmosphere can be achieved by offering refreshments such as water or coffee upon arrival, having upbeat music playing throughout the showroom, displaying relevant art with positive imagery on walls, and strategically placing greenery throughout the space.
Offering Personalized Services
As a car dealership general manager, your goal is to provide customers with the best possible experience. Offering personalized services can be a great way to go above and beyond expectations. Taking the time to get to know each customer on an individual level helps you to gain their trust and loyalty, which in turn will benefit your business.
By offering personalized services, you can show that you care about the customers in your establishment and are willing to go out of your way for them. This could include providing extras such as free maintenance checks or discounts on parts or services. Additionally, creating a personal relationship between yourself and each customer allows you to better understand their needs and provide more specific solutions tailored towards them. Furthermore, having regular conversations with customers will help you stay updated on any changes or problems they may have experienced with their vehicle so that you can address these issues quickly and efficiently.
Integrating Technology
As a car dealership general manager, it is essential to keep up with the ever-changing demands of customers and the auto industry. Integrating technology into your dealership can help improve customer experience in several ways. It can create convenience for customers by providing them access to information about vehicle inventory, sales promotions, and scheduling service appointments online. Technology can also be used to streamline processes within the dealership from accessing customer data quickly to tracking employee performance metrics. The integration of technology provides customers with an enhanced level of service that will set your dealership apart from the competition.
Enhancing Communication
Enhancing communication is an essential part of improving customer experience as a car dealership general manager. As the leader of a business, it's important to foster an environment that encourages open dialogue between the customer and staff. This includes ensuring customers are properly informed about different services, sales, or promotions being offered at the dealership. Additionally, it involves understanding any customer concerns or needs they may have in order to optimize each individual's experience.
It's also important for managers to be able to effectively communicate with their employees in order to promote collaboration and maximize efficiency. This means setting clear expectations while providing feedback on tasks completed by employees so they understand how their efforts contribute to overall success.
Tracking & Analyzing Data
As a car dealership general manager, successfully improving the customer experience begins with understanding the data. Tracking and analyzing data can help managers identify areas of success or failure in their operations. This information can then be used to inform effective changes that will enhance the customer experience throughout the dealership.
The first step to successful tracking and analysis is collecting data from every aspect of the car dealership's operations. This includes sales figures, customer reviews, staff performance, online traffic, and other relevant metrics. Once collected, this data must be carefully analyzed for trends and insights related to customer satisfaction. Managers should also consider feedback from their team members about what customers are saying about their experiences at the dealership. This can provide valuable clues on how to make improvements to boost engagement and loyalty from customers over time.
Conclusion: Maximizing Satisfaction
The conclusion of the article "Improving customer experience as a car dealership general manager" is that maximizing customer satisfaction should be the primary focus of any successful business. As a car dealership general manager, there are many strategies to achieve this goal. First and foremost, it is essential to ensure that customers receive quality service when they interact with employees at the dealership. This can be done by providing ongoing training for staff members and recognizing their efforts with rewards and recognition programs. Additionally, creating an inviting atmosphere in the showroom by keeping it clean, well-organized, and stocked with fresh inventory will help make customers feel welcome when they visit. Finally, staying up-to-date on industry trends and offering competitive prices on vehicles will ensure that customers have access to all of their options when making purchasing decisions.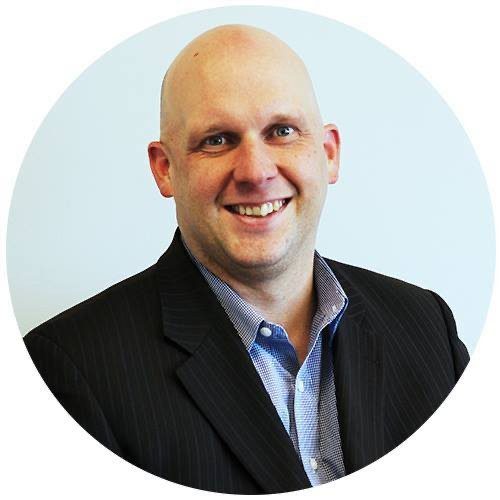 Shawn Ryder Digital is headed by a seasoned professional with a wealth of experience in both the automotive industry and technology. With over 20 years in the car sales industry, our expert brings a deep understanding of the unique challenges that come with selling cars in the digital age, having worked in both sales and management positions. They also have a strong background in technology and a proven track record of using digital marketing tactics to drive sales and increase brand awareness. Shawn Ryder combines this automotive industry knowledge and digital marketing expertise to provide dealerships with customized and effective marketing solutions that drive results. We are dedicated to helping dealerships thrive in the digital age and are confident in our ability to help you reach your goals and grow your dealership.