What is Automotive Email Marketing?
Automotive email marketing refers to the use of email to reach out to potential and existing customers to promote products and services in the automotive industry. It is a targeted, personalized and cost-effective way of reaching customers and promoting products or services to them.
How does it differ from other marketing channels?
While other marketing channels, such as social media and advertising, are also effective, email marketing offers several unique advantages for automotive businesses. First, email marketing is permission-based, meaning that businesses only send messages to individuals who have explicitly given their permission. This leads to higher engagement rates, as individuals are more likely to be interested in the content being sent. Secondly, email marketing provides businesses with detailed analytics and data, allowing them to track the success of their campaigns and make informed decisions about future marketing efforts.
Why is it important for the Automotive Industry?
The automotive industry is highly competitive, and dealerships need to find ways to stand out and attract customers. Email marketing provides a platform for dealerships to directly communicate with customers, provide them with relevant information and special offers, and ultimately drive sales.
How does it differ from other marketing channels?
Unlike traditional marketing channels such as print or television advertising, email marketing allows for highly targeted and personalized messaging. It also allows for direct measurement of the success of a marketing campaign, with data on open rates, click-through rates, and conversions easily accessible.
The Benefits of Automotive Email Marketing
Email marketing is one of the most cost-effective ways to promote a business, and automotive email marketing is no exception. Studies show that automotive email marketing has several benefits for auto dealerships, including an increase in customer engagement, improved customer retention rates, and increased sales.
When used strategically and efficiently, automotive email marketing can help auto dealerships reach their target audiences more effectively than traditional methods. Automotive email campaigns are designed to educate customers on new car models and promotions while building trust with existing clients by keeping them informed about service specials, upcoming events, or other dealership news. These campaigns also provide a valuable opportunity for auto dealerships to stay connected with their customers in between visits to the showroom. Additionally, since emails are sent directly to customers' inboxes they are highly visible which helps boost brand awareness and recognition.
Increased Customer Engagement
Automotive email marketing allows dealerships to directly engage with customers and build a relationship with them. Personalized and relevant content can lead to higher open and click-through rates, ultimately driving more traffic to the dealership's website.
Higher Conversion Rates
By providing customers with relevant information and special offers, automotive email marketing can drive conversions and ultimately result in increased sales for the dealership.
Better Customer Retention
Consistent and relevant communication through email can help dealerships retain customers and build loyalty over time.
Improved Brand Awareness
Through targeted and personalized messaging, automotive email marketing can improve brand awareness and help build a strong brand image for the dealership.
Cost-Effective Solution
Compared to other marketing channels, automotive email marketing is a cost-effective solution that provides a high return on investment.
Essential Elements of an Effective Automotive Email
Targeted Audience
It is crucial to have a clear understanding of the target audience when creating an automotive email marketing campaign. This allows for relevant and personalized content to be created and delivered to the right people.
Relevant Content
The content of the email must be relevant to the recipient, with a clear understanding of their needs and interests. This can include information on new products, special offers, or educational content related to the automotive industry.
Clear Call-to-Action
The email must have a clear call-to-action, encouraging the recipient to take a specific action such as visiting the dealership's website or scheduling a test drive.
Mobile Optimization
With the majority of emails being opened on mobile devices, it is important to ensure that the email is optimized for mobile viewing, with a clear and concise message and easy navigation.
Personalization
Personalization is key to the success of an automotive email marketing campaign. By using the recipient's name and other personal information, the email can be made more relevant and impactful.
Crafting the Perfect Automotive Email Campaign
The automotive industry is no stranger to the power of digital marketing. From powerful search engine optimization (SEO) campaigns to engaging social media posts, car dealerships around the world have become adept at using digital strategies to reach their target customers. One area of digital marketing that is often overlooked, however, is email campaigns. Crafting the perfect automotive email campaign can be tricky, but it's also a great way to build relationships with potential and current customers. Follow these steps to create an email campaign that will get results:
Start by conducting market research on your customer base so you can tailor your message and make sure you're reaching the right people. Analyze data from your past campaigns and use this insight when creating emails for new campaigns.
Step by step guide
Define the target audience
Determine the objectives of the campaign
Create relevant and personalized content
Design a visually appealing email template
Test and optimize the email
Schedule and send the email
Measure the success of the campaign
Importance of A/B Testing
A/B testing involves sending two versions of the same email to a small portion of the target audience and measuring the success of each. This allows for optimization and improvement of the email before it is sent to the entire target audience.
An effective automotive email campaign can help generate leads, build relationships with customers, and increase sales. The success of the campaign lies in its ability to connect with the target audience and provide useful information that stands out from other competitors. To conclude a perfect automotive email campaign, here are some key takeaways:
First, it is essential to craft messages that are engaging and relevant to your target audience. Incorporate personalization elements such as customer name or location-based offerings to make your emails stand out.
Additionally, use visuals like high-quality images or videos to keep readers hooked on your content. Furthermore, ensure that you segment your list according to customer segments so that each message is tailored for specific needs.
Lastly, track the performance of your campaigns by monitoring metrics like open rates and click-throughs so you can make data-driven decisions for future campaigns.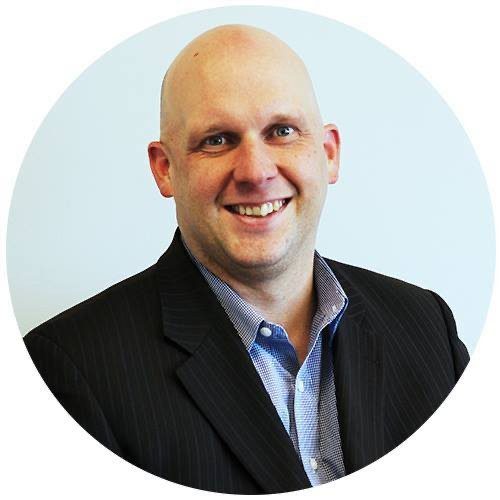 Shawn Ryder Digital is headed by a seasoned professional with a wealth of experience in both the automotive industry and technology. With over 20 years in the car sales industry, our expert brings a deep understanding of the unique challenges that come with selling cars in the digital age, having worked in both sales and management positions. They also have a strong background in technology and a proven track record of using digital marketing tactics to drive sales and increase brand awareness. Shawn Ryder combines this automotive industry knowledge and digital marketing expertise to provide dealerships with customized and effective marketing solutions that drive results. We are dedicated to helping dealerships thrive in the digital age and are confident in our ability to help you reach your goals and grow your dealership.