Social Media Marketing Strategy
The vast majority of folks using the Internet know what social media sites are. Regardless of that, many businesses have yet to jump on this online bandwagon. Here are several key tactics for social media marketing that will help your business excel.
To help a new business get accustomed to social media marketing, you should start out small. Starting out small will give you the opportunity to target the customers that are looking to purchase the products you sell. You don't want to promote your site in too many places at first because you need to know what works and what does not.
It takes a great deal of patience to build a successful network in social media marketing. You will likely not see overnight success. Since it takes time to build a profile, you should create a reasonable timeframe for success. If you exercise patience, your audience will gradually grow to be the size you want.
Always keep your cool when posting and replying on social media sites. There are people who will post on your social media pages with the intention of causing trouble. Maintain a professional attitude and just remove the posts. If they have a legitimate concern with your business, be respectful and always maintain a professional dialogue.
Facebook Pages
Have a reveal tab on your Facebook page: only your friends or followers will be able to see it. Encourage people to 'like' your page so they can have access to this unique content. You could for instance reveal a unique coupon code to the Facebook users who have 'liked' your page.
Remaining professional is important even though social networks have altered the way we talk to one another. Making personal connections with other users is fine, but the tone of communication should stay professional. If there are arguments, simply delete them or any other negative remarks. When interacting with friends, you should create a separate profile in your name.
Make sure that all Facebook comments that come from your readers are responded to. This is especially true for any negative comments. When people think you care about what they say, they will trust you and your products. Always respond to consumers in quick order, so they don't feel like you're not paying attention to them.
Try getting more followers on your social media by offering special coupons and discounts with those that like or follow your page. You'll make your customers feel special when they get exclusive discounts and this will increase your sales.
It is important to be involved in the newer large social media sites for effective marketing, but do not forget about the older sites. Social websites like MySpace and Craigslist have huge followings, and you will be missing out on a large market if you ignore them. Social media is extremely competitive and the older established sites still have market share
One of the advantages of social media marketing is that it allows others to advertise your products and services for you. To take full advantage of this, incorporate one-click links on your product and service web pages that enable visitors to like it on Facebook or tweet it on Twitter. It has been proven that recommendations made by friends are far more likely to convince potential customers to make purchases than most marketing tactics employed by businesses.
Social Media Marketing Strategy Creative
To use social media marketing successfully you must be creative. The same material, sales, offers, and content will ultimately annoy your customer base to the point that they remove you from their page. Keeping things fresh and interesting makes sure they keep coming back for more, which means more sales.
If your social media marketing involves a Twitter account, automate certain kinds of content. If there are bloggers or news sources within your niche that you trust, and whose posts are consistently interesting, automate your account to retweet their posts. Also set up something where your best Tweets are periodically retweeted so they do not sink out of sight.
When creating Facebook content or tweet content on Twitter, make sure to proofread it prior to submission. This content represents the face of your business, so it must be professionally stated. You can abbreviate on Twitter but do so carefully. Take utmost care to present your content in the best way possible.
Email Subscriptions
Make it simple for visitors to sign up for your email subscription. Used in tandem with social media marketing, the relatively age-old method of email marketing can be quite effective.
Find some influential bloggers that are out there in your niche and offer to be a guest poster on their blog. This would then allow you to have a link back to your blog. It may also attract people to follow you on the various social media sites that you are on.
You need to be sure that you understand who your target market is going to be when you create your social media page. You need to be able to share comments and information that will be of interest to your followers. They will be able to feel that you understand them and their needs with appropriate comments.
Don't allow your competition to steal customers away from you. Try these tips if you want to develop a strategy in marketing that will work. There are many wonderful reasons to consider social media, including meeting new friends or just getting together a good marketing plan.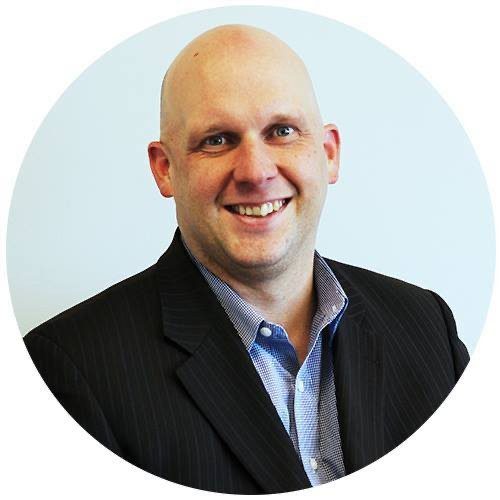 Shawn Ryder Digital is headed by a seasoned professional with a wealth of experience in both the automotive industry and technology. With over 20 years in the car sales industry, our expert brings a deep understanding of the unique challenges that come with selling cars in the digital age, having worked in both sales and management positions. They also have a strong background in technology and a proven track record of using digital marketing tactics to drive sales and increase brand awareness. Shawn Ryder combines this automotive industry knowledge and digital marketing expertise to provide dealerships with customized and effective marketing solutions that drive results. We are dedicated to helping dealerships thrive in the digital age and are confident in our ability to help you reach your goals and grow your dealership.