All dealers are trying different things in 2022 when it comes to Marketing for Automotive Industry – digital, conventional and now social media. The reach is important, almost as key as the message and timing of the deliverables. Here we are going to look at 9 ideas for growing your automotive marketing in 2023!
The last ten years have changed our dealerships' focus on marketing for the automotive industry. So much has changed or better yet improved along the way. Customers now purchase based on many factors, not just a test drive or television commercial they saw on the weekend. Here we will review ways some ideas to help boost exposure for your salespeople, vehicles, manufacturer and overall dealership market!
Email Marketing
Believe it or not, despite it being 2020 many people still use email as a great way to communicate with each other. However, technology allows for custom emails to be sent based on the interactions with the leads are generated. For example, we can now have campaigns sent out targeting specific models of vehicles based on the interaction with a customer on the dealership website. With some email platforms track open rates. But in addition to that, you can also track click through's and what the customer does as they interact with the website. So you can send him an email blast in a specific model directly to the website have it land on that model. And track their progress is a go through the website and look at other pages.
Lead Scoring
As we grow the exposure of our content to customers and potential buyers we need a way to track their progress. This is where lead scoring comes into play for dealers using digital media. Using scoring procedures allows for tracking leads on a web site and email interactions. For example, when a customer opens an email and clicks on a link it can increase the score of a lead by a set amount.
Google My Business
One aspect of digital marketing that is often overlooked for dealers is Google My Business. There are many things there that can help ensure that when searching for the dealership customers can learn a lot about the location. Obviously there are the hours for the dealership – opened, closed, holidays and much more. This is where customers can see reviews of the dealership (more on reviews soon). Also, there are Google Posts there that can highlight happenings, deliveries and more for the dealer.
Text Messages
When it comes to forms of communication with customers or leads it is now acceptable for texting with them on a consistent basis. As we know, all of us now text with each other on a daily basis and this is no different when it comes to customers that are interested in purchasing a vehicle. The data shows a high percentage of people open text messages quickly and are much more likely to reply. Leaving voice mails often gets overlooked and has a low conversion rate for a reply. While salespeople can text directly one-on-one with customers that is great. But there are also capabilities for doing blast texts to customers that maybe you haven't heard from lately or are in the database or their leases coming up soon.
LinkedIn
Lately, there has been a lot of hype around LinkedIn – Gary Vee is pushing it hard. There are lots of users on there for professional purposes – but a great way to highlight the dealership for users as well. At this point traffic on LinkedIn is all organic so it gives a great free way for a dealer to have some exposure to potential clients. While the dealer can post certain vehicles, testimonials and other relevant information obviously LinkedIn is great for hiring. So if you have a presence on LinkedIn then it can offer you the ability to promote your monthly specials your services and define people to actually work the dealership.
Facebook
We all know that Facebook is an amazing social platform! But are dealers using it to its full capabilities? There are ways to generate followers, leads and sales from Facebook! We all have seen dealers that have done giveaways on Facebook which means they can do likes and share giveaway gift cards. While this may generate a lot of likes and followers for the dealership page it may not be quality. I think that it is good to put customer deliveries on Facebook. That way people will see that there are real people buying real cars. There can be great engagement on those posts because the customer comes in and shares that with their own community.
TikTok
The hottest social media outlet in 2022 is certainly TikTok. There are now millions of users on the application, some younger people are on it but great for exposure. While it is still new to many of us this application is great for gaining exposure. And will become more popular as time goes on in 2020. As a dealership putting content on it is really quite straightforward and highly recommended. For example, Dealers can put up fun delivery videos. The staff put together some fun dancing videos. And then perhaps on a weekly basis, there could be a video about the latest model for special that the dealership is having. Is growing on a daily basis and being early to the game is a good thing so you can start getting the following.
Instagram Stories
Instagram Stories are popular – above and beyond the Instagram posts. As dealers work hard to gain followers its always good to focus on the stories part of it as well. This gives us a unique aspect on a daily basis of what is happening at the dealership for example you can show the latest delivery, something fun, or a daily service special. One great example is a dealership that I worked with doing a daily Christmas elf photo. We would put on Instagram stories as a way to gain some interaction and engagement. With the followers obviously with stories, you can see who looks at how to interact. And it builds a great community.
Blogging
In order to help the credibility of the dealership one way is for blogging content that is relevant to the dealership the market and the vehicles that they offer. While some dealers can focus on having internal people blogs. It may be best to outsource it so that professionals can look at the market the vehicles and the needs within the industry as a whole. Using keyword research allows professionals to ensure that they're targeting the right words that people are searching in the market. It also is good to be ahead of the curve so that you have content that is being indexed by Google.
For example 2023 it may be best later in the year to start focusing on the 2023 models. Thereby, when people start looking for those models Google has only indexed for your site and allows for easy search results. Also if you think of it as the local market you can include phrases that are specific to your area. Meaning that when people in your market or searching for the models that you sell it will help come up with organic search terms much easier.
Marketing for Automotive Industry
In closing, I know this helps generate some ideas for this 2023 year to come up with new ways to market to customers, clients, and the general public to drive more traffic to your dealership website.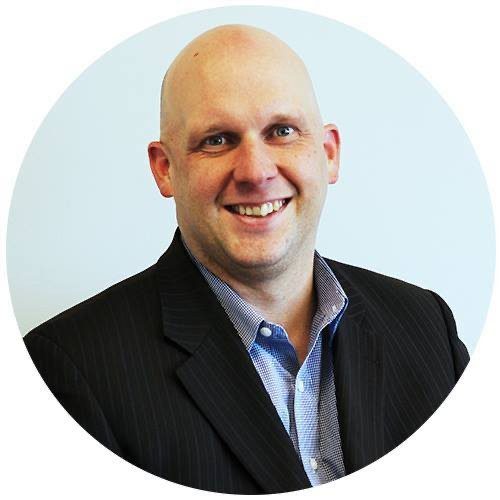 Shawn Ryder Digital is headed by a seasoned professional with a wealth of experience in both the automotive industry and technology. With over 20 years in the car sales industry, our expert brings a deep understanding of the unique challenges that come with selling cars in the digital age, having worked in both sales and management positions. They also have a strong background in technology and a proven track record of using digital marketing tactics to drive sales and increase brand awareness. Shawn Ryder combines this automotive industry knowledge and digital marketing expertise to provide dealerships with customized and effective marketing solutions that drive results. We are dedicated to helping dealerships thrive in the digital age and are confident in our ability to help you reach your goals and grow your dealership.