As the automotive industry continues to become more competitive, car dealerships must come up with creative ways to market their services and products. It is important for car dealerships to have a comprehensive marketing plan that includes both traditional channels and modern strategies. There are a variety of marketing ideas that can be used to help increase visibility for a car dealership and attract new customers. This article will provide an overview of some effective marketing strategies for car dealerships, including how they should be implemented and tracked.
Car Dealerships
Car dealerships have an important role in the automotive industry, providing consumers with the best selection of vehicles for their needs. Car dealerships face a unique challenge when it comes to marketing themselves, as they need to be both creative and effective in order to stand out from their competitors. In this article, we'll explore some of the most successful marketing ideas for car dealerships in today's market. From creating engaging content on social media platforms to utilizing digital advertising campaigns, we'll cover everything you need to know about marketing your car dealership like a pro. Whether you're just starting out or looking for new ways to reach more customers, these strategies will help you get the results you want.
Car Dealership Marketing
Car dealership marketing is key to increasing customer engagement and growing sales. The right strategies can help a car dealership stand out from competitors and draw in more prospective buyers. There are many creative ways for car dealerships to market their business and get customers into the showroom.
From engaging content creation to digital advertising, car dealerships can leverage multiple channels to reach potential buyers directly. Social media campaigns can be used to promote special offers, discounts or new vehicle models that may appeal to any target audience. Additionally, email campaigns can be used as an effective way to keep existing customers informed about upcoming events or specials running at the dealership.
By utilizing traditional print ads in local newspapers, magazines or other publications, car dealerships can also increase brand awareness and attract a larger pool of potential buyers in their area.
Digital Strategies
Digital Strategies are essential for car dealerships looking to stay competitive in today's marketplace. It's no longer enough to simply rely on traditional marketing methods such as radio, television or print ads. Developing an effective digital strategy can help a dealership reach more customers, increase brand awareness and generate higher sales numbers.
Creating a successful digital strategy starts with a detailed plan that outlines the goals and objectives of the dealership. This plan should include how to use various digital platforms, such as social media and email marketing, to build relationships with customers and promote the dealership's services. Additionally, it's important for dealerships to focus on website optimization so potential customers are able to find them through search engines like Google or Bing. Social media is a great way to interact with customers, build brand awareness and promote the dealership s services. However, it s important for dealerships to monitor their social media pages regularly so they can address customer issues quickly and appropriately.
Email Marketing
Email marketing is an essential tool for any car dealership. It allows a business to build relationships with customers, stay in touch with potential buyers, and increase sales. Email campaigns are also cost-effective and highly customizable, making them ideal for targeting specific segments of the market. With the right approach, email marketing can be an effective way to get new customers into your dealership—and keep them coming back for more.
For car dealerships specifically, email campaigns can focus on highlighting vehicle deals and specials or providing helpful information about financing options. In addition to promoting services offered by a particular dealer's lot, emails could provide fun facts about cars as well as informative blog posts from industry experts. Especially during times of high demand or when sales tend to be slow, email can help boost customer engagement and encourage leads to take action before they move on to competitors.
Social Media
Social media can be an invaluable tool for car dealerships looking to increase their visibility and reach a wider audience. Not only is social media free, but it can also be used to quickly grow a dealership's brand presence, engage customers in interactive marketing campaigns, and provide a platform for customer feedback. Here are some ideas for how car dealerships can use social media to get the most out of their marketing efforts:
By creating accounts on popular social media platforms such as Facebook and Instagram, car dealerships can easily target potential customers who use those sites. They should take advantage of these platforms by regularly posting content that will keep followers engaged and informed about the latest deals, promotions and vehicles available at the dealership. Additionally, they should incorporate multimedia such as photos or videos into posts in order to draw attention from viewers.
Offline Tactics
Are you looking for marketing ideas to help boost sales at your car dealership? Offline tactics are a great way to reach potential customers and showcase your automotive offerings. Here's what you need to know about utilizing offline tactics in order to increase visibility and generate leads.
Offline tactics rely on traditional methods of advertising such as print, radio, television, and signage. These tactics can be tailored specifically to target local audiences who may be more likely to purchase a vehicle from your dealership. The cost associated with these approaches can vary depending on the medium and scope of the campaign but it is often much less expensive than digital campaigns which makes them accessible for small businesses like car dealerships.
By utilizing offline tactics, car dealerships have the chance to connect directly with customers in an impactful way; creating an emotional connection that resonates with target audiences.
Digital Strategies: Websites, Social Media
In the car dealership business, digital strategies are essential for a successful marketing plan. Websites and social media platforms give you an opportunity to reach your target audience in a more efficient way. Utilizing these tools allows you to get creative and effectively promote your product or service to potential customers.
Having a website is one of the most important digital strategies that any car dealership should implement. Your website should be easy to navigate, informative, and visually appealing so that visitors can easily find what they need while getting an overall understanding of your brand. Moreover, it's essential that you keep your website up-to-date with fresh content so customers know about promotions or new inventory as soon as possible.
Traditional Advertising: Print, Radio
When it comes to marketing a car dealership, traditional advertising is still an important element in the overall strategy. Print and radio ads have been used for years and continue to be effective ways of spreading information about your business and helping customers find you.
Print media has long been one of the most direct forms of advertising for car dealerships. Newspapers, magazines, flyers and billboard ads are all great options for sharing your message with potential customers. Radio spots are also excellent tools for getting your name out there; they reach a wide audience and can help create an emotional connection between your brand and listener. Additionally, radio ads allow customers to learn more about your dealership while they're driving around town or commuting to work—giving them an easy way to remember you when it's time to purchase their next vehicle.
Local Outreach: Events, Sponsorships
As car dealerships continue to look for ways to boost customer loyalty and increase market share, local outreach is an effective way to do both. By connecting with the community around them, businesses can create relationships with potential customers as well as build a positive public image. Events and sponsorships are two of the most common forms of local outreach that a car dealership can undertake.
Events provide an ideal opportunity for car dealerships to reach out to their community. They give dealerships a chance to interact directly with potential buyers, educate them on new models, and showcase their current inventory in an entertaining setting. By organizing events like test-drive days or car shows at local parks or other public locations, a business can make its presence known in the area.
Sponsorships are another popular form of local outreach that can be used by car dealerships. Sponsorships are most commonly used to support non-profit organizations, like schools or the local Little League team. However, they can also be used to support local businesses whose products or services are relevant to your product line.
Customer Relationships: Referrals, Rewards
Customer relationships are a key component of any successful car dealership. Word-of-mouth referrals and rewards programs are two important methods for attracting new customers, increasing sales, and building loyalty.
Referral programs offer incentives to both referrers and referrals in order to drive word-of-mouth marketing. This type of program has been proven to generate more leads than traditional advertising alone. Rewards programs create loyalty with existing customers by offering discounts or other incentives when they return to the dealership for their next purchase.
These customer relationship strategies can be used in conjunction with other traditional marketing tools such as print ads, TV commercials, radio spots, online campaigns, and direct mailers. When used together, these tactics can help create a comprehensive plan that will drive sales at your car dealership.
Automotive Industry Trends: Mobility, Autonomy
The automotive industry is rapidly changing with the rise of new mobility and autonomous technology. As car dealerships look for new ways to market their vehicles, staying up-to-date on the latest trends will be critical to success. Cars are no longer just a mode of transportation; they have become connected devices that can provide drivers with an enhanced experience on the road. Here's what dealership owners need to know about mobility and autonomy trends in the automotive industry.
Mobility has been one of the biggest automotive industry trends in recent years, driven by a shift towards services like ride-sharing and car-sharing. Advances in connectivity technology have enabled people to get from point A to point B more quickly and efficiently than ever before, making it easier for customers to access cars when they need them.
Events & Promotions
Events & Promotions are an important part of any car dealership's marketing strategy. Holding special events or promotions can draw potential customers in, create a buzz and bring positive attention to the business. Events such as test drives and car shows can help substantialize the dealership's presence within their local community, while promotional deals like discounts and coupons add value for customers who are ready to make a purchase.
The key to successful events & promotions is ensuring maximum reach for the dealership's target market. Leveraging digital marketing channels by creating corresponding ad campaigns on social media platforms such as Facebook and Instagram can help spread awareness quickly and efficiently. Additionally, print advertising through flyers or direct mail also helps reach potential buyers in areas surrounding the dealership. By strategically planning these campaigns around holidays or special occasions, dealerships can maximize their return on investment and see success with their event & promotional initiatives.
Networking
Networking is an essential tool for any business, especially car dealerships. It can be used to build relationships with customers and other local businesses, resulting in more leads and sales. By networking effectively, car dealerships can boost their visibility and expand their customer base.
One way car dealerships can network is by attending industry events or joining local business associations such as chambers of commerce. Participating in these events allows them to meet potential customers face-to-face and build relationships with other businesses that may be able to provide additional services or referrals. Additionally, it's important for the dealership to create a strong online presence by actively engaging on social media platforms like Facebook, Twitter, and Instagram. This will help increase brand awareness while also providing an easy way for customers to ask questions or leave comments about their experience with the dealership.
Conclusion: Comprehensive Strategies
The conclusion to a successful marketing strategy for a car dealership is to use comprehensive strategies that target the right customers and leverage all available resources. This means considering all of the various ways in which potential customers can be reached, such as traditional advertising, digital marketing, direct mail campaigns and even word-of-mouth referrals. It also means utilizing both paid and organic strategies to maximize reach and visibility. Finally, using analytics to track results will help identify what approaches are working best so that they can be replicated or optimized moving forward.
Ultimately, an effective car dealership marketing plan must consider the unique needs of each customer segment while taking into account the range of available options for reaching them. By considering all their options when it comes to generating leads, dealerships will be better positioned to drive sales growth in an increasingly crowded marketplace.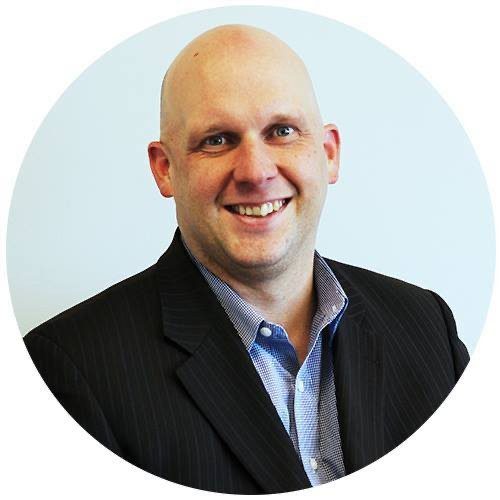 Shawn Ryder Digital is headed by a seasoned professional with a wealth of experience in both the automotive industry and technology. With over 20 years in the car sales industry, our expert brings a deep understanding of the unique challenges that come with selling cars in the digital age, having worked in both sales and management positions. They also have a strong background in technology and a proven track record of using digital marketing tactics to drive sales and increase brand awareness. Shawn Ryder combines this automotive industry knowledge and digital marketing expertise to provide dealerships with customized and effective marketing solutions that drive results. We are dedicated to helping dealerships thrive in the digital age and are confident in our ability to help you reach your goals and grow your dealership.