Content written and provided by Dennis Rose
Whether you sell new or used vehicles, Aston Martins, Audis, Porsche, Corvettes, or any other make of car, there are many things that you don't learn in business school about selling cars in today's digital landscape.
Sure, you may know all the ins and outs of selling a car. But how much do you know about selling online?
Below, we go over a few essential tips and tricks for marketing your automotive dealership to a digital audience!
People Buy Brands, Not Cars
When someone is in the market to buy a new sports car, they usually have a make in mind.
Whether it's any make of high-end luxury automobile, like Lamborghini or Ferrari, or a more familiar brand like a Ford Mustang, people usually know more about brands more than they know about the cars themselves.
This is because major car companies have spent millions, if not billions, on marketing and branding so that consumers far and wide will know their names.
And it works!
Therefore, take a lesson from major car manufacturers, and learn that logos and branding are almost more important than sales.
Sure, you want to sell cars. But by creating a brand name that's trusted, reputable, and well-known, the sales will come naturally.
Build A Community
You sell cars, trucks, and vans. The people you deal with buy these vehicles, which means you and your customers have one thing in common.
So if you want to build a brand that people know and trust, it's time that you start building a community around the products that you sell.
You can do this both on and offline.
For starters, you can get creative with your online marketing and start a forum or social media pages, where vehicle lovers can get together and discuss cars, makes, models, parts, and more!
At the same time, having a social community is an excellent way for you to share your expertise on the topic by joining in your potential customers' conversations with trustworthy, reliable advice.
As you grow your online social following, more and more people will see your dealership as a trusted resource for automotive information.
And even if they're not buying a new vehicle from you, they'll still turn to you when they need information.
Additionally, it would help if you focused on building a community offline as well.
This could mean running events, hosting a car show, or having a barbeque for all your customers and people in your community.
Either way, the idea is to get your name out there and be social.
In turn, people will be much more likely to think of you when it's time to buy their next vehicle.
Partner With Other Businesses
Now, I'm not saying that you should try to strike up a deal with your biggest competitor.
But it is a good idea to partner with local businesses, which can work wonders for promoting yourself and their products.
I'd suggest partnering with businesses that are somewhat related to your industry, such as parts stores or retailers that sell automotive-related products.
However, the idea is to be involved with the local community, fostering inclusivity rather than simply promoting sales and discounts.
Whether it's another auto dealer, a parts store, or a local retailer, partnering with local businesses shows that you're involved and care about the community.
Plus, while you're promoting your partners' products or services, they'll be promoting yours, which means it's a win-win for the both of you!
Automotive Marketing 101 – What They Don't Tell You In School
Unlike in-person sales, selling products and services online is an entirely different ball game.
However, by promoting a brand, rather than pushing products, and by building a community, both online and in your local community, in no time at all, people will be turning to you when it's time to buy their next vehicle!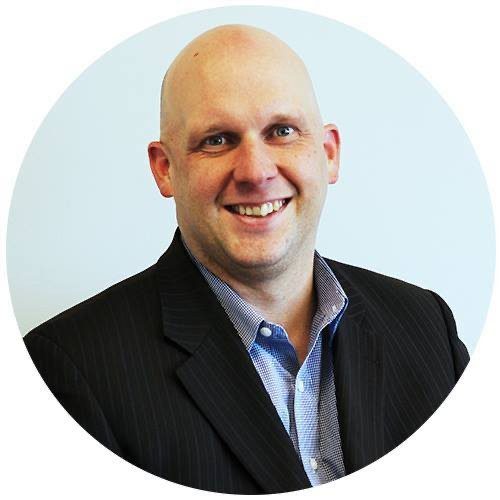 Shawn Ryder Digital is headed by a seasoned professional with a wealth of experience in both the automotive industry and technology. With over 20 years in the car sales industry, our expert brings a deep understanding of the unique challenges that come with selling cars in the digital age, having worked in both sales and management positions. They also have a strong background in technology and a proven track record of using digital marketing tactics to drive sales and increase brand awareness. Shawn Ryder combines this automotive industry knowledge and digital marketing expertise to provide dealerships with customized and effective marketing solutions that drive results. We are dedicated to helping dealerships thrive in the digital age and are confident in our ability to help you reach your goals and grow your dealership.