If you own an automotive dealership, you are likely aware of the importance of local SEO in order to increase visibility in search engine results. Local SEO is a great way to drive traffic and customers to your dealership by helping them find you online. As the competition for local search engine rankings grows, it is crucial that automotive dealerships maximize their local SEO efforts in order to stay on top.
Local SEO Benefits for Your Automotive Dealership
Are you looking for a way to drive more traffic to your car dealership? Local SEO is a powerful tool that will help get more customers in the door. Optimizing your website and content for local search engine results can yield many advantages.
When it comes to automotive dealerships, local SEO benefits include increased visibility, improved customer outreach, and higher conversion rates. Search engines prioritize local search results based on proximity to the user's location. This means that optimizing your website and content with targeted keywords related to your dealership's area could result in higher rankings when potential customers are searching online. Additionally, local customers are likely to come into contact with your business through directories like Google My Business or Yelp – which provide valuable exposure opportunities.
Targeting Local Audiences
As an automotive dealership, it is important to market your business to local audiences in order to maximize success. To ensure that your local SEO efforts are most effective, there are several steps you can take to reach the right customers and increase sales.
By understanding the needs of potential customers within your own area, you can tailor content specifically for them and attract more attention from locals. This includes creating content related to popular topics and events in the community or developing targeted ads with a local focus. You should also use relevant keywords and phrases when optimizing for search engine results so that people searching for services or products in their immediate area can find you quickly. Additionally, be sure to use accurate geographical details when setting up social media accounts and profiles on review sites like Yelp!; this will help customers find you more easily based on their location.
Optimizing Website and Online Presence
Optimizing website and online presence is an essential piece of any local automotive dealership's success. In today's digital era, having a strong local SEO strategy can help dealerships achieve their goals of increasing lead generation and customer retention. From optimizing content to leveraging directories, this article highlights key tips to maximize the local SEO impact for your automotive dealership.
With the right search engine optimization (SEO) techniques, you can make sure your dealership's website shows up on potential customers' first page results when they are searching for vehicles in your area. This means they will be more likely to click through and visit your website rather than those of other local competitors. Additionally, by utilizing online directories and review websites such as Google Maps or Yelp, you can create additional opportunities to increase visibility in front of customers looking for car dealerships in their area.
Creating Location Pages
Creating Location Pages is an important part of maximizing local SEO for any automotive dealership. Local search engine optimization (SEO) focuses on optimizing web content so it appears higher in the search results from local customers who are looking for businesses near them. This is an ideal strategy for dealerships because it builds awareness and drives more traffic to their website. It also allows them to target potential customers within a certain radius, helping them focus their marketing efforts in one place.
Location pages ensure that when people search online using keywords related to your business, they will find your dealership information—including contact details, address, opening hours and more—in the top results. These pages should be detailed and include photos or videos as well as descriptions of services provided at each location.
Implementing Local Link-Building Strategies
When running an automotive dealership, local SEO is a powerful tool that can help your business stand out and stay competitive. Implementing the right strategies to maximize local SEO can be challenging but with successful link-building efforts, you can take your business to the next level. Link-building plays an important role in local SEO as it helps search engines understand how popular and relevant your website is in comparison to other businesses in the area.
By creating quality links from trusted websites, you'll be able to increase the visibility of your website on major search engine results pages (SERP). This will also boost the authority of your site which will give customers more confidence when choosing to do business with you. To ensure that you are optimizing for successful link-building, start by targeting industry websites related to automotive sales and services as well as local directories and review sites.
Utilizing Social Media Platforms
In today's ever-changing digital landscape, utilizing social media platforms is essential for automotive dealerships looking to maximize their local SEO. All too often, the focus of a dealership remains solely on website optimization when in reality, a more comprehensive approach should be taken to ensure maximum visibility with local customers. Social media can provide an invaluable tool for dealerships looking to reach out to their current and potential customers.
When effectively managed and utilized, social media channels such as Facebook, Twitter and Instagram offer automotive dealerships an opportunity to create meaningful relationships with their audience while keeping them up-to-date on the latest news and offerings from the dealership. By creating content that is both engaging and informative, dealerships are able to drive more traffic to their website while also showcasing their services in a positive light.
Leveraging Reviews and Testimonials
When it comes to maximizing local SEO for your automotive dealership, leveraging reviews and testimonials is an important factor to consider. Reviews and testimonials from customers can help increase brand awareness and build customer trust. They are also essential for improving visibility on search engine results pages (SERPs).
By incorporating customer reviews into content strategies and social media campaigns, dealerships can boost their reputations with potential customers. Furthermore, positive reviews from existing customers provide a great opportunity for dealerships to showcase the quality of their services. Additionally, responding promptly to any negative feedback received is essential for maintaining a good reputation online. Regardless of the type of review or testimonial, dealerships should always prioritize feedback that's coming directly from customers as it serves as valuable insight into how they perceive your business operations.
Conclusion: Reap the Benefits of Local SEO
Local search engine optimization (SEO) is a powerful tool that can help automotive dealerships increase their visibility and customer base. By leveraging the power of local SEO, automotive dealerships can reach potential customers in their local area, while maximizing their profits. In this article, we discussed how to maximize local SEO for your dealership by utilizing various practices such as creating local landing pages, optimizing website content for localized keywords, and building high-quality links with other businesses in the area.
In conclusion, investing in local SEO provides numerous advantages for automotive dealerships. By having an optimized presence on search engines like Google and Bing, you can increase online visibility in your target market and drive more qualified leads to your business. Additionally, you can also increase brand recognition through paid ad campaigns that are specifically tailored to people within a certain geographic area.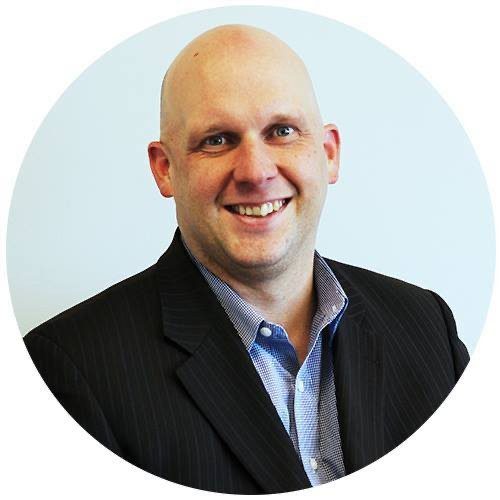 Shawn Ryder Digital is headed by a seasoned professional with a wealth of experience in both the automotive industry and technology. With over 20 years in the car sales industry, our expert brings a deep understanding of the unique challenges that come with selling cars in the digital age, having worked in both sales and management positions. They also have a strong background in technology and a proven track record of using digital marketing tactics to drive sales and increase brand awareness. Shawn Ryder combines this automotive industry knowledge and digital marketing expertise to provide dealerships with customized and effective marketing solutions that drive results. We are dedicated to helping dealerships thrive in the digital age and are confident in our ability to help you reach your goals and grow your dealership.