I hope you're as excited about the upcoming year as I am.
Time again for those New Year's Resolutions.
Are you making them again this year? Or, are you like some I've talked to who say you're going to skip making them so you don't have to break them again?
So what's it going to be this year – lose weight, get in shape, improve some of your relationships, take some more time off, and actually take a vacation this year?
Don't worry, I'm not going to lecture you about making your resolutions more realistic this year so you can actually stick to them. You already know that you need to create a plan to achieve them and then put it into action.
How about a Marketing Resolution?
I simply invite you to resolve to get into marketing shape this year. Become a stronger marketer for the sake of your dealership. And, you don't have to count "carbs" or "grams of fat" to stick to this resolution. However, you will need a plan and commitment to put it into action.
"You don't have to be some kind of marketing wizard or guru to get great marketing results. You do, however, need to be willing to put in regular and consistent effort."
I say this to people all of the time because it's true. You could even say that I'm living proof of this statement. I don't have a degree in Marketing. But, I do have a system that I put regular and consistent time and effort into maintaining and improving.
Caution: A Marketing Resolution Will Require Work
My family and I were watching television the other night when one of those commercials came on. Do you know what I'm talking about? It was one where a couple claims that each lost 30 to 40 pounds by taking this "magic" pill. They showed the before and after pictures where the couple was obviously flabby and out of shape in the before pictures. In the after pictures, the couple was not only much slimmer; they looked like they had been carved out of marble.
In a question of obvious surprise and disbelief, my son asked, "How did they get so 'buff and cut' just from taking a pill?" I told him to look for the fine print and sure enough the commercial proceeded to tell him that results were achieved through a combination of regular diet, exercise, and taking the "magic pill" product. To which my son replied, "Couldn't they have gotten those results just from the diet and exercise?"
But this article isn't about the ridiculousness of the "magic pill" commercial. No, this article is for those of us who want to make some positive changes in our dealership. We're doing some planning for how to make next year our best year yet. We're waiting for that gentle nudge to start getting into marketing shape. Well, come on then. Let's get started!
I'd invite you to create two or three goals that will make a difference to your dealership. And then, put them on a calendar on your wall. If you don't complete them are you any worse off? But, if picking them and putting them on a calendar is enough to help you get some results then you've discovered a simple system to achieve positive change.
Here are a few suggestions for marketing resolutions that you can stick to and that would help make a difference in the next year.
Commit to learning something about marketing every month.
There are several ways you could put this on the calendar and actually hold to this resolution. Every month you could commit to reading a book, attending a seminar, attending a workshop, enrolling in a teleclass, or buying and listening to the audio on some specific marketing topic.
You don't necessarily have to try to learn everything about marketing all at once. But, you do owe it to yourself to continuously learn. Pick a different marketing topic for each month and then determine your preferred learning method.
Commit to write something about your area of expertise every month.
Writing is probably the single most important marketing skill you can master. The good news here is that you get to write about what you already know. Then finding ways for you to share what you write will actually serve as a client-attracting marketing tool for you.
Think of how much you'd be getting the word out about what you're great at if you wrote and distributed something every month. Write a tip sheet to give to clients and referral sources. Start a newsletter or ezine to start sending to everyone in your network of contacts. Submit articles to the publications that your target market turns to for information.
Commit to testing your attention-getting message every month.
The first thing you say when someone asks, "What do you do," should create some interest and get your listeners to ask for more information.
Put some networking events on your calendar for each month of the year. Stop worrying about trying to get a new client. Just go and test your attention-getting message to see who asks you to tell them a bit more. Here's a great follow-up when someone does ask for more information – offer to send them something that you've recently written on the topic (see #2 above).
Just like all those exercise resolutions you made in the past, even scheduling just a few hours a week or a month will begin to make a difference.
A Few More Tips To Make Your New Year's Marketing Resolutions Stick
Once you make your resolutions (hopefully getting into marketing shape is one of them), write them down in big letters and put them up where you'll see them every day. Tell at least three people who will help you stick with it.
Sometimes you just have to hear something over and over again until in it really sinks in. "You don't have to be a marketing guru to get great marketing results, but you do need to be willing to put in regular and consistent effort."
Just like an exercise program, if you write it out then you'll be more likely to stick with it. Get a simple marketing calendar and commit to specific marketing activities every month.
Want a few exercises to get you started?
Write a one-page tip sheet on the top three things your clients could do to improve their current situation immediately. Practice a new introduction that gets people to say, "Wow, I'd like to hear more."
Don't go it alone.
If you're serious about getting into marketing shape this year, consider the benefits of a marketing coach or joining some kind of accountability or mastermind group.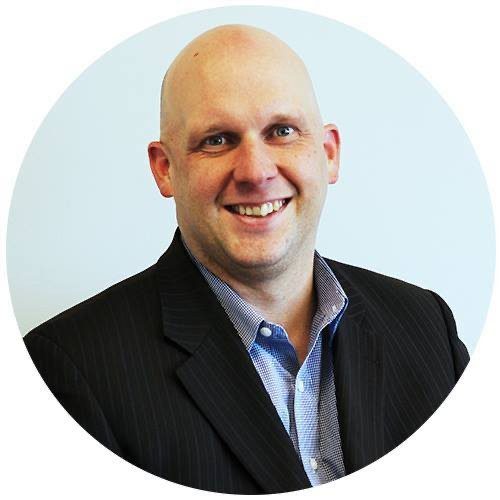 Shawn Ryder Digital is headed by a seasoned professional with a wealth of experience in both the automotive industry and technology. With over 20 years in the car sales industry, our expert brings a deep understanding of the unique challenges that come with selling cars in the digital age, having worked in both sales and management positions. They also have a strong background in technology and a proven track record of using digital marketing tactics to drive sales and increase brand awareness. Shawn Ryder combines this automotive industry knowledge and digital marketing expertise to provide dealerships with customized and effective marketing solutions that drive results. We are dedicated to helping dealerships thrive in the digital age and are confident in our ability to help you reach your goals and grow your dealership.