Outwit Your Competition On-Page SEO
On-Page SEO has to be understood before you can go and turn your new-found knowledge into cold, hard cash.
To make this term a little easier to understand imagine a finely-tuned engine that has several components to perform at its best. The same principles apply to On-Page SEO. It's not just ONE thing you have to put into action, but several. Don't worry, after reading this chapter you should have gained a good understanding of what to do. Let's start with title tags.
Title Tags
The first thing you need to do is include your target keyword in the <title>title<title/> tag of your site. I suggest you use the keyword in a sensible form and maybe even consider using a long tail keyword to match. That way you will get more traffic. The best option, of course, is to incorporate your main keyword into a long tail keyword that gets actual searches.
Some webmasters use their keyword in their title tag (as is) which can actually repel visitors. Make them user friendly and you can't lose, as long as your keyword is in the tag. This little tip alone can increase your search click conversions by 100% or more.
Page Headings
The next thing you need to do is use your keywords in the site's page headings. By using <H1>, <H2>, <H3> tags you can further increase the keyword relevancy of your page.
If you use WordPress make sure the theme you use has these heading tags properly coded.
Some themes don't and failing to pay attention here could lose you a substantial amount of search traffic over time. If in doubt, use an SEO plugin to help you rectify any possible issues.
If you worry about keyword density here, don't. It's more important to use the keyword in these tags and if possible incorporate long tails and keyword variations to help build your site's authority.
Keywords in Content
Whenever you write content for your site be sure to use the keyword in the title, in the first sentence of the first paragraph, several times throughout the text and in the last sentence of the last paragraph. If you do this consistently, besides adding title and page tags you will see incredible results.
Another trick is to apply the following to your pages; every time you write new content do this once per article/post:
Bold the keyword
Italicize the keyword
Underline the keyword
This will strengthen the authority of your site because when you mark keywords like this they will stand out to the bots who crawl your site. But PLEASE, don't do this excessively or you will get banned. Once each on every page is enough.
Keyword Density
Too many people worry too much about keyword density. While it is worth a mention here, you should be more concerned about publishing quality content that is actually user friendly. If you use bots and automation software to publish content you will eventually be excluded from Google's index – guaranteed! Google is dedicated to clean their search engine from spam and crap and they do so aggressively all the time.
I have always done well by aiming for a density of around 2-3%. This means your keyword is featured twice, or three times for every 100 words of text. Just focus on writing quality content naturally, spike your content with keywords and most importantly use related keywords (LSI) and you will do well.
How Long Should Your Content Be?
In recent months, search engines have started to rank long content above short, spammy- looking content simply for that reason. You are best advised to opt for at least 500 words.
Optimized Images
Every single page on your domain should ideally feature one optimized image. This little On- Page SEO addition can help you outrank a competitor with his own optimized site if he fails to optimize his images.
You do this by placing your keyword into the image's <alt> tag. You can see these tags by looking at the HTML code version of your website. In WordPress you can do this from within your post and page WYSIWYG editor at the top right hand side corner.
Optimizing your images will also give you more traffic since many people use image searches on Google to find relevant content.
Internal Linking
You'd be well advised to always use internal links where possible. When linking to your sub pages make sure to use the keyword of that page. So if you optimize that particular page for the keyword: how to buy pink widgets in new york, make sure to use the exact keyword to link. The resulting page would become a sub page of your domain.
Another thing I have found to work really well is to use the long tail keyword on sub pages and link it back (anchor text) to the home page (also called index page). This can get you a double listing on Google. More on those later in this eBook.
Outbound Links
Outbound links are links you point to pages outside your domain. In order not to dilute your Google juice you want to make these <nofollow> using the appropriate tag. The more <dofollow> links you use to point to websites outside your domain, the more "juice" you will lose in the process.
It's the fastest way to dilute your site's existing authority.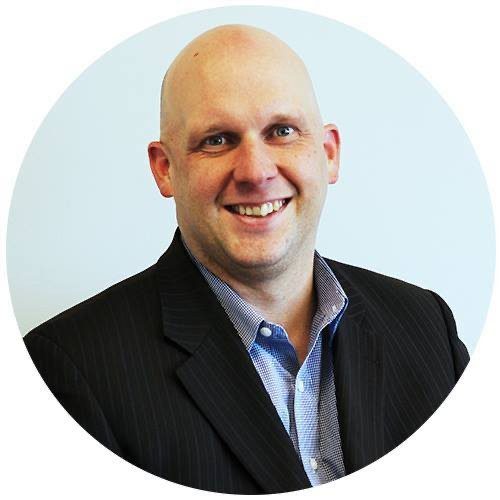 Shawn Ryder Digital is headed by a seasoned professional with a wealth of experience in both the automotive industry and technology. With over 20 years in the car sales industry, our expert brings a deep understanding of the unique challenges that come with selling cars in the digital age, having worked in both sales and management positions. They also have a strong background in technology and a proven track record of using digital marketing tactics to drive sales and increase brand awareness. Shawn Ryder combines this automotive industry knowledge and digital marketing expertise to provide dealerships with customized and effective marketing solutions that drive results. We are dedicated to helping dealerships thrive in the digital age and are confident in our ability to help you reach your goals and grow your dealership.