Introduction: What is SEO?
Search engine optimization (SEO) is the process of improving the visibility and ranking of a website or web page in search engine results pages (SERPs). In general, SEO is the practice of optimizing a site to increase its chances of appearing at the top of a search engine when someone types in a relevant term. SEO is an important part of online marketing and can help a site attract more visitors from search engines, leading to higher web traffic and improved brand awareness.
The goal of SEO is to improve traffic and engagement to a website by making it easier for people to find and click on links to your site from other websites. By doing this, you can drive more people through your conversion funnel and generate more revenue.
On-page optimization
The most common SEO practice consists of making sure that your website's content is optimized for search engines. It includes a variety of things, including creating and publishing high-quality content to ensure that search engine crawlers can easily find the information they need.
How to write for the web
1. When writing for the web, it's important to keep in mind that your audience is reading on a screen, and not on paper. This means that you need to use shorter paragraphs, and simpler sentences.
2. You should also avoid using big words, or words that are difficult to understand. The average reader is scanning through content quickly, so they need to be able to understand what you're saying without having to stop and think about it.
3. Another thing to keep in mind when writing for the web is that you need to use plenty of headlines and subheadlines. This will help break up your content, and make it easier to read.
4. Finally, always remember to use keywords throughout your content.
Header tags, meta descriptions, and titles
Header tags, meta descriptions, and titles are important for automotive content websites. Header tags help to structure the website and identify the most important information. Meta descriptions summarize the page's content and can be used in search engine results pages (SERPs). Titles are also used in SERPs and should be keyword rich.
Image optimization
Are you looking to improve the automotive content on your website? Are you looking for ways to make your dealership's site more user-friendly and search engine friendly? If so, image optimization should be one of your top priorities.
Images play a very important role on websites. They help to break up the text and make the site more visually appealing. They also help to improve the user experience by providing additional information and helping to orient the visitor on the page. However, if they are not properly optimized, images can have a negative impact on your site.
One of the biggest problems with unoptimized images is that they can slow down your website. This is because they often take a long time to load, especially if they are large files. In addition, improperly optimized images can negatively affect your search engine rankings.
Internal linking
Internal linking is an important SEO technique that can help improve your website's ranking on search engines. When you include links to other pages on your website from within your content, it tells search engines that your site is interconnected and that the content on different pages is related. This can help your website's ranking because it indicates to search engines that your site has high-quality content.
Internal linking can also help improve click-through rates (CTRs). When people see relevant links in your content, they are more likely to click on them. This can result in more traffic to your website and increased sales opportunities.
Internal linking is a valuable tool for automotive dealerships. By including links to their vehicle inventory pages from within their blog posts and articles, dealers can increase the chances that potential buyers will visit their website and consider purchasing a car.
Anchor text
Anchor text is a powerful SEO tool that you can use to improve the visibility of your website and dealership. By adding relevant keywords to your anchor text, you can help Google understand what your website is all about. When people search for those keywords, your website will be more likely to appear in the search results.
Anchor text is also a great way to improve the click-through rate of your website. When people see relevant keywords in the anchor text, they are more likely to click on the link. This can help you generate more traffic and leads from your website.
If you want to improve your SEO and click-through rate, add relevant keywords to your anchor text. This will help Google understand what your website is all about, and it will also encourage people to click on your links.
URL structure
When it comes to automotive content, website structure is key. Your dealership's website should be easy to navigate for customers looking for information on cars, models, dealerships, and more. A well-organized website will also help your dealership's SEO (search engine optimization) efforts.
One way to organize your website is by using URLs (uniform resource locators) that reflect the hierarchy of your site's content. For example, if you have a page about the Ford Mustang, your URL might be: www.dealershipname.com/ford/mustang.html. This URL reflects the fact that the Ford Mustang is a product made by the Ford Motor Company and sold through car dealerships.
If you have a page about buying a car, your URL might be: www.dealershipname.com/buy-a-car.html.
XML sitemaps
An XML sitemap is an automatically generated list of all the URLs on a website. It helps search engines find and index your website's content. Having an XML sitemap is especially important for websites with a lot of content, such as car dealerships.
A good XML sitemap will include information about each URL, such as the page's title, description, and keywords. This information helps search engines understand your website's content and rank it accordingly.
If you're not sure how to create an XML sitemap, there are many online tools and services that can help you. Or, you can hire a web developer to create one for you.
Robots.txt files
Robots.txt files are used to tell web crawlers which sections of a website they can and cannot crawl. This is especially important for automotive content, as dealership websites often contain sensitive information about pricing and inventory that should not be indexed by search engines. The robots.txt file can be used to block specific sections of the website or to disallow all crawling activity.
Google Webmaster Tools
1. Google Webmaster Tools is a free service offered by Google that allows website owners to check the indexing status and health of their website, as well as identify potential errors that may be affecting their site's visibility and organic search traffic.
2. Using Webmaster Tools, dealers can see how their automotive content is performing in Google search results, and get insights on what they can do to improve their ranking.
3. They can also use the tool to identify crawl errors on their website, which can help them fix any issues that are preventing Google from indexing all of their pages.
Off page optimization
Off page optimization is the process of optimizing your website and content for off site search engines. This includes using keyword rich titles, descriptions, and links in order to improve your website's visibility and ranking.
One great way to do off page optimization for your automotive website is by creating dealership specific content. This could include blog posts, articles, or even videos that focus on your dealership specifically. In addition to improving your website's SEO, this type of content can also help you build a stronger relationship with your customers.
If you're looking for some ideas on dealership specific content, you can check out some of the top automotive websites online. A few good examples are Edmunds.com, Kelley Blue Book, Cars.com, and AutoTrader.com.
Link building
1. Link building is an important aspect of website optimization.
2. Quality links can help improve a website's search engine ranking, which can lead to more website visitors.
3. automotive content can be a valuable resource for dealerships looking to build links.
4. Car dealers can create informative blog posts, videos, and infographics that are relevant to their target audience.
5. These types of automotive content can help attract links from other websites.
6. In addition, dealerships can participate in online discussions and forums where they can share their content with others.
Social media marketing
It's no secret that automotive dealerships need a website and social media marketing. A website is the key to success for any dealership – it's the first impression that potential customers have of your business, and it's where they go to learn more about the cars you have for sale. In addition, social media is a great way to connect with potential customers, keep them updated on new arrivals, and build relationships with them.
There are many ways to use social media for marketing purposes. You can set up profiles on Facebook, Twitter, Instagram, and other platforms, and post content regularly. You can also use social media advertising to target specific audiences and reach more people.
It's important to create interesting, engaging content that will attract attention and encourage people to visit your website.
Press releases
When it comes to automotive content, website owners and dealership principals have several options. They can write the content themselves, hire a freelance writer, or use a press release service. A press release service can be an excellent option for busy business owners who want to get the word out about their company but don't have time to write the releases themselves.
There are a number of press release services available, and it's important to choose one that understands the automotive industry and knows how to write effective releases that will reach your target audience. Some press release services specialize in writing releases for specific industries, such as technology or healthcare, while others offer a more general service.
Before choosing a press release service, it's important to consider what you want from the relationship. Some services offer only writing and distribution services, while others also offer editing and proofreading.
Article marketing
1. Article marketing can be a great way to generate website traffic and dealership leads. By creating high-quality automotive content, you can attract new customers to your website and encourage them to contact your dealership for more information.
2. When creating automotive content, be sure to focus on the needs of your target audience. What are their questions and concerns? What information do they need in order to make a purchase decision?
3. Be sure to use keyword-rich titles and descriptions that will help your articles show up in search engine results pages. Also, include a call to action at the end of each article, inviting readers to learn more about your dealership or contact you for a test drive.
In conclusion
Search engine optimization is an important tool to increase traffic to a website. It is a process that can be learned and improved with time and practice. There are many resources available to help get started, and the benefits can be significant. By using the correct techniques, you can increase your website's ranking on search engine results pages and attract more visitors.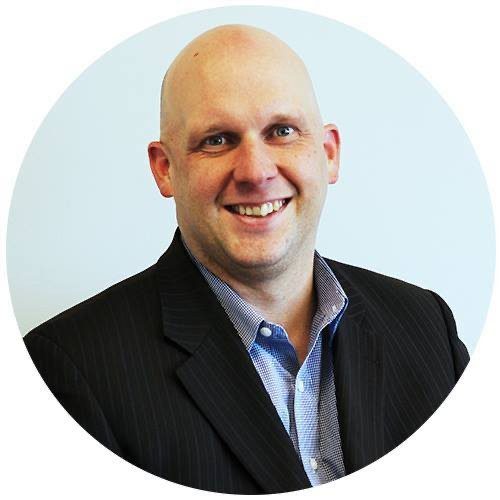 Shawn Ryder Digital is headed by a seasoned professional with a wealth of experience in both the automotive industry and technology. With over 20 years in the car sales industry, our expert brings a deep understanding of the unique challenges that come with selling cars in the digital age, having worked in both sales and management positions. They also have a strong background in technology and a proven track record of using digital marketing tactics to drive sales and increase brand awareness. Shawn Ryder combines this automotive industry knowledge and digital marketing expertise to provide dealerships with customized and effective marketing solutions that drive results. We are dedicated to helping dealerships thrive in the digital age and are confident in our ability to help you reach your goals and grow your dealership.