In today's digital age, car dealers need to be constantly aware of the effects that social media can have on their business. Posting consistently and regularly is key for car dealers to maximize their reach and engagement with potential customers. Having a consistent presence on social media platforms, such as Facebook and Instagram, is one of the most important ways for car dealers to remain relevant in the market.
Posting on Social Media
Social media can be a powerful tool for car dealerships looking to promote their business and reach customers. However, without consistency in the content they post, it can be difficult to maximize its potential. That's why it's important for car dealerships to stay on top of their social media posting and make sure that their messages remain consistent over time.
Consistency is key when it comes to social media posting for car dealerships because it helps build trust with customers, who will come back if they know that the posts are reliable and up-to-date. It also creates brand recognition – when customers recognize your logo or type of content, they become more likely to purchase from you or recommend your dealership to others. Finally, consistent posting helps ensure that your message reaches a wider audience and keeps them engaged with what you have to say.
Benefits of Consistent Posting
As a car dealership, social media posting can be a great way to increase your brand awareness and help generate leads. However, it's not enough to just post on social media every once in a while; you need to make sure that your posts are consistent if you want to get the most out of your online presence. Consistent social media posting has many advantages for car dealerships including increased engagement, more website traffic, and better customer relationships.
Consistent social media postings will build trust among customers because they know they can depend on your business for regular updates. By developing a reputation as an authority in the automotive industry, consumers will be more likely to consider you when looking for their next car purchase.
Analyzing Your Audience
As a dealer, it's important to understand your audience and how they interact with social media. Building an online presence through social media is essential for gaining new customers and keeping existing ones engaged. To truly maximize the potential of your social media strategy, you should have an in-depth understanding of who your target audience is and how to best reach them on various platforms.
One way to get started analyzing your audience is by researching the demographics of people in the area that may be interested in purchasing or servicing their vehicle from you. Take note of any trends or preferences among these individuals, such as what type of content they are engaging with or which platforms they spend most of their time on. This will help you create more effective posts that will stand out from the competition and engage users with relevant information about your dealership.
Creating a Posting Schedule
Creating a Posting Schedule is essential in order for car dealers to make the most out of their social media presence. Posting regularly on social media can help build relationships with customers, increase brand awareness, and encourage customer loyalty. As car dealers aim to promote their business, they must ensure consistency in their posting schedules in order to keep up with the competition.
A key part of creating an effective posting schedule is determining which platforms are best suited for the dealer's needs. Facebook and Twitter are great options for sharing news about special offers, discounts and events related to the dealership. Instagram allows for more visual content such as photos or videos, while LinkedIn is ideal for connecting with other industry professionals.
Types of Content to Post
When it comes to running a successful car dealership, consistency in social media postings is key. Posting regularly can help engage your followers and keep them interested in your dealership. But what types of content should you post?
There are many different types of posts that can help boost engagement on social media. Offering informative how-to guides and industry news will educate consumers on automotive topics and keep them up to date with the latest trends. Sharing customer reviews or success stories from previous car buyers is an excellent way to showcase the quality of service offered at your dealership, as well as build trust with potential customers. Creating engaging video content such as virtual tours of cars for sale or showcasing a new model can also be very effective when it comes to reaching out to potential buyers across social media platforms.
Tools for Automation
It's no secret that car dealers need to stay on top of their social media accounts if they want to remain competitive in the marketplace. After all, customers are more likely to visit a dealership that keeps its online presence up-to-date and engaging. Fortunately, there are many tools available for automating social media posting for car dealers, making it easier than ever to keep up with the latest trends and maintain consistency across multiple platforms.
For starters, popular social media management programs such as Hootsuite make scheduling posts easier than ever. You can plan out content weeks in advance and receive notifications when it's time to post. This eliminates the hassle of having employees manually log into each account every day or week in order to make sure posts are made on time.
Conclusion: Reaching More Customers
Reaching more customers is an important goal for any car dealership. Social media posting can be a powerful tool in increasing customer engagement and sales, but it's important to make sure that the postings are consistent in order to bring in the most success. Having a social media strategy and sticking to it will help dealers reach more of their target audience, build relationships with customers, and boost conversions.
By creating social media campaigns that are consistent with their brand identity and goals, dealers can ensure they're reaching potential buyers and current customers alike. They should strive to post regularly so that people recognize their presence on the platform and don't forget about them or move on to other brands. By consistently providing interesting content, relevant news items, or promotions, car dealers can keep their followers engaged while also creating new leads.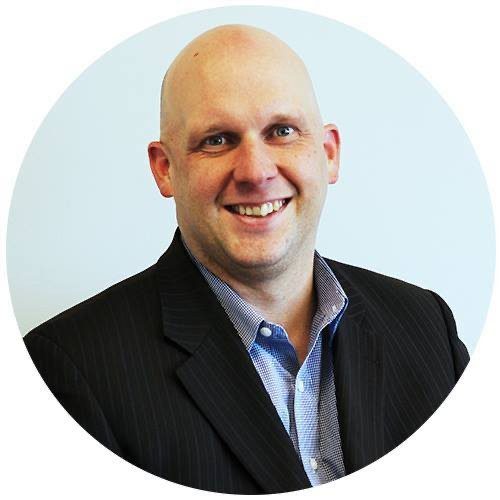 Shawn Ryder Digital is headed by a seasoned professional with a wealth of experience in both the automotive industry and technology. With over 20 years in the car sales industry, our expert brings a deep understanding of the unique challenges that come with selling cars in the digital age, having worked in both sales and management positions. They also have a strong background in technology and a proven track record of using digital marketing tactics to drive sales and increase brand awareness. Shawn Ryder combines this automotive industry knowledge and digital marketing expertise to provide dealerships with customized and effective marketing solutions that drive results. We are dedicated to helping dealerships thrive in the digital age and are confident in our ability to help you reach your goals and grow your dealership.